Datsun model series 620 was built from 1972-1979 and was the best version of the Datsun Light Truck line which began in the 1930s. It was called "Datsun Truck" in Japan and "Datsun Pickup" in USA. It was the first light truck to offer an extra-cab variation, from 1976. 620 was marketed as "Lil' Hustler" in North America.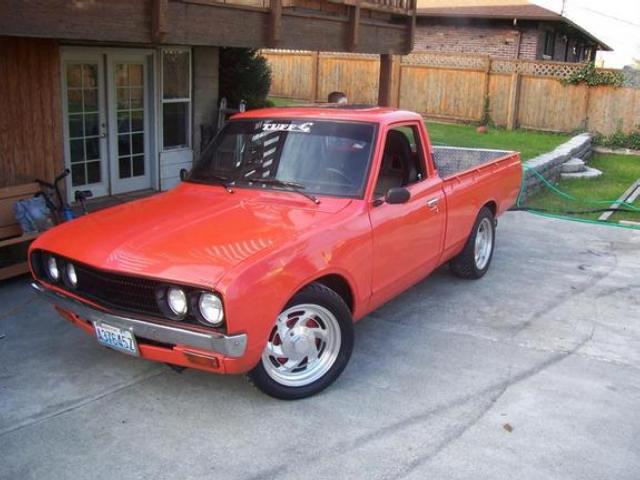 Album click to view
Overview
"Bullet side" styling utilized a distinctive beltline spear.
Bullet Side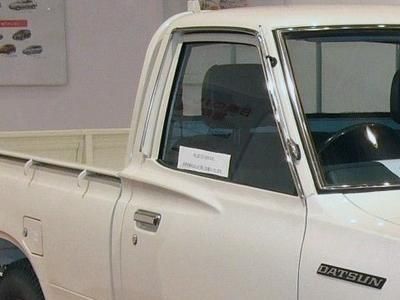 Short Wheelbase (4-hooker)

Long Wheelbase (5-hooker)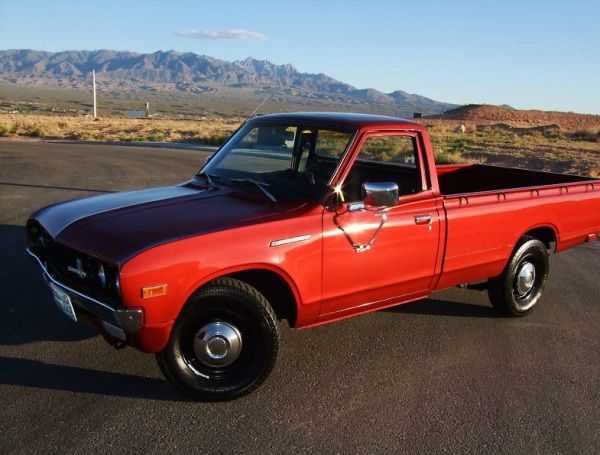 Variations
*     Standard Body (Short Box) 4-hook
*     "Custom" extra cab from Feb 1976
      (marketed as "King Cab" or "Deluxe" in export markets)
* G = Long Body (Long Box) 5-hook
* U = "Pickup" (coupe utility) was sold in Japan
* E = Cab & Chassis (Camper)
*     Flat Body was sold in Japan (flat tray/flat bed)
* V = Alumi Van was sold in Japan
* Double-cab (crew cab) was outside of Japan and USA

#620 Pickup

WIKI go to Wikipedia
Double-cab

WIKI go to Wikipedia
Engines
  = J13
N = J15
P = L16 (1972-1973 North America only)
P = L18 (1974 North America only)
H = L20B (1975-1979  North America only)
SD22 diesel was offered in Australia

Transmission suffix
     3-speed
T = 4-speed
K = Automatic

Wheelbase
*     short
* G = long
Custom is built on the long wheelbase, but with a short cargo bed

Short Wheel Base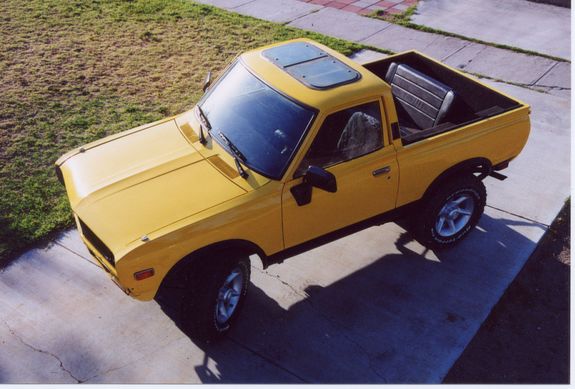 Album click to view
620 Pickup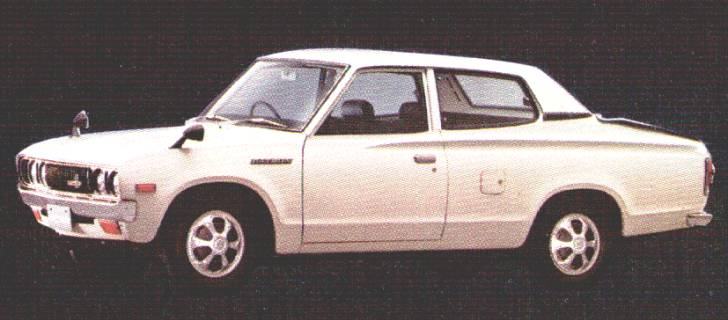 Album click to view
The U620 "Pickup" coupe utility was sold in Japan and featured many parts from Datsun 1200 (see 620 Parts Donor).
Applied Model Code: B56 or B96
Model Code: U620
Model Code: UN620

Album click to view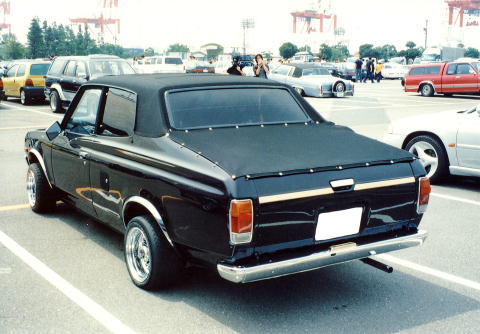 Album click to view
Album click to view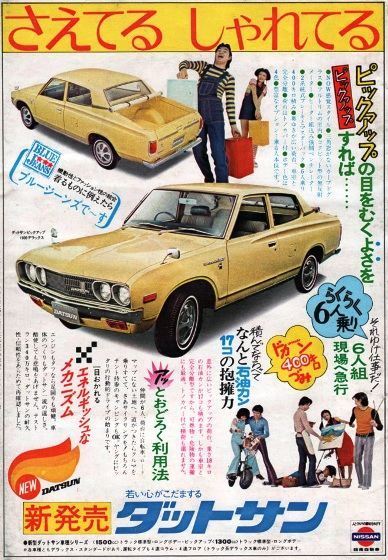 Parts Donor
Datsun 620 Truck shares utilized many parts designed for the Datsun 1200.
Back Window
1972-1979 Datsun 620 uses the same back glass, but King Cab glass differs.
* standard or longbed back glass
* King Cab (Deluxe/Custom) back glass 

King Cab

non-King Cab. Notice how back panel differs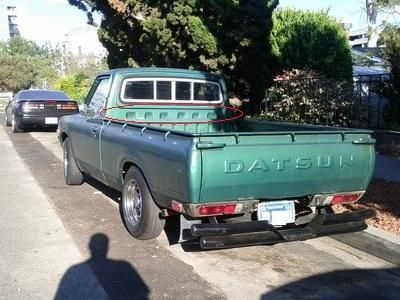 Misc
Rat Rod

Album click to view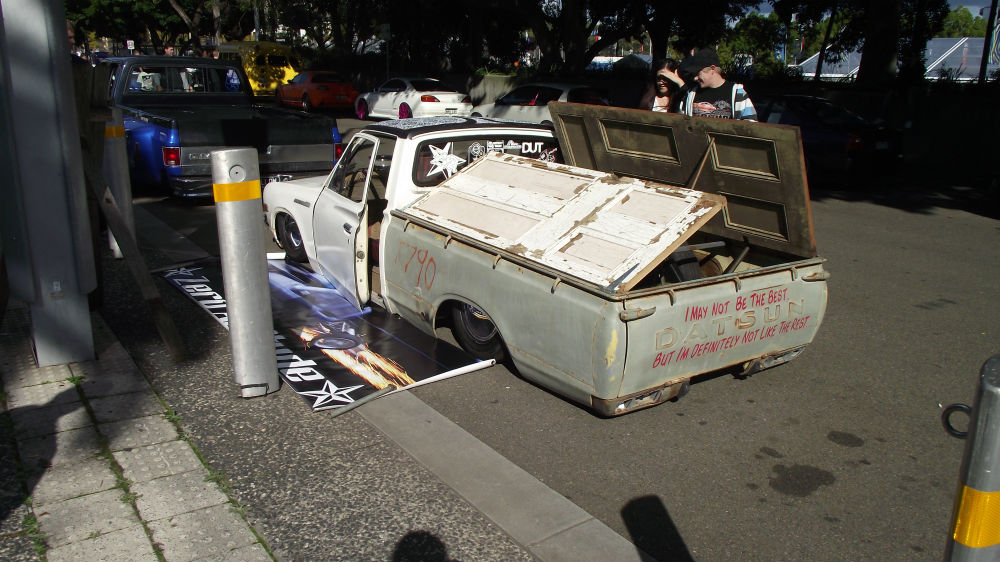 Album click to view
¤