The Carburetor Dashpot provides a soft-return for the throttle valve -- instead of slamming shut, it allows the throttle to gradually return to rest. It was fitted from 1972 in USA, and from 1976 in Japan.
Overview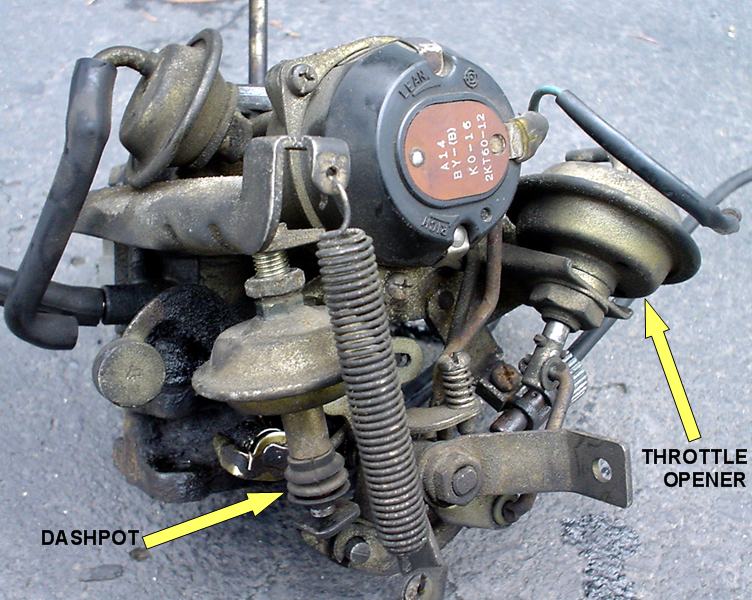 album
16182-G2560 DASHPOT ASSY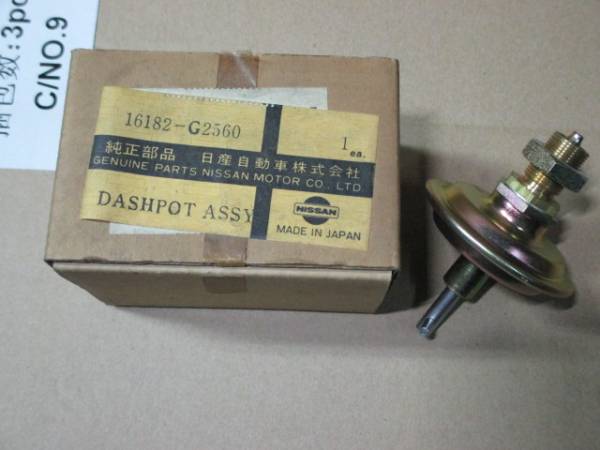 album
Adjustment
album
If the locknut gets loose and the Dashpot backs off, the idle speed will be accidentally raised

album
EGI
On EGI A-series engines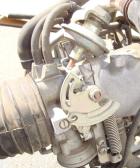 Part Numbers
IDLE SPEED CONTROL-F1 POT
16182-H7810 7510-7803
16182-H7820 7804-7907
16182-G2560 7908-8910
16182-M7400 8910-

Hitachi Sidedraft
Hitachi and SU type sidedrafts have a Damper, sometime erroneously called a dashpot. It's actually a damper pot that holds damper oil.
Damper assemblies