When your carburetor is worn out, buying a used one is a good option -- if you know what to look for. Follow these inspection guidelines to to weed out bad carburetors.
Overview
When buying a used carburetor, look it over carefully for signs of trouble.
Then buy only from sellers that will take refunds. Most wrecking yard will refund the price if it turns out to be faulty -- but ask first.
* Air cleaner stud threads not damaged
* Screws look new, not over tightened, distorted
* Shafts are tight
* Grease/oil is OK, it will clean up
* No rusty linkage
* Throttle opens fully

Bad - air cleaner stud broke off

Screws - should look good, not reefed

Throttle blades should open fully -- not stuck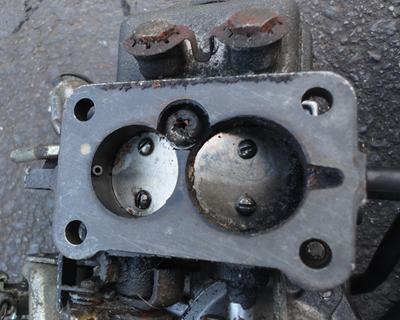 Greasy crud can be OK, if it cleans up. Avoid Rusty Crud.
Vacuum diaphragms should hold vacuum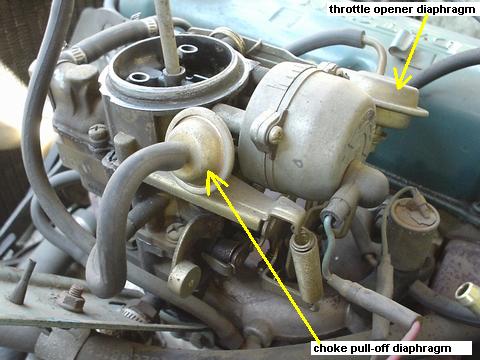 See Vacuum_Leaks#Use_Your_Finger_Method