<-- back to Brochures
Comments? Questions? More photos or info? Reply to main forum: POST Brochures wanted
1971
Title: DATSUN CARS in the UNITED KINGDOM [vintage Datsun]
1971 all Datsun cars B110
Format:bi-fold (4 panels, single sheet printed on both sides) Size: Publication Number: 16 x 11.25 unfolded, 8 x 11.25 folded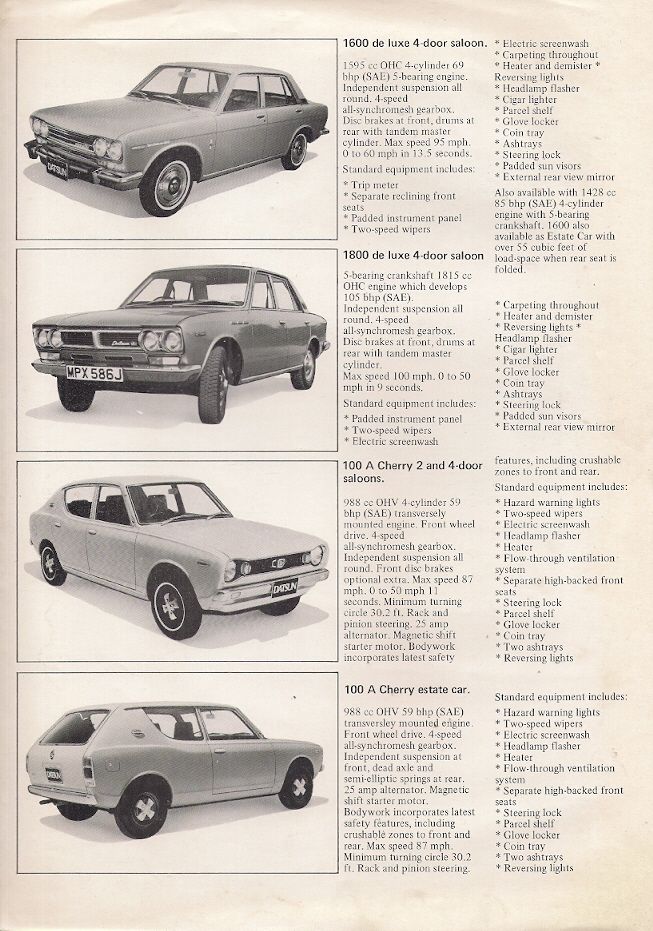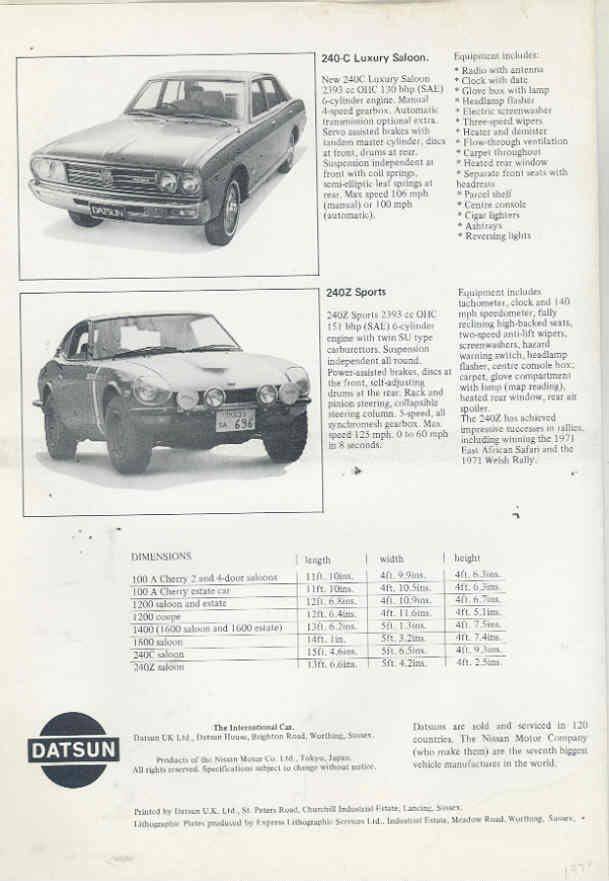 Cover
Our first car manufactured in 1933 under licence in Tokyo

Album click to view
DATSUN PRODUCTS OF THE NISSAN MOTOR CO. LTD., TOKYO JAPAN.
Models
510  1600 de luxe 4-door saloon
C30  1800 de luxe 4-door saloon
E10  100 A Cherry 2 and 4-door saloons
VE10 100 A Cherry estate car


1200
1200 de luxe 4-door saloon
1200 Coupe
1200 5-door estate car


back Cover panel
240-C Luxury Saloon
240Z Sports
DIMENSIONS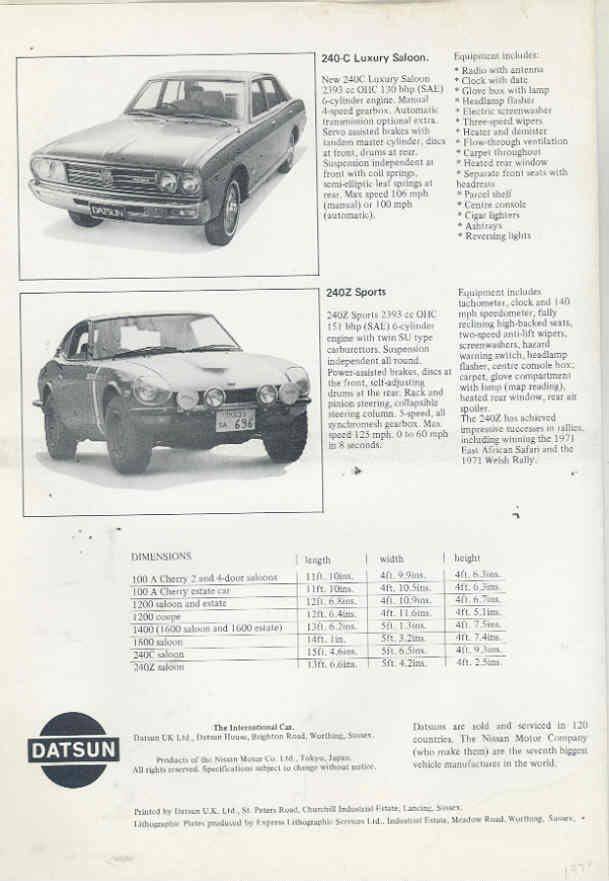 Album click to view
The 240Z has achieved impressive successes in rallies, including winning the 1971 East African Safari and the 1971 Welsh Rally.
1972
Title: DATSUN CARS in the UNITED KINGDOM [Black cover with yellow E10 Cherry]
1972 all Datsun cars B110
Format:8 pages Size: Publication Number: 6.5 x 8.5"

1200 de luxe 4-door saloon
1200 Coupe
1200 5-door estate car
 

¤