Jose Malave (handle: DogoX) is a club member out of St. Louis, ex-Puerto Rico.
Blue 13B Deluxe
13B Rotary Swap (2016)
Green 12A Deluxe
Here are some pic of my 72 Deluxe (2008)
It's a 1972 deluxe with a 12A Rotary Engine with 100 shot of nitrous, Overlap escape, Mazda T2 transmission, 9" ford disk brake differential and more. 10:21 1/4 mile without the happy gas (approximately ).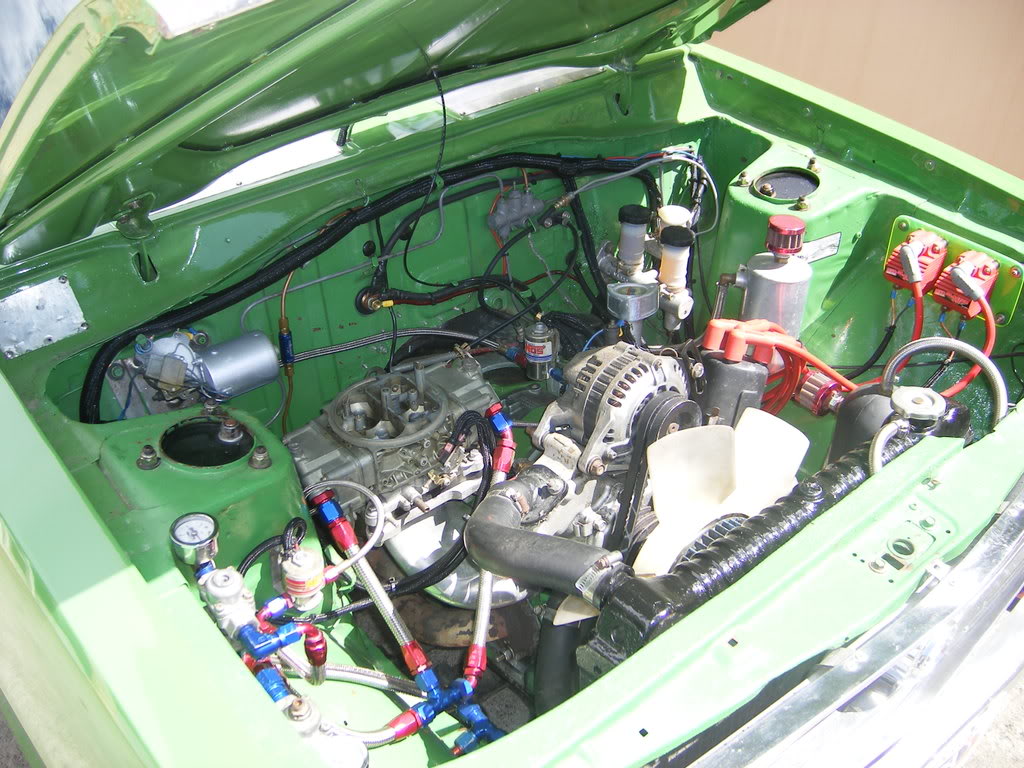 Album click to view
135/70/15 up front, 15x8 with 225/50/15 on the rear (no cutting involved in the rear)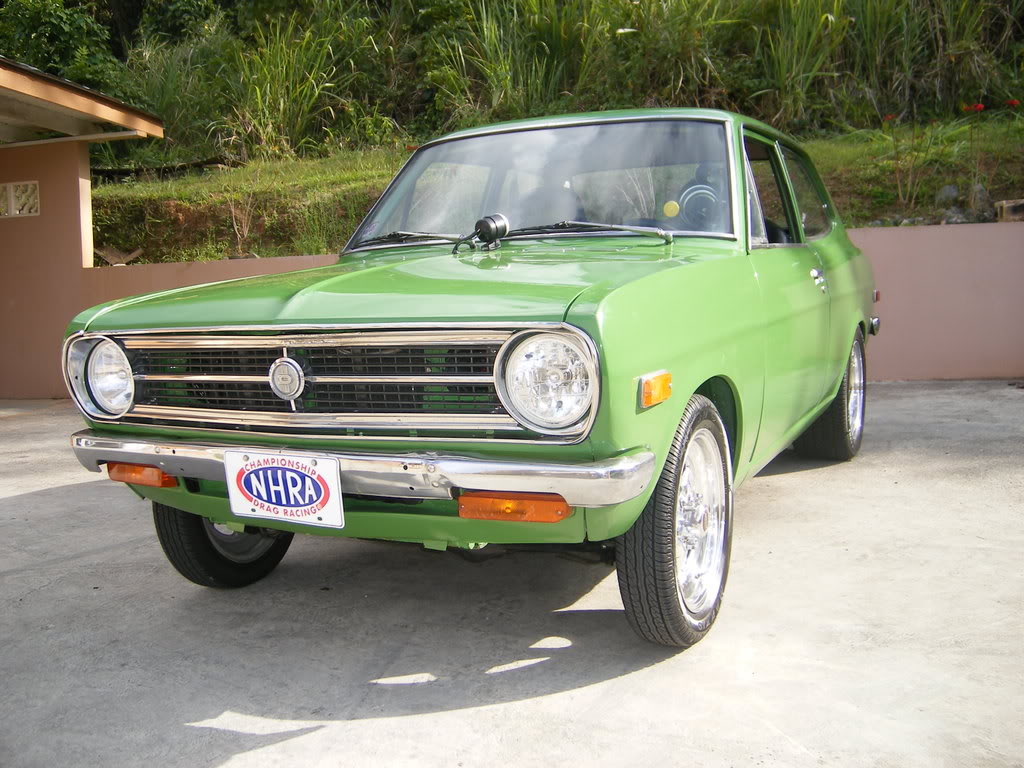 Album click to view
Album click to view
A friend of mine did the upholstery and you can't beat the price, $125 for all 4 panels and rear seat!

Album click to view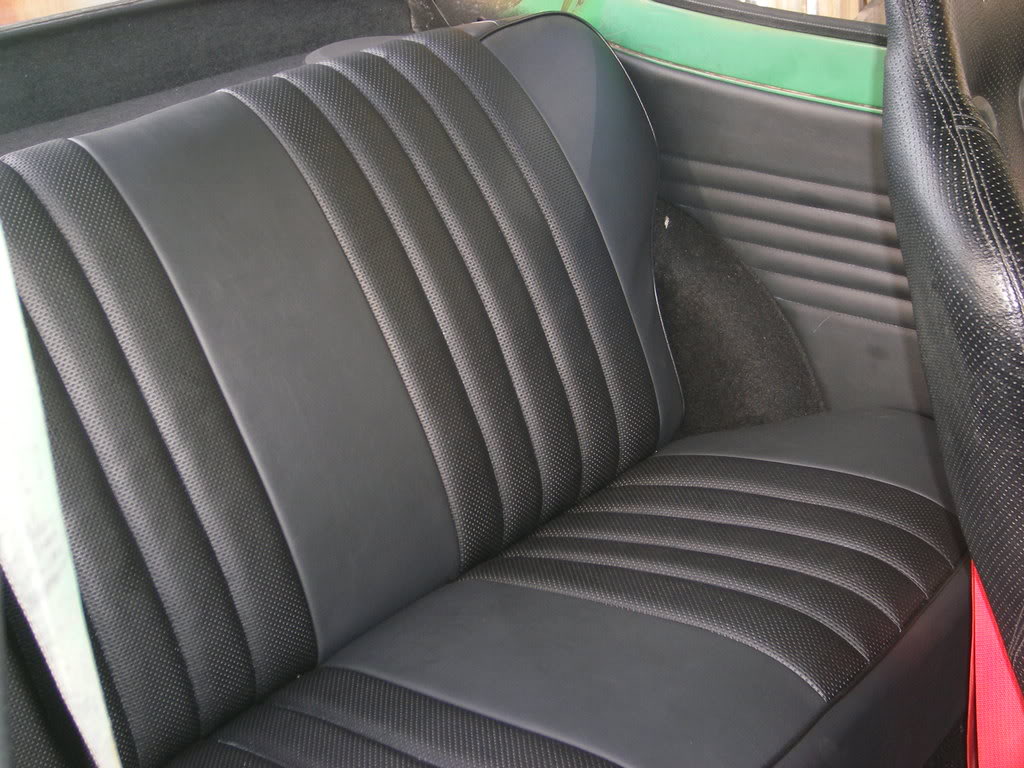 Album click to view
¤