The 1200 photos in this brochure are cropped versions of the larger photos in the "Datsun 1200 Series" brochure.
Comments? Questions? More photos or info? Reply to main forum: POST Brochures wanted
French
<-- back to Brochures
Title: Une Datsun pour chaque jour de la semaine [Orange 1200 coupé (entre autres Datsuns)]
1972 1200 sedan & coupe B110
Format:8 pages Size: Publication Number: size, 9x9"

Une Datsun pour chaque jour de la semaine

United States
<-- back to USA brochures
Title: A Datsun For Every Day in the Week [Orange 1200 coupe (among other Datsuns)]
1972 1200 sedan & coupe B110
Format:8 pages Size: Publication Number: size, 9x9" Form No. 620000000, 9-71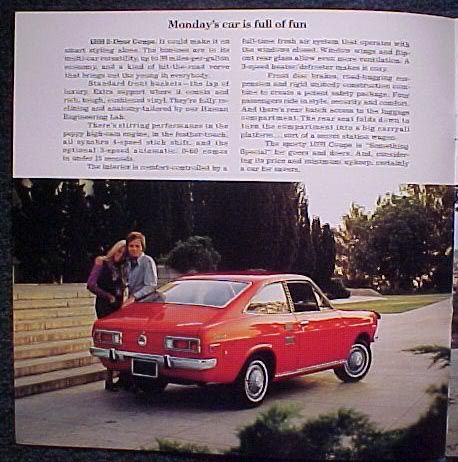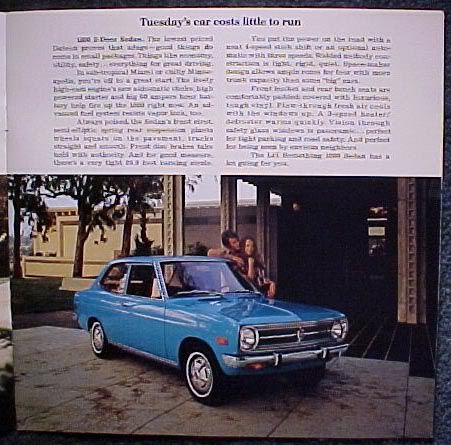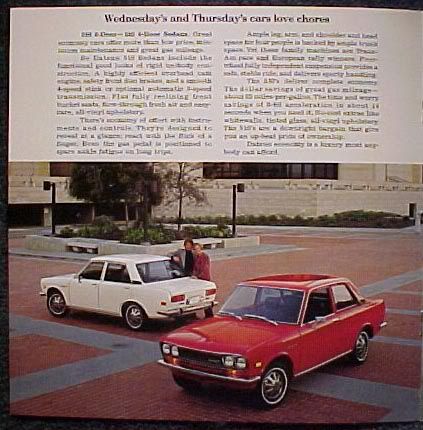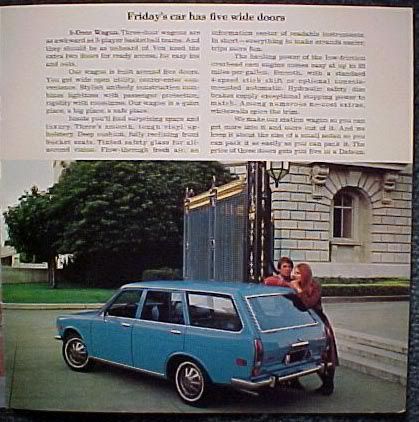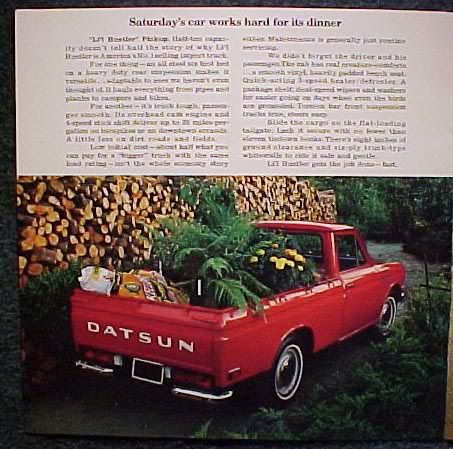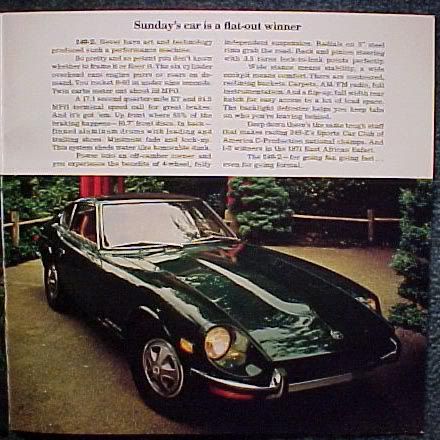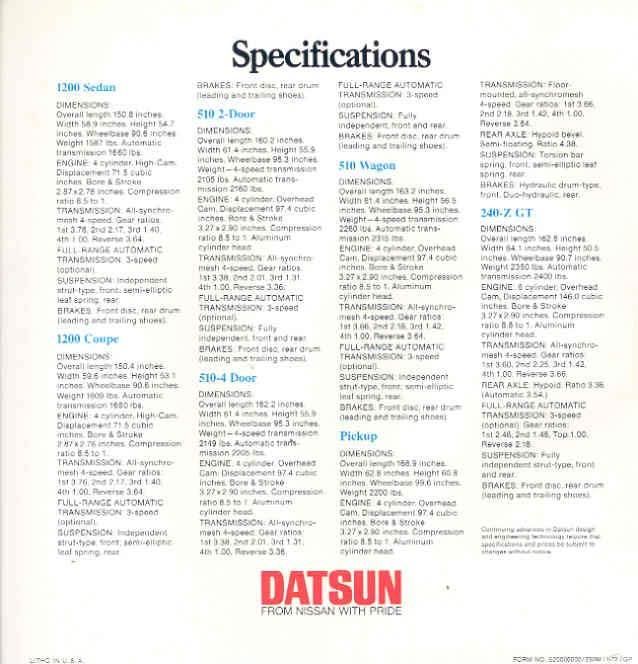 01 Cover
A Datsun For Every Day in the Week

Album click to view
orange coupe

Album click to view
02 Monday
Monday's car is full of fun (1200 Coupe)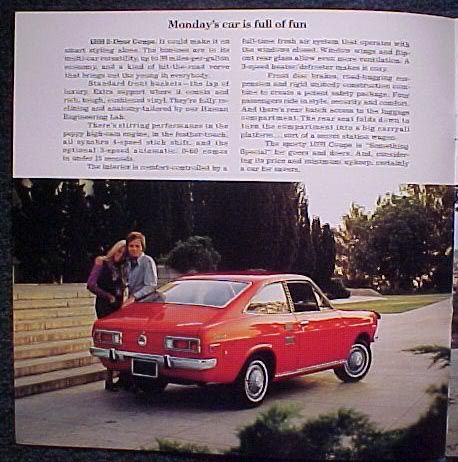 Compare to "Datsun 1200 Series" brochure

Album click to view
03 Tuesday
Tuesday's car cost little to run (1200 2-door Sedan)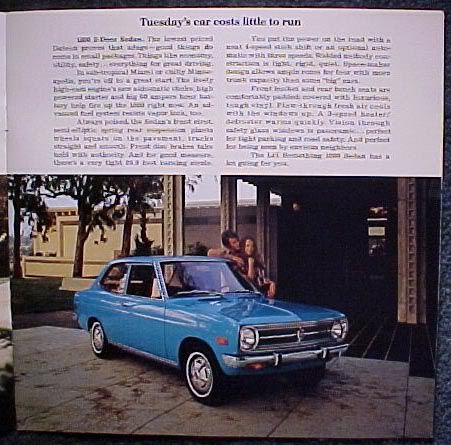 Compare to "Datsun 1200 Series" brochure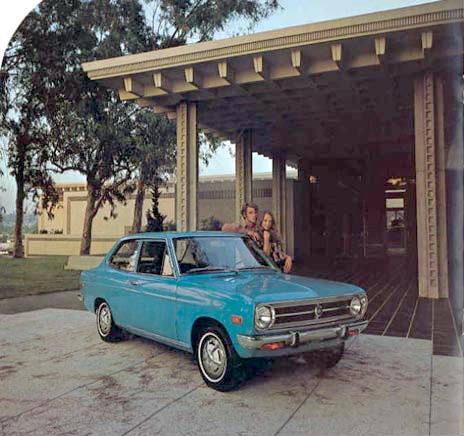 Album click to view
04 Wednesday and Thursday
Wednesday's and Thursday's cars love chore (510 4-Door sedan & 2-Door sedan)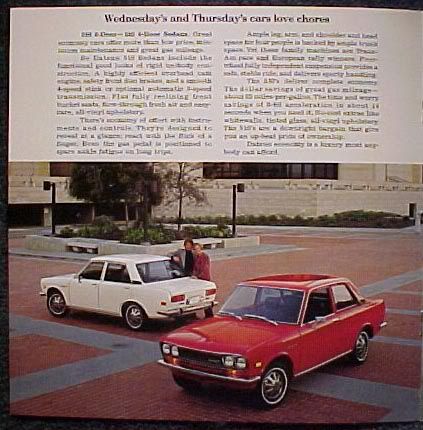 05 Friday
Friday's car has five wide doors (510 wagon)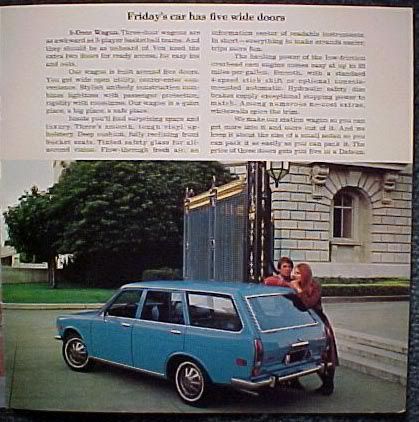 06 Saturday
Saturday's car works hard for its dinner (521 Pickup)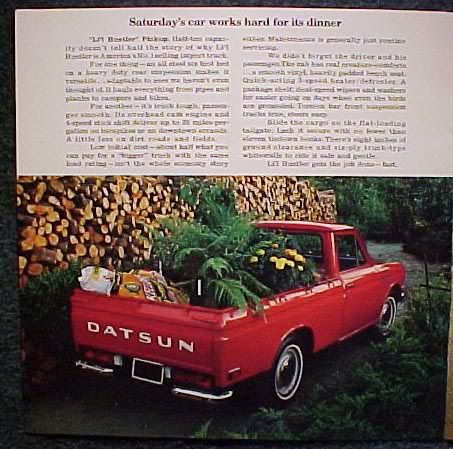 07 Sunday
Sunday's car is a flat-out winner (240-Z)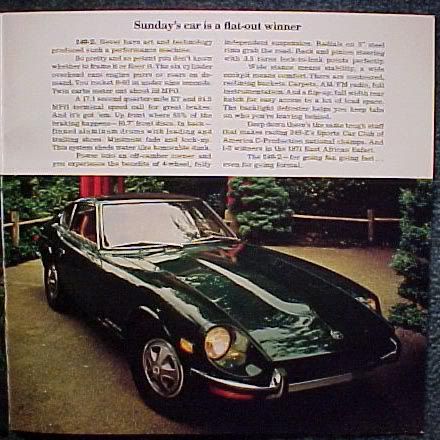 08 Specifications
1200 Sedan, 1200 Coupe, 510 2-Door, 510 4-Door, 510 Wagon, Pickup, 240-Z GT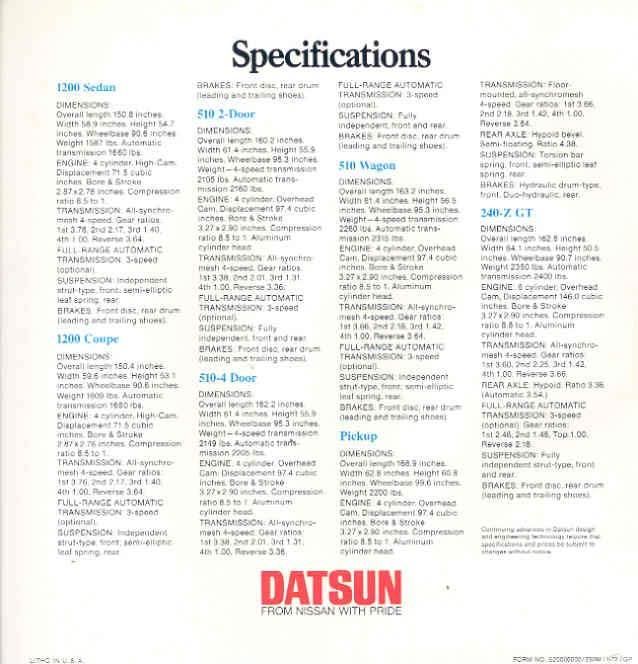 DATSUN from Nissan with Pride
¤