Datsun 1200 uses a small radiator, perfectly adequate for 69HP when in good condition. Using a small radiator is good for light weight and efficiency.
Also see:
* Water pump
* Coolant/Antifreeze Specifications
* Temperature Gauge
* Temperature Sender

Daily Care
Overview
B110 radiator has 20% more cooling capacity than B10 unit, yet and same weight. The capacity increase was intended for high speed running.
GX Radiator 21400-H2300 (3-core)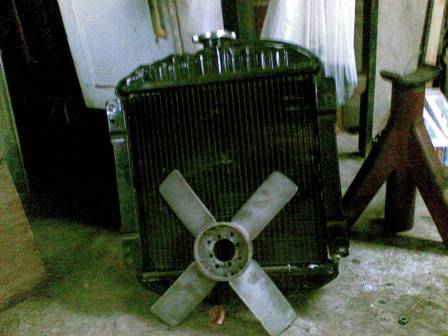 Album click to view
Block detail including Welch Plugs and block Drain Plug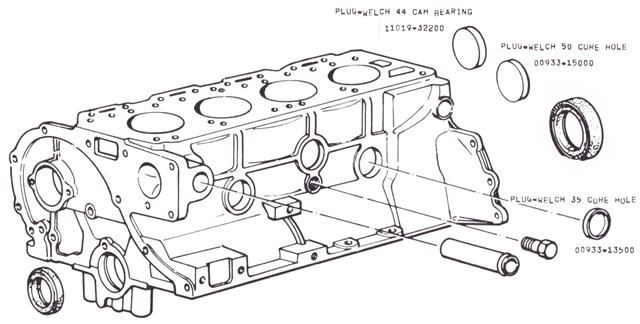 Album click to view
Temperature
It is not unusual with any 10-year old stock radiator for the temperature to rise during summer. If this occurs with your Datsun, don't panic. The engine can run all day close to the "H" mark.
DO NOT let it go onto the H mark. Pull over immediately if it goes past the H mark. Don't wait 30 seconds, it could be too late.
Typical Temperature


If this worries you, fit a slightly larger radiator to provide more cooling than Datsun provided with the 1200s.
According to Owner's Manual: Water Temperature Gauge,
the engine will run "satisfactorily" in this range: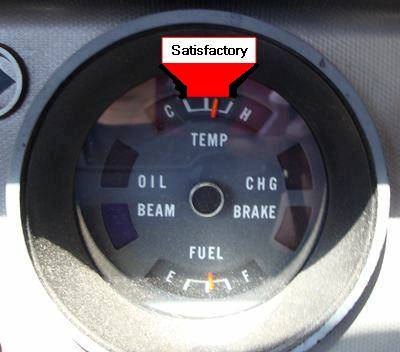 TIP: Use the stock engine-drive fan. Electric fans are notorious for failing to cool the radiator in stop/go traffic. Of course an electric fan can work well, but many don't.
What is the correct temperature the engine should run at?
Primarily, this depends on the thermostat. The engine can run fine at a variety of temperatures. You can get different temp thermostats, and the coolant should stay steady at that temperature.
Datsun factory options were:
* THERMOSTAT 170 F (75.5c optional, for tropical use)
* THERMOSTAT 180 F (82 c, for standard use)
* THERMOSTAT 190 C (88 c, optional for winter) 

These three thermostats were mainly because of the heater. 170 for hot climes so the room heater won't put out much heat, 190 for cold climes so the heater puts out more heat.
180 is recommended for all street cars, it will keep the oil at optimum temperature (oil runs about 20 degrees hotter than the coolant). A guy at the oil company told me 180 is ideal for the oil working the best. He went through training for Mobile I think it was and they were formulating oil for 200 degrees, which works out to be 20 degrees warmer than the coolant for most engines. Maybe it's changed now but it won't be colder as engines now run hotter than ever. If anyone has documentation for this please add it here.
160-degree is favored by some for drag racing as they tune the carbs for cold dense air, or for use with low octane fuel. But EFI computers don't run well at cold temps nor does the oil, and cold temps mean more engine wear. Cold temps are not recommended.
But won't I make more HP with a colder thermostat?
Not if your carburetor jetting is stock -- it expects warmer less dense air. And when you floor the accelerator pedal, the air cleaner hot air duct opens up letting only cooler air in, and the stock Hitachi compensates via the power valve. Those clever Datsun engineers had it covered.
Many cars use a 195 F degree thermostat along with a 14 lb. radiator cap to raise the boiling point. A radiator is more efficient at higher temperatures, because the temperature differential to the air will be greater, thus shedding heat faster. In turn airflow can be reduced which increases aerodynamics.
After the thermostat, the radiator is the next factor. If your temp. stays steady except on hot summer days (which is normal), you can use a bit larger replacement radiator and it will stay steady even during temperature peaks. Use either a new unit, rebuilt unit, or a good used unit from a B210 or B310, which are larger than the 1200 radiator.
Pressure Cap
Trouble Diagnoses
Don't bother to replace the radiator before you test it! Make sure it's bad first.
Radiator Leaks
Have a shop weld up the leak. However it is often less expensive the replace it with a new aluminium radiator. See Radiator Upgrades
Engine Runs Too Hot - boils over
Your thermostat may be bad, stuck partly closed and not allowing the water to flow. Test the thermostat
Radiator blocked. Test the flow.
Radiator fins damaged. Inspect the core for missing (rusted away) fins
Electric Fan not working correctly. Check for proper rotation, if it's backwards overheating will occur. Check to see if the fan is running.
Radiator Flow Test
With engine cold, take off the lower hose of the radiator. Block it with your hand, and fill the radiator with plain water. Take your hand off and the water should gush out -- in a big stream as large as the lower opening. If it runs out in a smaller stream, the radiator has partial blockage inside and should be replaced or repaired.
Radiator Blockage Test
With engine cold, remove the bottom radiator hose (the water will drain out). Leave the hose disconnected. Stick a garden hose into the top of the radiator and turn it on. If the water does not flow into the radiator quickly i.e. if it overflows at all then the core is possibly blocked. A radiator should flow easily and quickly, there should be little resistance to flow.
Thermostat Tests
A simple test for overheating is to remove the thermostat. If then it keeps cool you know that's the problem and should replace thermostat. For more advanced testing see Thermostat#Thermostat_Testing.
Engine Runs Too Cold - never warms up
Most likely, the thermostat is bad, stuck partly open and not blocking the water in the engine. Replace the thermostat

General Rules of Thumb
Heating up at idle is usually caused by the fan, especially electric fans.
Heating up at speed is usually caused by the radiator
Heating up at all time (idling, low, medium or high speed) might be the thermostat
Another cause is a mis-reading Temperature Gauge

Gets extra hot at idle, but fine while driving
This is usually caused by airflow problems, especially with electric fans. The engine produces more heat at speed than at idle, so the radiator is fine if it keeps cool at speed. But the airflow varies -- at speed it doesn't need a fan, but with the car stopped, only the fan keeps air blowing through the radiator fins. Causes may be blocked fins or damaged fins that the lesser airflow aggravates. The easiest check is for low coolant level. When the engine has cooled, remove the radiator cap and ensure coolant is covering the tubes (the level should be about 1" below the bottom of the cap fitting).
If the engine cools fine at speed, the radiator itself is fine. The engine produces more heat at speed than at idle, and if the radiator can handle that you have a good radiator. Overheating at idle is an airflow problem.
Less likely is a blown head gasket. A blown head gasket can cause a low coolant level, which you can easily check (when cooled off, open the radiator cap and look).
Air in the cooling system can cause overheating, but once cooled down you will see the coolant level is too low.
Radiator Flush
You can try a radiator flushing additive but I'm not sure on their effectiveness.
Use a garden hose and flush water through the cooling system (from both top and bottom hoses) until it runs clear, then refill with proper coolant. Don't forget to turn the heater to hot so it gets flushed as well.
IMPORTANT: Don't forget to bleed the cooling system. Fill it with coolant and run the engine (with no radiator cap and heater on hot) until the thermostat opens (you will see (hot)coolant flowing rapidly across the top of the radiator), then top it up and shut the engine off, leaving it to cool comepletely. Once cold, top up the coolant and put the radiator cap on.
Album click to view
Pulleys
Fan
Specifications
The stock Datsun 1200 radiator has a core of 13.0 x 13.5 inches. GX comes with three-core of same dimensions.
Overall dimensions 465mm tall & 381mm wide (18.3" tall x 15" wide)

including brackets. Tall dimension is to top of radiator cap.

Core dimensions (width x height x thickness)

330 mm x 344 mm x 32 mm (12.9" x 13.1" x 1.26")

Type: Corrugated fin and tube type
Fin spacing: 2.5 mm (0.0984")
Radiator capacity: 335 K cal/h° C nominal 300 minimum

air velocity at front
5 m capacity: 12 liter/minute

Cap working pressure: 0.9 ± 0.1 kg/cm² (13 ± 1.4 psi)
Water capacity with heater: 4.9 liter (5-3/16 US quart, 4-5/16 imperial qt)

boiling point @ pressure: 244F/118C

Radiator capacity: approximately 1.4 to 1.7 liter or 1.18 liter (0.31 us gal)
Test pressure: 22.8 lb. in. (1.6 kg/cm2)
Bolt spacing: 368 mm wide x 251 mm high (~14.5" wide and 9-7/8" high)
Inlet and outlet diameter: 1" (25.4 mm) I.D. (1-1/8" O.D. including nipple)
Airflow
For proper radiator airflow:
ensure there are no extra holes in the core support
ensure the radiator is covering the hole (not spaced out from it)
ensure the stock underbody plate is attached
Got gap? See Radiator Mounting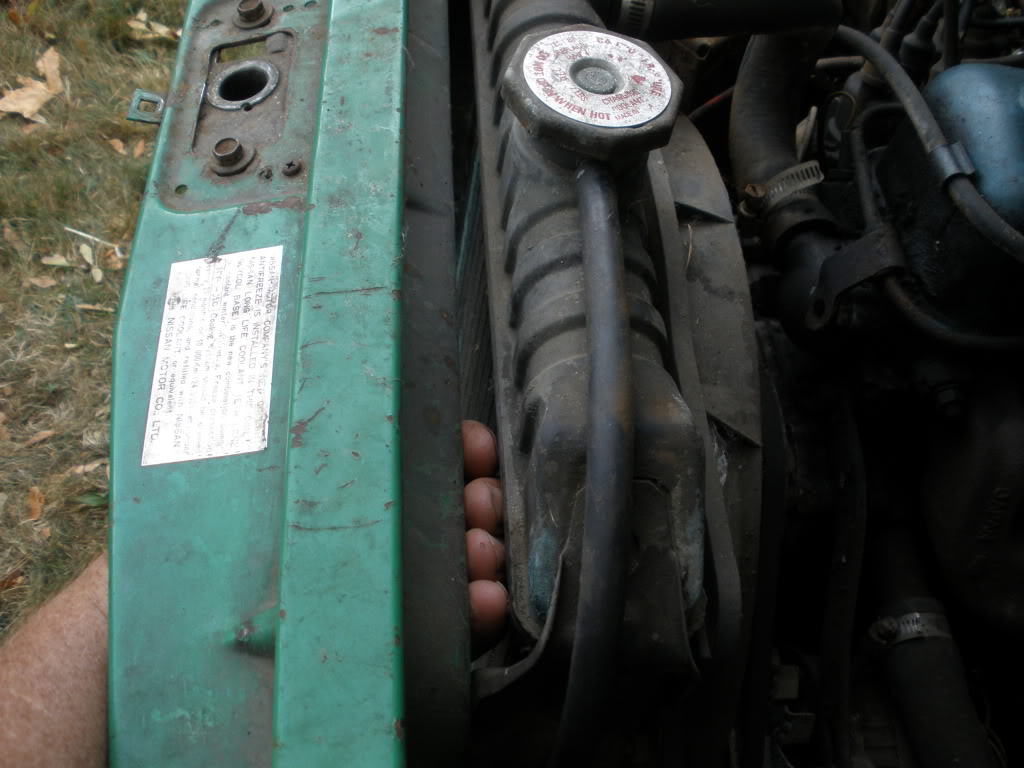 Post click for topic
For enhanced efficiency:
Block any holes in the core support except the radiator hole
Add a seal at the top of the core support, to seal the space between the ledge and the bonnet
Add a fan shroud as with Aircon-equipped 1200s
front air dam
lower front of car
See discussion POST solving over heating problems

Part Numbers
21400-H1900 ASSY-RADIATOR
08110-6161B Bolt-hex $0.80 each USD (4) 
08963-10510 NUT-SPRING M5 (4) $1.08 each USD

21480-R0100 Water Drain Cock $2.05 USD
* 21480-18000 HANDLE-DRAIN COCK [radiator drain plug] 
* 21481-18000 PACKING-DRAIN COCK [washer] $1.85 US

OPTION Fan shroud, fitted to automatic 1200s, 1200 GX, and optional "heavy duty" for other 1200s
21475-H2300 SHROUD-RADIATOR UPPER $24.95 USD
21476-H2300 SHROUD-RADIATOR,LOWER $30.40 USD
08513-51610 Screw $0.42 USD
* 08513-51612 SCREW-TAPPING M5 
* 08915-4351A Washer $0.98 USD
* 08915-43510 WASHER-PLAIN

B120 Core
1980-1994 radiator are like early ones, but the bottom fitting exits to the left instead of straight out as in the original.
1200 Radiator from 7908-

Album click to view
Album click to view
21400-H5010 RADIATOR ASSY B517 7510-7907
21400-G1660 RADIATOR ASSY B517 7908-8910
21400-G1661 RADIATOR ASSY B517 8910-
21400-H9415 RADIATOR ASSY F/OKINAWA 7804-7907
21400-G1665 RADIATOR ASSY F/OKINAWA 7908-8910

21475-H2300 SHROUD-UPPER FOR COOLER 7980-
21776-G1660 SHROUD-LOWER FOR COOLER 7980-

21775-G1660 SHROUD-UPPER FOR COOLER 7804-7907
21476-H2300 SHROUD-LOWER FOR COOLER 7804-7907

21430-U0100 CAP ASSY-RADIATOR 7510-8503
21430-89901 CAP ASSY-RADIATOR 8504-8910
21430-89902 CAP ASSY-RADIATOR 8910- $14.73 USD

21501-G1600 HOSE-RADIATOR-UPPER 7510-
21503-G1600 HOSE-RADIATOR-LOWER 7510-7907
21503-G1601 HOSE-RADIATOR-LOWER 7908-8910
21503-95W00 HOSE-RADIATOR-LOWER 8910-


Hoses
The Datsun 1200 radiator hoses are 1" inside diameter.
Lower Radiator Hose
Hoses for model with heater (split lower hose)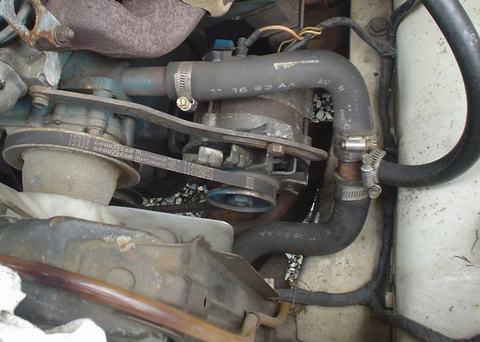 Album click to view
21503-H1000 HOSE-RADIATOR,LOWER [w/o heater]

or

21506-H1101 ASSY-HOSE,RADIATOR,LOWER,FOR HEATER 0970- $17.97 USD

  Includes
  * 21503-H1100 HOSE-RADIATOR,LOWER,FRONT FOR HEATER 0870- 
    Lower with heater (Rad. to Pipe): 9.5 to 10"
  * 21504-H1100 HOSE-RADIATOR,LOWER,REAR FOR HEATER 0870-
    Lower with heater (Pipe to Eng): 9.0 to 9-13/16" 
  * 08723-13600 CLAMP-HOSE (4)
  * 27075-H1000 CONNECTOR-HEATER < 27075-27700ᴳ
    
 ACDELCO Parts 20071S & 20070S. About $8 each RockAuto.com

Upper Radiator Hose
Upper radiator hose (from thermostat housing to radiator):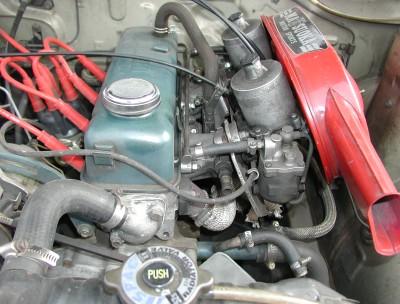 Album click to view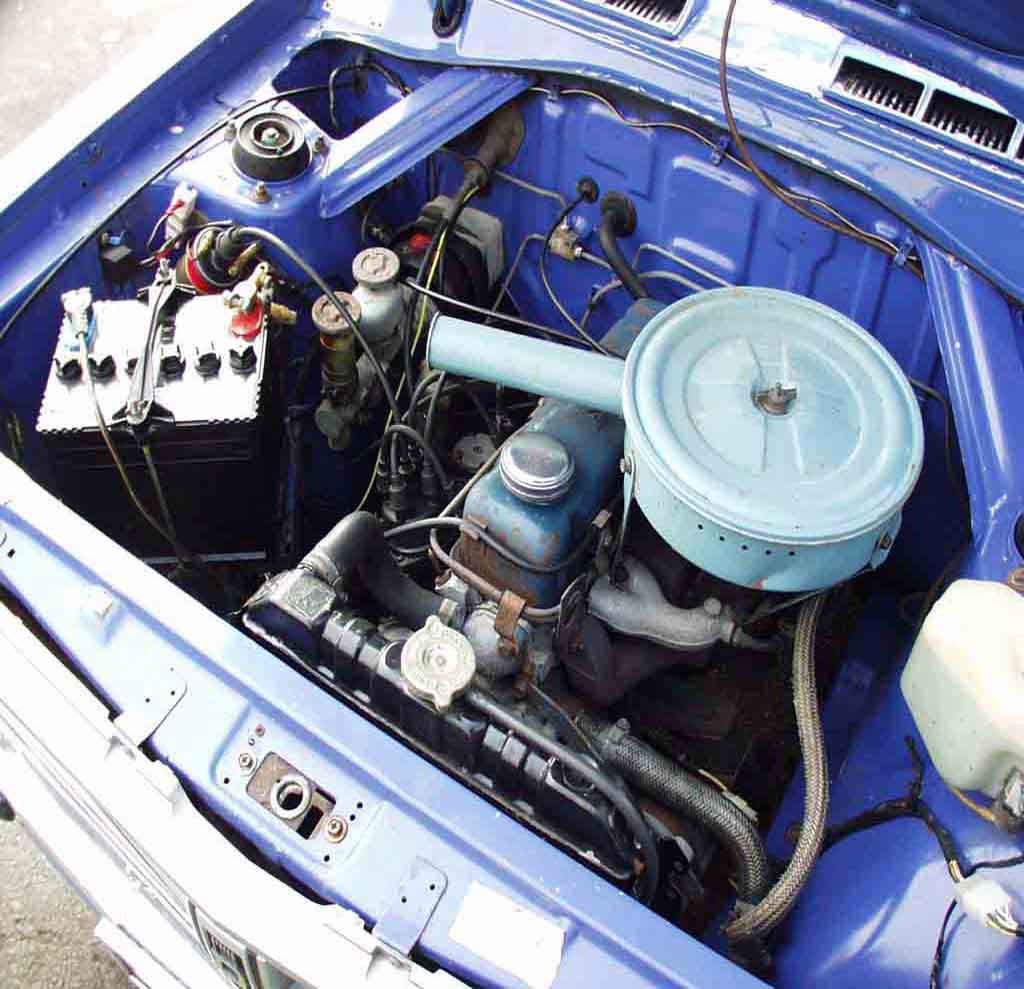 Album click to view
9-19/32 inch length
Nissan 21501-H1000ᴳ HOSE-RADIATOR,UPPER [all models] $7.17 USD Amayama $9
AC DELCO 20067S, Rockauto $8.50


GX Manifold Hose
A12GX Engine uses a water-heated inlet manifold.
Number 13 is the water hose

Album click to view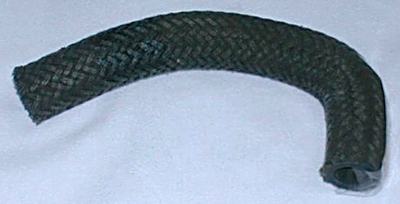 Album click to view
Fumiya Brand
Silicone hoses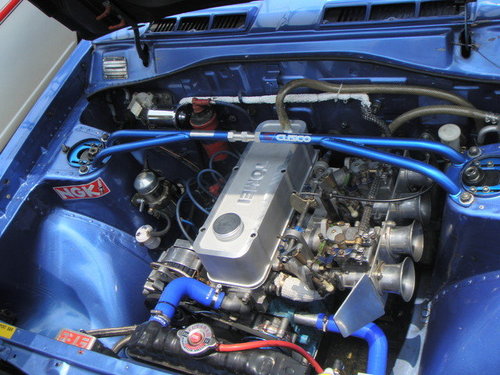 Album click to view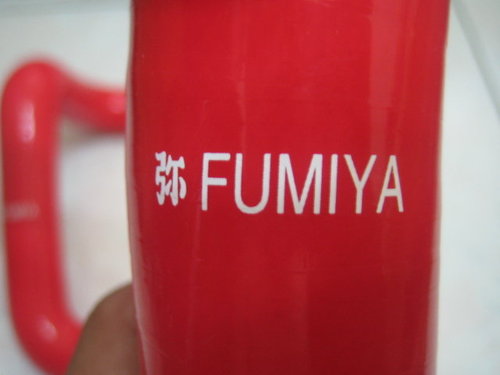 Album click to view
Album click to view
Album click to view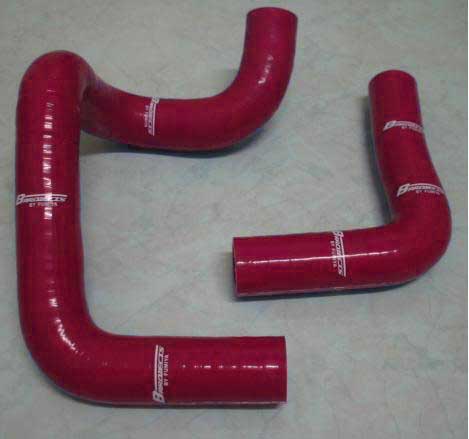 Album click to view
Thermostat
Cooling Thermostat. $7-$16
Honda 1994-1996 PASSPORT
ISUZU 1989-1994 AMIGO
      1992 IMPULSE
      1981 I-MARK
      1981-1995 PICKUP
      1985-1989 I-MARK
      1991-1997 RODEO
      1988-1990 IMPULSE
      1984-1991 TROOPER
NISSAN 
      1971-1973 1200
      1980-1986 720 PICKUP
      1977-1988 200SX
      1977-1981 810
      1979-1982 210
      1974-1978 B210
      1974 260Z
      1986-1989 D21 PICKUP
      1975-1978 280Z 
      1976-1978 F10
      1979-1982 280ZX
      1982-1984 MAXIMA 
      1979-1982 310
      1987 PATHFINDER
      1971-1973 510
      1983 PULSAR
      1978-1981 510
      1983-1989 PULSAR NX
      1971-1972 521 PICKUP
      1982-1988 SENTRA
      1973-1976 610
      1982-1989 STANZA
      1972-1979 620 PICKUP
      1987-1988 VAN
      1974-1977 710

Coolant Temperature Sender
Switch for Temperature Gauge (thermal transmitter).
Radiator Cap
13 psi Pressure Rating (SAE Range 12-16 psi)
21430-89902 ASSY-CAP RADIATOR
21430-U0100 ASSY-CAP RADIATOR 1972-
21430-10600 ASSY-CAP
STANT 10229 13 psi $3.00, 11229
STANT Safety Release Cap 10329, 11329 
Gates 31527 $4.61
Gates Safety Release Cap 31511 $5.08

Nissan 21430-16300 button-release

Album click to view
Overflow Tank
NOS bottle

Nissan Competition Parts
From 1984 Nissan Competition Catalog
COOLING (A-SERIES)
21400-H2300 1200 FACTORY O/S RADIATOR 3-core radiator designed for high-performance applications
21475-H2300 1200 FAN SHROUD (UPPER) Use with lower shroud $24.95 USD
21476-H2300 1200 FAN SHROUD (LOWER) Improves cooling efficiency of the 1200 $30.40 USD
21400-H2023 1200 FACTORY ALUMINUM RADIATOR Though designed for use in the 1200, can easily be adapted to other models with minor modifications. Will flow over 13 gallons per minute. Dimensions are 13"(w)x13"(h)x2.25"(d)
21400-H5001 B210 FACTORY O/S RADIATOR (TO 8/74) 3-core radiator de signed for high-performance applications
21400-H7210 B210 FACTORY O/S RADIATOR (8/75 TO 7/76) 3-core radiator designed for high-performance applications
99996-H2500 B210 W/P & FAN CLUTCH ASSY No HP loss due to needless operation of fan at high RPM. Kit includes all required parts
21400-H9300 210 FACTORY O/S RADIATOR 3-core radiator designed for high-performance applications
Polished
The stock 1200 radiator is not made of cheap aluminum, but of the more expensive metals: Brass tanks and Copper fins.
The brass is easily polished with a scouring pad, although it does take a bit of time.

Album click to view
Upgrades
Photo Index
Click any thumbnail to see it full size in our
Club Photo Album
. Read details or post a comment!
¤