<-- Back to Mirrors

Datsun 1200 has a white or gray rear-view mirror. The base mounts with two screws to the roof header, and the mirror pops into the base.
Overview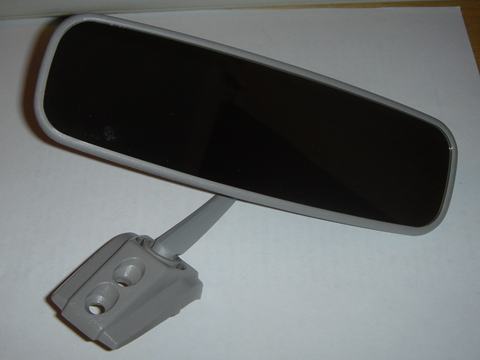 Album click to view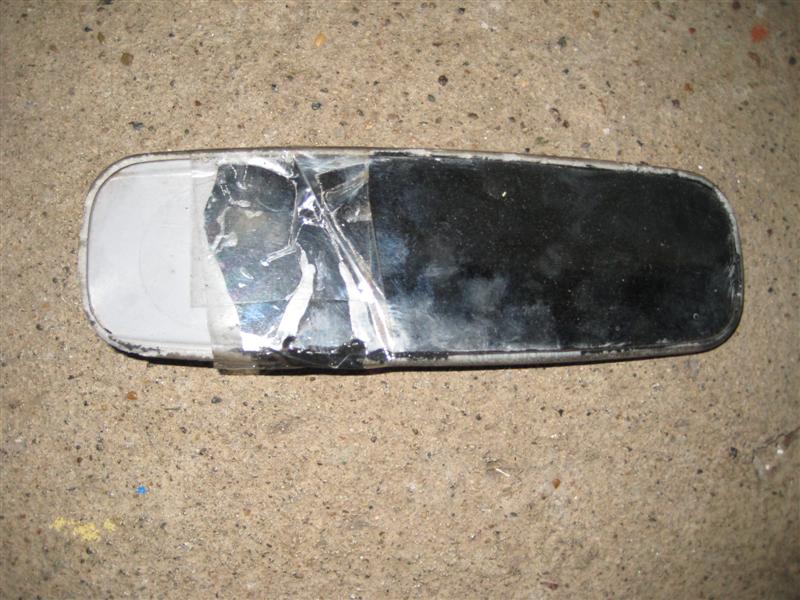 Album click to view
Album click to view
Compatibility
Many 1970s Japanese make cars used a mirror that fits the standard round ball mount, such as Datsun 521 and Mazda B2000. Be careful removing and reinserting the ball mount as many old mirror backs are fragile.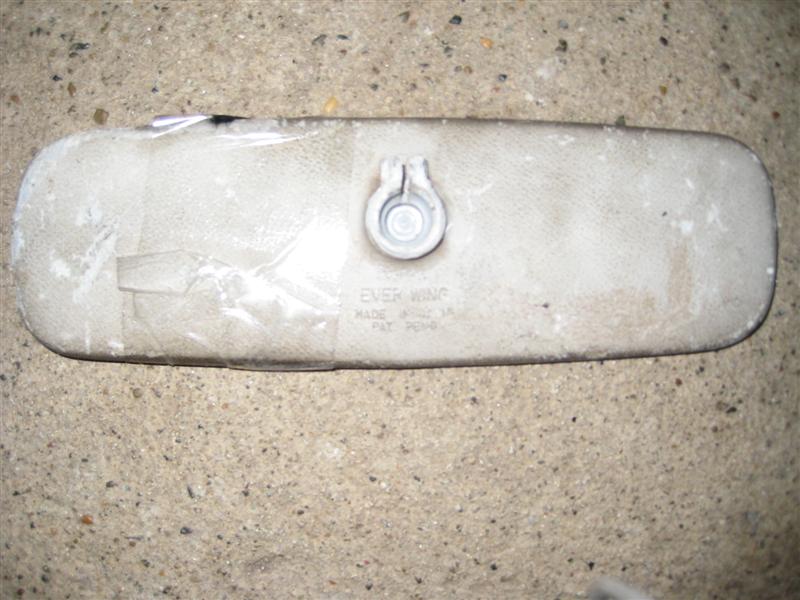 Album click to view
1200 mirror looks identical to Datsun 620 Mirrors.

B210 used same mounting as 1200. B210 GX for Japan market featured a prismatic mirror (day/night mirror).
Mounting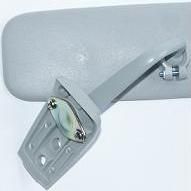 B310/720 mirror does not interchange. Its base mounts to roof with three screws, and the mirror attaches to base with a single screw. B310 GX featured day/night (prismatic) mirror as did most USA except STD.
B310 mirror vs smaller B110 mirror

Album click to view
Part Numbers
96321-H1001 BACK MIRROR ASS'Y-inside Sedan,Coupe (including PB110)
96321-H1000 BACK MIRROR ASS'Y-inside early Van
96321-H1400 BACK MIRROR ASS'Y-inside 1972 Van
96321-H1900 ASSY-BACK MIRROR,INSIDE (Sedan, Coupe) USA
96321-95W00 > 96321-H1900 $35.23 (95W00 is 89-up B122)
96321-H2500 ASSY-BACK MIRROR,INSIDE PB110 OPTION COUPE,SEDAN

B210/PB210 INSIDE MIRROR
96321-H5000
96321-H6501 Van from 7510)
96321-H5020 USA 1974
96321-H6200 USA 1975 <> 96321-H5020
96321-H5010 USA 1976-1978 <> 96321-H6200
96321-H5010 (from '75-4) < 96321-H5000
 96327-H6200 BRACKET ASS'Y-inside
96321-H2500 Prismatic K-GX
 J6322-H2500 Prismatic
96321-H5500 Prismatic (from '75-1 S-GX, from '74-10 K-GX)
 J6322-H5500 BRACKET ASS'Y-inside
08330-52020 SCREW 2

96321-H2500? anti-glare Prismatic (day/night) mirror

Album click to view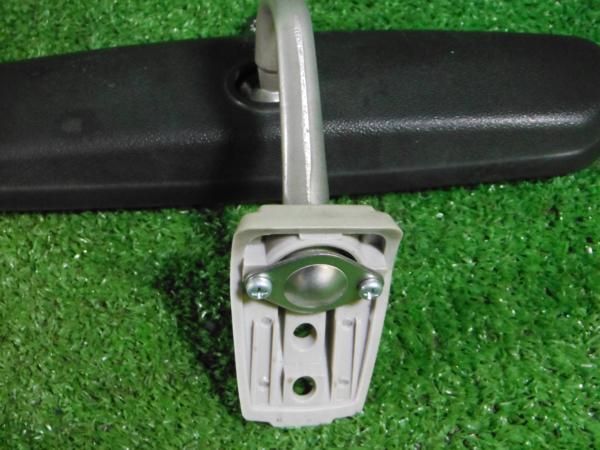 room mirror back mirror rear-view mirror バック ミラー ルーム ミラー
¤