[< Previous 3 4 5 6 7 8 9 Next >]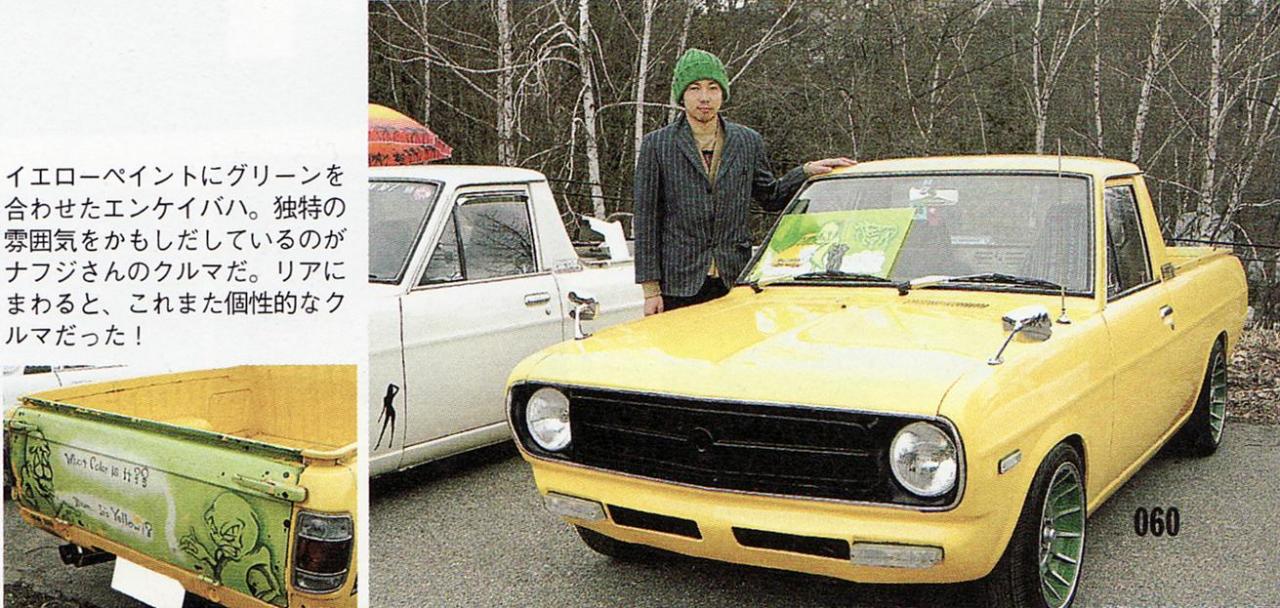 Yuki's Sunny Truck

ddgonzal

2017/3/3 8:37

Tell a friend
2871

3

0.00 (0 votes)


Nafuji's 1200 from Vintage Auto 2 vol 26, Ponkotsu Sunny Meeting at Nomugitouge (2006 year)

イエローペイントにグリーンを合わせたエンケイバハ。独特の雰囲気をかもしだしているのがナフジさンのクルマだ。リアにまわると、これまた個性的なクルマだった!
[< Previous 3 4 5 6 7 8 9 Next >]
The comments are owned by the poster. We aren't responsible for their content.
Poster
Thread
wolki101

Posted:

2009/10/8 8:25

Updated:

2009/10/8 8:25

Home away from home

Re: Yuki's Sunny Truck

[enkeibaha] which adjusts the green to the yellow pain. It has started causing unique atmosphere [nahuji] it is the car of [n]. When it turns to the rear, this and it was the unique car!

this ute looks real nice.
Poster
Thread
ddgonzal

Posted:

2017/3/3 8:42

Updated:

2017/3/3 8:42

Moderator

Re: Yuki's Sunny Truck

Enkei Baja wheels!

click to see full size photo

Poster
Thread
ddgonzal

Posted:

2009/10/8 5:46

Updated:

2009/10/8 5:46

Moderator

Re: Yuki's Sunny Truck

イエローペインにグリーンを合わせたエンケイバハ。独特の雰囲気をかもしだしているのがナフジさンのクルマだ。リアにまわると、これまた個性的なクルマだった!