[< Previous 29 30 31 32 33 34 35 Next >]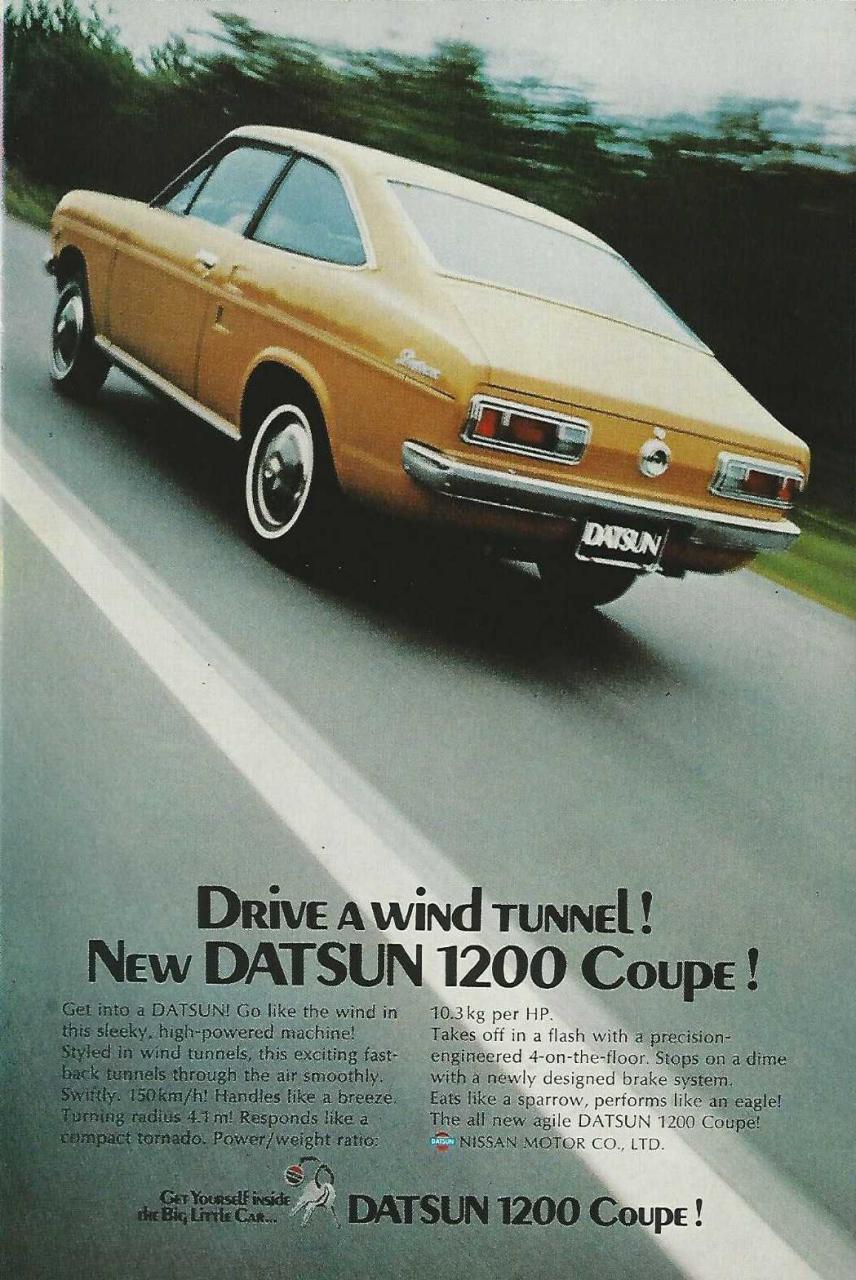 Drive yourself a wind tunnel!

ddgonzal

2019/8/4 10:24

Tell a friend
262

0

0.00 (0 votes)


advertisement

Quote:
Get into a DATSUN! Go like the wind in the sleeky, high-powered machine!
Styled in wind tunnels, this exciting fastback tunnels through the air smoothly. Swiftly. 150km/h! Handles like a breeze. Turning radius 4.1m! Responds like a compact tornado. Power/weight ratio 10.3 kg per HP.
Takes off in a flash with a precision-engineered 4-on-the-floor. Stops on a dime with a newly designed brake system.
Eats like a sparrow, performs like an eagle!
The all new agile DATSUN 1200 Coupe!
NISSAN MOTOR CO., LTD.

Get Yourself inside the Big Little Car...DATSUN 1200 Coupe!
[< Previous 29 30 31 32 33 34 35 Next >]
The comments are owned by the poster. We aren't responsible for their content.