Re: A Christmas present.

Subject: Re: A Christmas present.
by dattodude on 2007/3/6 2:47:23

But I got this strange message



Given that I'm a little above average in the html department..but still, I wouldn't say that photo holds up in a court.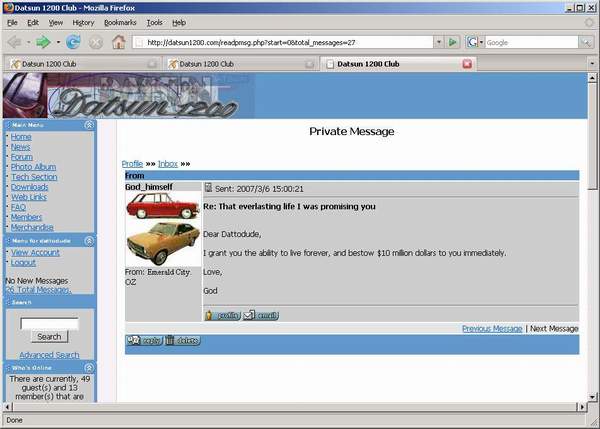 I'm merely presenting what is possible. I'm not taking sides. I think you both need a long holiday.


EDIT: before anyone hassles me too much..I just noticed I missed a couple of pictures on the side menu


DOUBLE EDIT: fixed them and reduced the size.