Ok here is more info & pics
here is the HS6 SU setup
into turbo
and another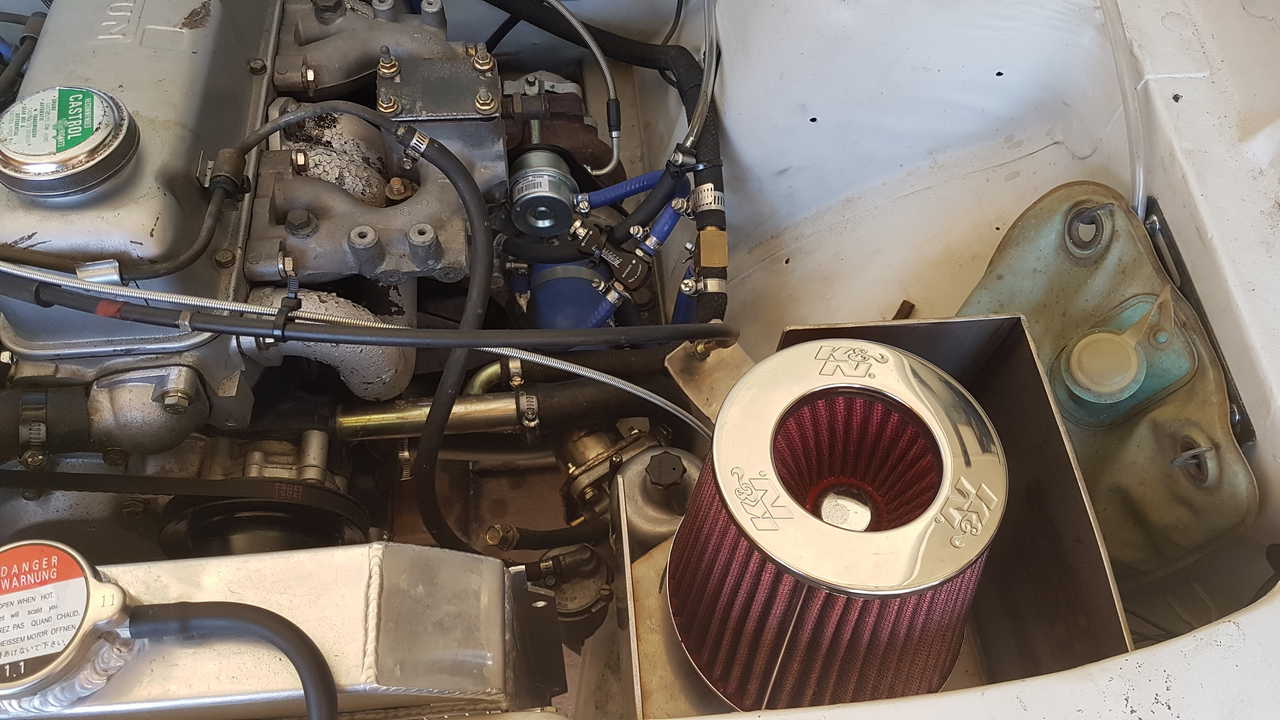 Turbo is a T25 Garrett KTT .48 AR front and rear
it comes on boost around 3000 rpm and is currently running wastegate pressure of 8psi as Im running the new motor in.
I have an A14 with turbo cam, pistons and rings. H89 head, turbo head gasket and arp studs with double valve springs
SU is a rebuild HS6 running BCA needle profile and the "turbo" spring from SU midel with standard SU oil also from SU midel.
Dizzy is recurved 12-26 degrees
I still have heaps to do but its running and driveable.