Quote:
I remember there was heaps more on the bypass wiring and l series install in the old one. Have the elec on printed from years ago but the l series stuff ??? Maybe it was in posts not tech- it should be in wiki.
There is no "old wiki" instead we've only ever had one. Five years ago we didn't have a wiki but had "tech section" which only four people could edit. It had a total of 20 articles, all written by davo1200 and danielblues. I added some more before Daniel added the wiki.
In looking into this, I found some interesting. Here's an example. Here is the old Coupe Dash article, which you could not edit. Neither could I.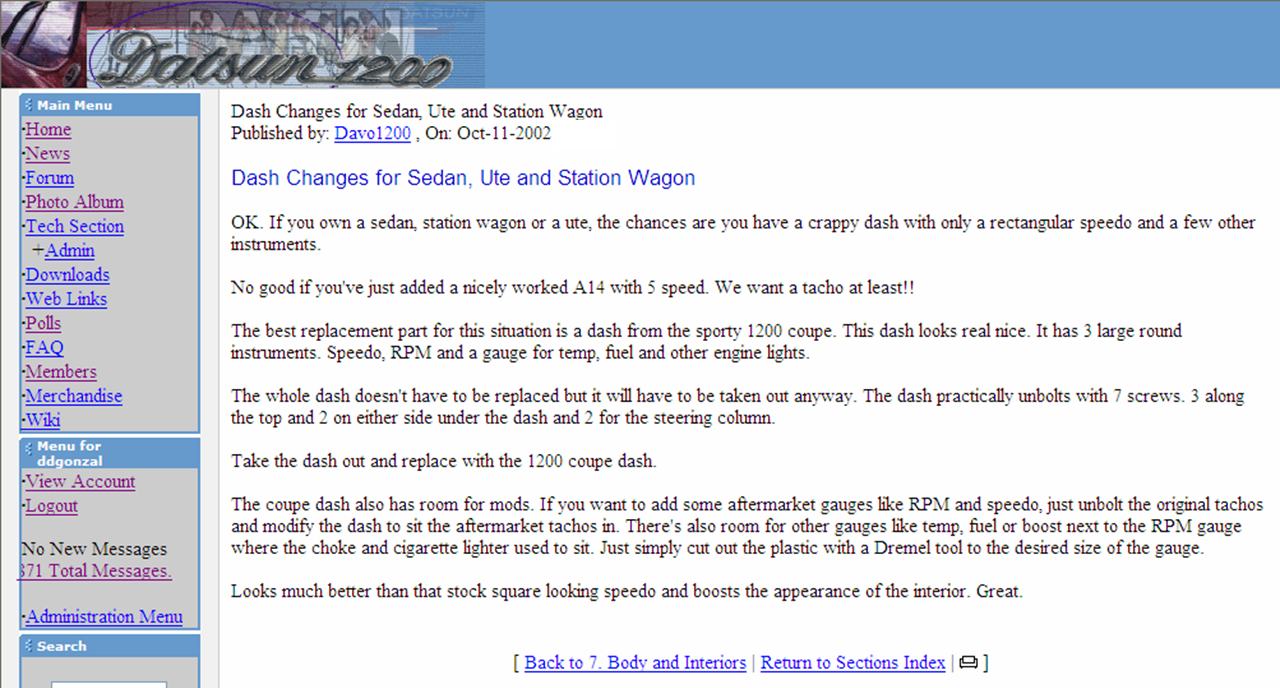 Compare it the the wiki article
Dash Changes
, which you can update anytime you wish.
We now have over
800 articles
in the club tech wiki, and many more people contributing. Far too many articles to list in a table of contents. Keep your searches simple and you'll find it all:
L-series swaps
wiring