After another 8 months in development hell, its finally time for some more Datto. Photo shows front guard replaced and work done on front.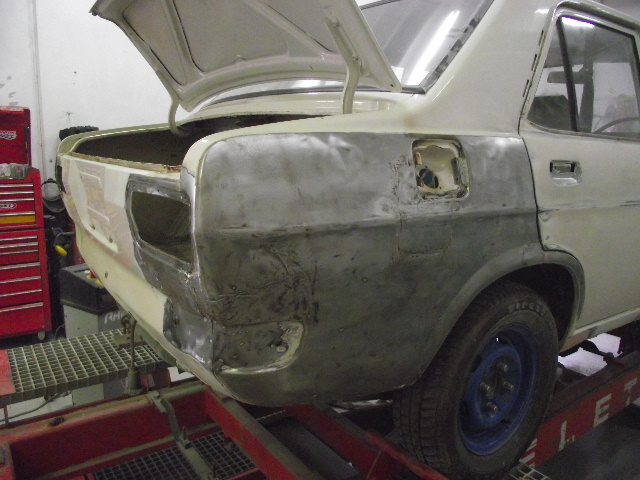 After many months trying to find a chop rear quarter, we finally gave up and had a go at repairing it from scratch. Here's the result. Still to do some shrinking. Also repaired some rust under the fuel filler and as usual on dattos, the runner.
Shot of the repair work from inside the boot.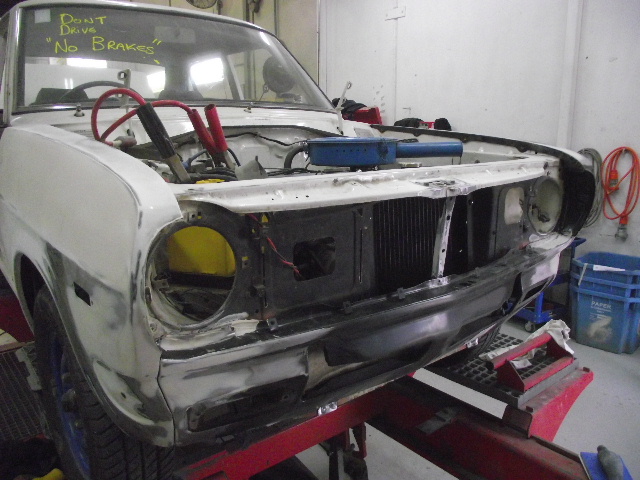 Yeah.. I know. No Brakes. Unfortunately last week the "newly rebuilt" brakes failed. Seems to be a problem with the "new" master cylinder, haven't had too much chance yet to investigate.
Despite the temptation to get an aftermarket drivers' door, we've persevered with the repair of the existing one (after hearing quite a few horror stories on Datsun1200.com regarding aftermarket doors).
More photos soon..
ZM