my daily driver is a 77 ( for the most part) b210.
Not anything special, stock 4 speed swapped out for a 63a dogleg.
I swapped over to a auto rear gears.
I had to find a rear bumper, it was bent up pretty bad so I cut the ends off. Need to tow a trailer every now and then so ugly hacked bumper is going to stay alittle while.
when I got it , the pin striping was all painted black and the sanded down.
After I cleaned it up I gave it a little white, and a couple decals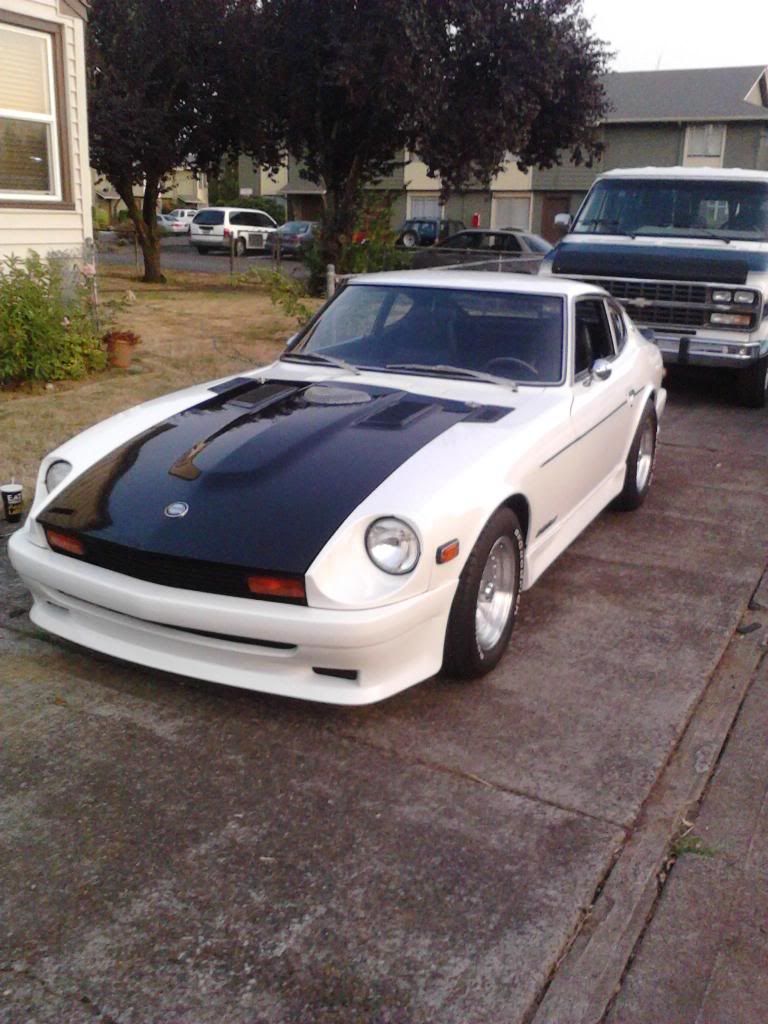 Me and my dad are working on a z together, blah blah v8 swap blah blah nothing new I know.
Like I stated before, I have refrenced this sight many times.
Pretty impressive guys!
Ive joined in hopes of shairing/learning some datsun knowledge.
My sunny is not up to par, it needs a head, and im running a early manual choke 1200 carb.
It hurt my mileage and doesnt react right, and its super gutless, that should go without saying.
Im ready to sacrafice a little mpg in search of some rwhp.
glad to be here .