yeah, I think I need Automobiles Anonymous or something!. I'm addicted to cars. I want them all, but don't have the money or room for that. Last year was my worst for that. Before then... well once upon a time, 2015 to be exact, I had a great GQ Safari (grey import Patrol) with the legendary TD42, factory PTO winch (PTO = driven off the gearbox) which I turbod with a DTS kit, lifted 2" with my own suspension setup that flexed to the bumpstops front and rear which is unheard of for Patrols - they're reknowned for poor front flex. I had this beast for 11yrs! That's my personal record.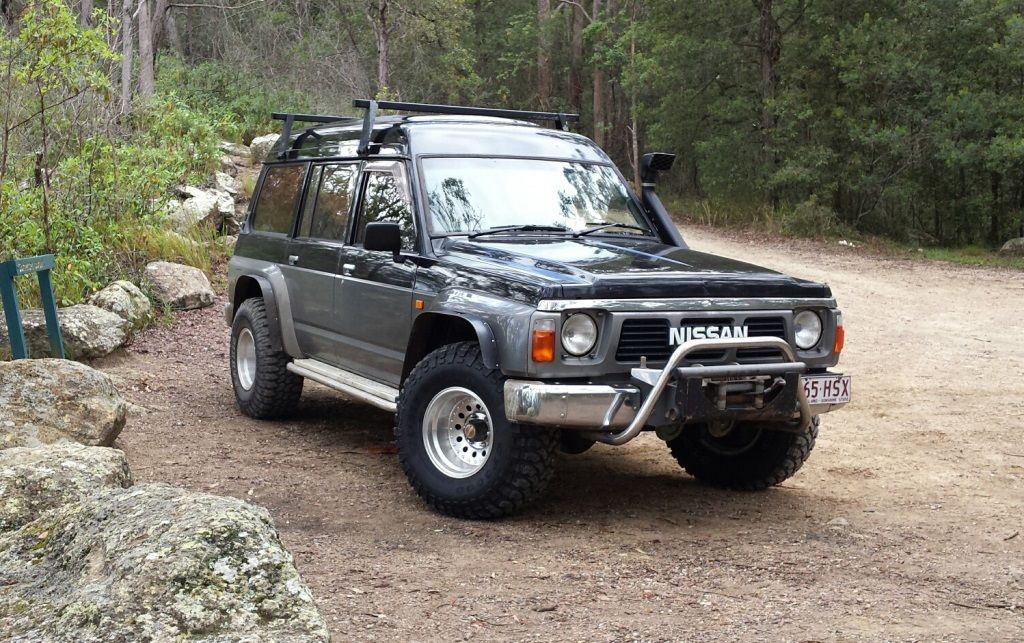 I also had my twin turbo Soarer for nearly 4 years at that stage. Great comfy car. Pleasure to drive to work or interstate on holidays, broke a record around Mt Cotton hilclimb, broke the 60sec barrier at Lakeside. Awesome!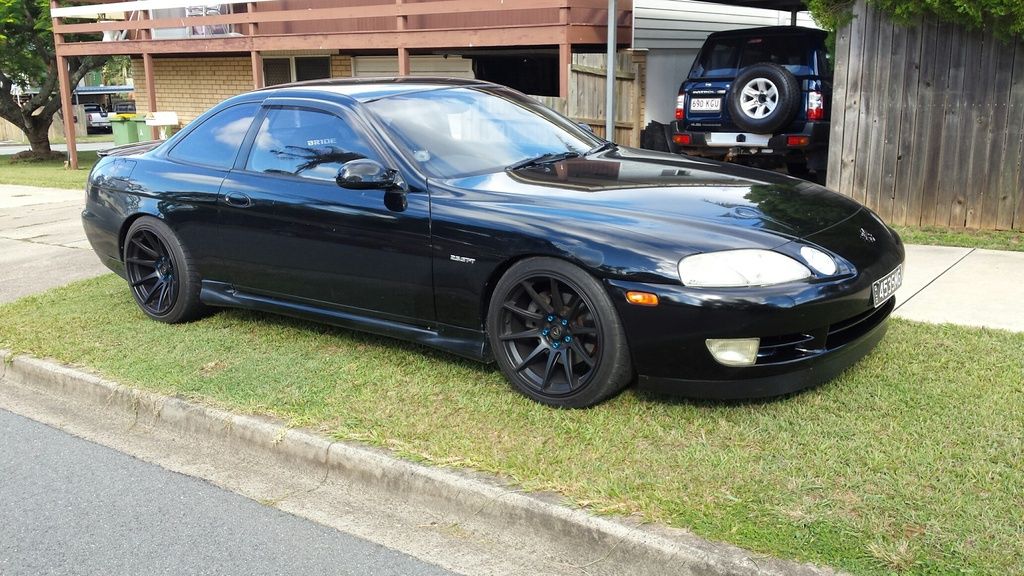 But the inner Datsun started to show through in the GQ with the dreaded roof rust. The one place I hadn't rust-proofed when I first got it. It had done plenty of beach camping so I can't really blame it. I first noticed a bubble in the roof gutters in 2012, but now it had spread to several locations. If you fix the rusted parts, the rest is just going to go in a year or two, so it was decision time - keep it until it really goes and is worth nothing or sell now and get something else. I figured after 11yrs it was time for a change. And this seems to be where the rot set in.... I'm a sucker for oddball cars and imports, and these quirky things always seemed like great camping rigs so I bought one...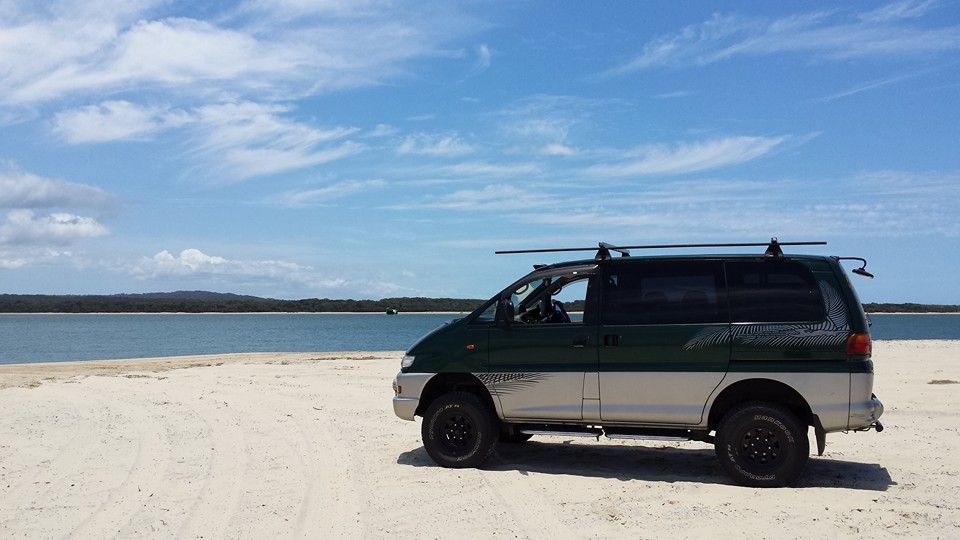 doesn't look it in that photo, but it was ridiculously high! You looked over the top of regular Patrols and Landcruisers sitting in this thing. Had a Dobinsons lift kit, plus 31" tyres (vs factory 28 or 29" tyres). 3.0 V6 petrol auto. It Was great on the beach and despite being petrol used less l/100km than my diesel TD42 turbo GQ! Plan was to keep this 3yrs and then upgrade to a newer GU Patrol. So that and the Soarer were what I started 2016 with. Then after a few months without my 2dr 120Y, I started wanting another Datsun...
January 2016. Bought this 720 King Cab. There's not many of these top of the line 720's around, especially in this condition. Cool car IMO. Figured this might satisfy my desire for a Datsun whil e being practical and not tempting me to race it or do an engine conversion or anything.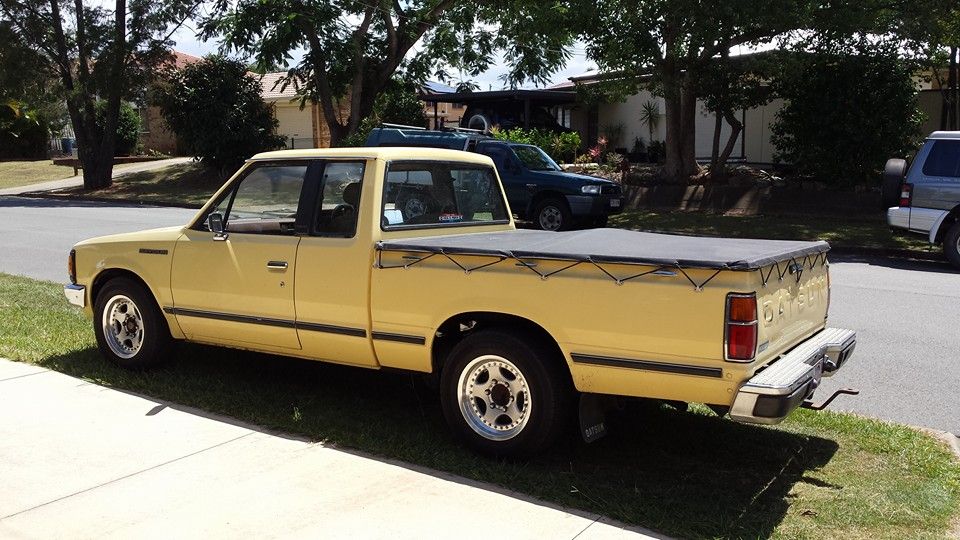 February: But all the 720 did was really make me want a cool little 120Y. I ended up doing a deal with Pete for my old 120Y coupe. Later bought a rear ended Stanza as parts car for the L16 conversion, lowered it and put the fat 13x7 Hotwires on.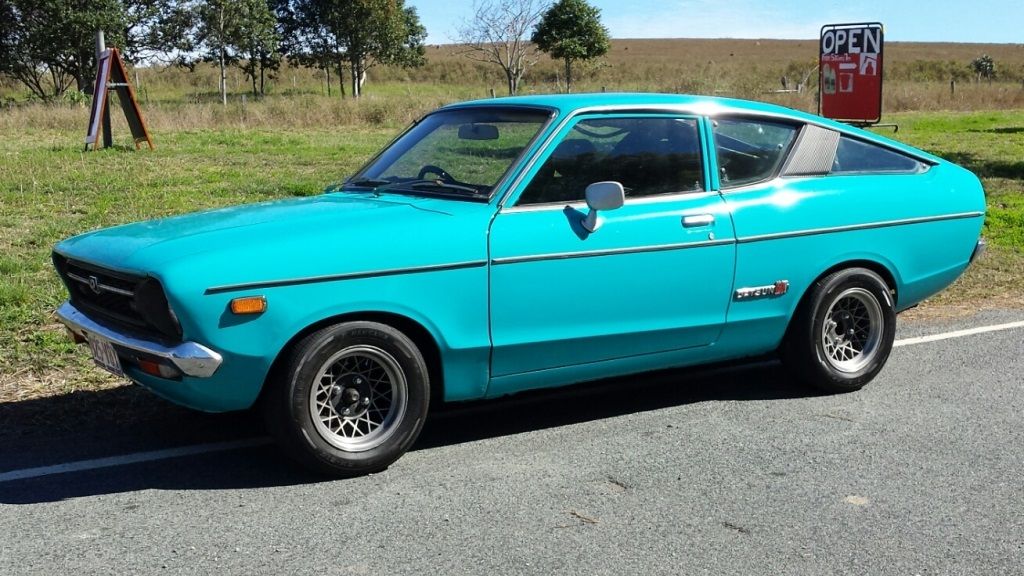 April. Impulse bought a SW20 MR2 with quad cam 3.0 V6 conversion. Just couldn't resist it! Always wanted an SW20 and the V6 swaps are very cool imo. I changed wheels to 17" Buddy Club P1, sorted out the ride heights and shock settings on the BC coilovers, fixed a couple of other handling issues, changed the front lip to the more aggressive version, put the Soarer's race seat in it and changed the horrible cheap vinyl flat bottomed D shaped wheel to a nice Momo. Was an awesome car. Crazy to have sold it really. It will be a future classic, and IMO the V6 screaming away behind you was better suited to the character of these things than either factory motor.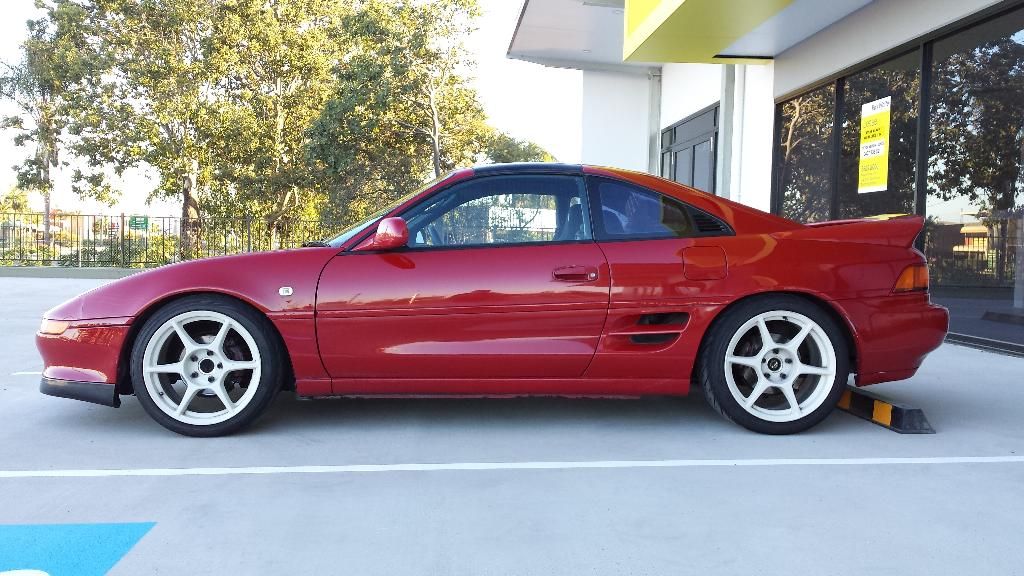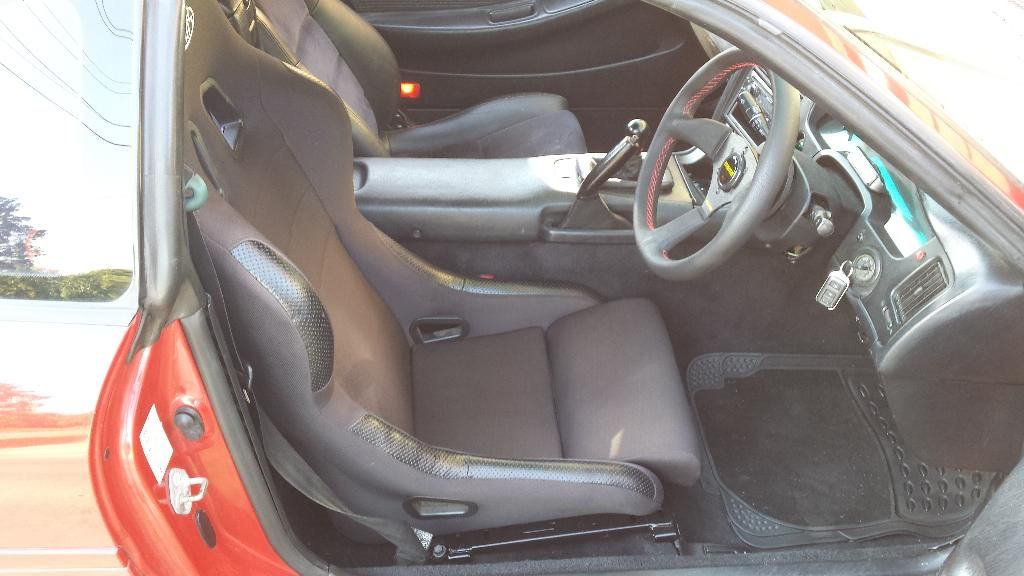 I now had 4 registered cars with those two, the long-term Soarer and the Delica 4WD. But the Delica was giving me the #OOPS#s with a few breakdowns. I was over it and decided to upgrade to that GU Patrol I wanted, but to afford that I'd have to sell at least 2 cars. Delica obviously, and the next one was a tough choice. I'd owned the Soarer for 4yrs and love it. It's a great comfy road car, and pretty damn fast around racetracks. The twin turbo grunt is hard to give up too. And I have an extra soft spot for it for breaking a class record at Mt Cotton.
So that left the 120y coupe or V6 MR2. I didn't want to get rid of either, but something had to go. The V6 MR2 - air conditioned, handles insanely well and is incredibly fun to drive, and sounds crazy with the revvy V6 right behind you. Good at everything daily driving to work in air conditioned comfort, to being surprisingly fast at track days. Whereas the 120Y wasn't getting used at all other than the occasional weekend drive just to keep it running really. So it got sold, then I set about searching for a GU Patrol...
July. Long story short, while searching for GU Patrols I somehow got distracted by this MK L28 shorty, mainly because my first 4WD was an MQ Patrol so I have a real soft spot for them, and this one was in amazing condition as far as rust goes, plus it had a VGC reco L28. I thought this might satisfy both my desire for a 4wd and Datsuns at once! And it was dirt cheap. So I bought it, replaced every suspension bush, shocks, swivel hub bearings, wheel bearings etc, and fixed the carb. Lifted it 4", deleted front swaybar and modified the springs to flex much better, whacked new 33x12.5" muddies on it and I loved it to bits. L28 with extractors and exhaust sounded awesome. It was great fun off-road with the short wheelbase and basic, lighweight, oldschool feel. Surprised everyone how capable it was offroad too, including me! It was unreal. Even had air con, sort of...
Unforunately my back didn't love it as much as the rest of me, and it sent me to the chiropractor. I'd still have that car otherwise, but my 43yo back said it had to go. This time, there was no other option. I was deadset on that GU Patrol I should have bought when I sold the GQ... Again one other car had to go. Soarer won again for the same reasons. I love the thing to pieces, and it's twin turbo grunt is just infectious. MR2 sold the day I advertised it.
December, I bought this beauty...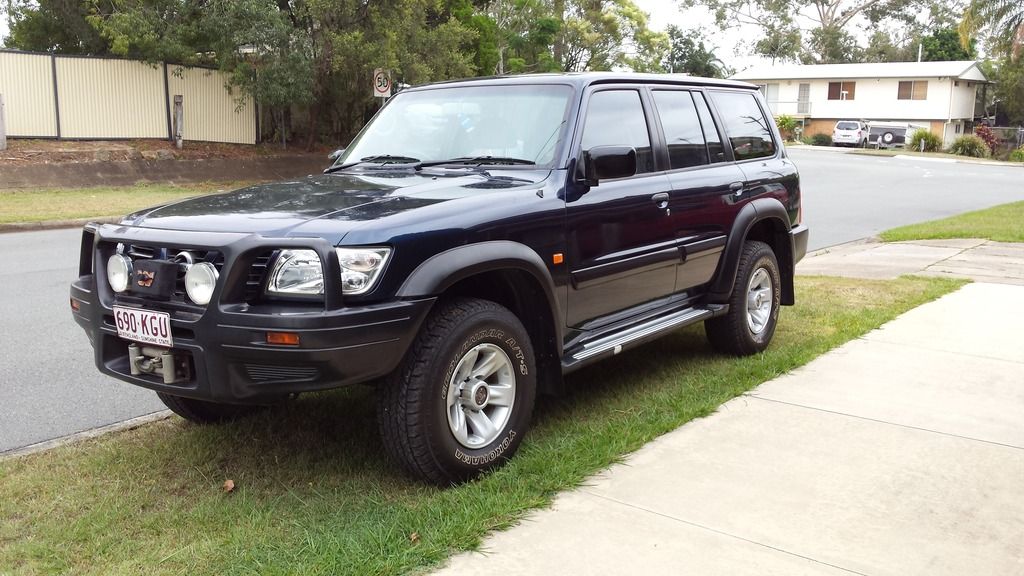 I'd had plenty of time to think what version to get and decided the 4.8 Petrol was the go. Huge DOHC 24v straight six. Relatively cheap because everyone faps over the TD42s and thinks the petrols are too thirsty. Very reliable - if you get one that hasn't had gas. Good grunt with 185kw and 420Nm. They were class leading for power in their day, even more power and torque than the equivalent V8 Landcruisers back then! 5spd auto. I found a good one at a wholesaler with full history and well below market price because it needed a dent fixed, and i convinced them it had a blown head gasket! haha I'll be surprised if this one doesn't stay with me as long as the old GQ did. It only uses the same l/100km on the highway as that old diesel GQ, but is a fair bit thirstier around town. No problem, I have other cars for that.
A few weeks ago I found another car too cheap to resist.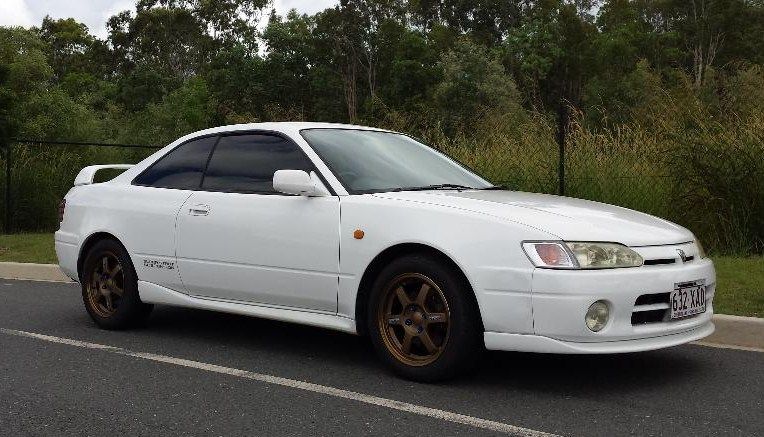 rare as rocking horse #OOPS# (in Aus anyway) AE111 Levin BZR, facelift/kouki model with the last ever production version of the legendary 4AGE, the blacktop 20v. Quad 47mm throttle bodies, lightweight internals and flywheel from factory, 11.0:1CR, 122kw @ 7800rpm, 6spd manual (which was big deal for a 4cyl in 1998), Torsen LSD, Superstrut suspension etc. All I've done is throw a set of TE37s on it, changed the timing belt and radiator which had the 'brown-death'. I'll probably flip this for a small profit in a few months unless it grows on me - which it's starting to... The soarer and the Patrol aren't going anywhere.
I am trying to get the Blue 120Y coupe back, but kids these days are weird. He only wants swaps, not cash. I tried to explain to him that if he swaps it for cash, he can then swap that cash for anything else of his choice, but that only seemed to piss him off. I must be getting old and grumpy or something lol
So there's my life story. Well, the last 18months anyway. I had plenty of time to type it on Valentine's day, because obviously I don't have a wife or girlfriend with a car habit like this lol But overall I've come out ahead, so this car addiction (hobby?) isn't really costing me anything. But yeah I've sold a few Dattos I regret but look at it this way, there's now 2 more cool modified L series 120Ys, a very good 720 King Cab, and an MK shorty out there being enjoyed by other enthusiasts who would never have built them themselves. I might even have converted a couple of new Datto freaks, so it's not exactly a waste.
If I could, I'd still have them all. Apart from the Delica, that was a POS.
That's got to be my longest post ever, anywhere! Probably TLDR for everyone lol