Ok so did a day down at heathcote drags ran a 13.18 1/4 with a few problems.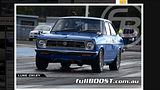 I'm off again this weekend to try again after a few small changes to see how I go!
I have also bought a few upgrades that some will be fitted now and some later!
I have a full adjustable front end going in now!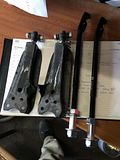 Other upgrades coming soon
H190 locker with disk over drum rear end and caltrac's
Rb20det gearbox with ca20 bellhousing
Wish list in a while to come
6boost manifold
Smoothed plenum
Gtx2860