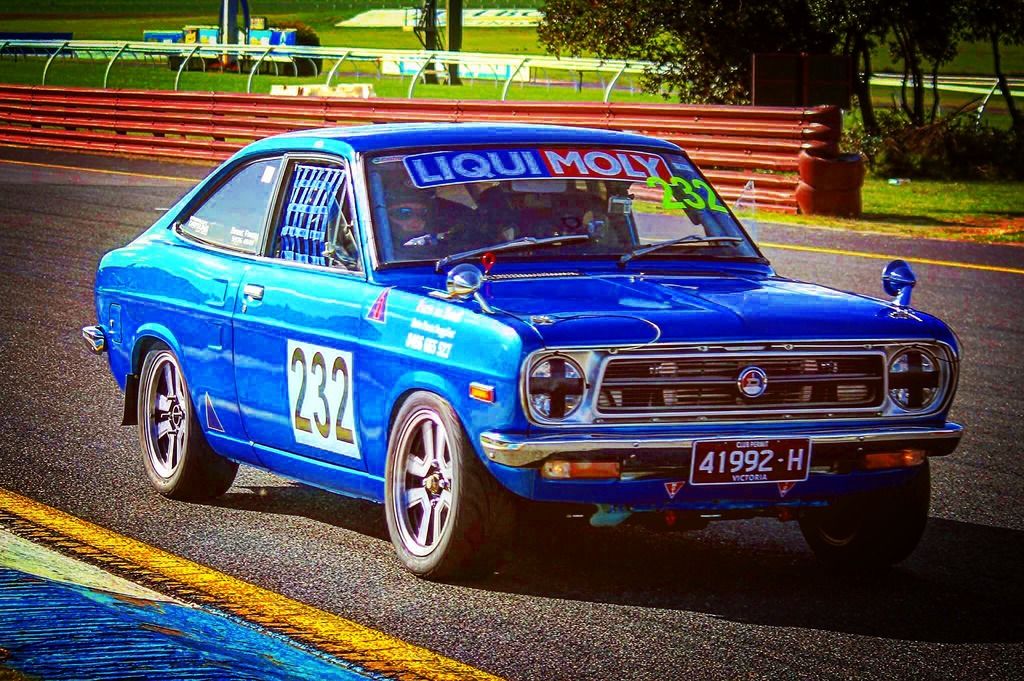 Fs 1200 coupe track car.
My 1200 coupe. Is on club rego here was built as a toy car with track/drag days in mind.
8pt cams spec cage, ca18det on e85 215rwkw on 19.1psi, 1200cc injectors, gt2860rs with .64 rear housing, arp studs, cometic gaskets, yellow jacket coil, run by a haltech ps1000 ecu and iq3 data dash.
Custom spring button clutch, fresh stumpy 5 speed, thick wall 2.5" tailshaft, shortened fully built r31 lsd diff, caltracks, dimpled rotors, adr approved braided lines with adjustable bias, front brakes are rx7s4 turbo 4 spots with fully adjustable Coilovers and shocks, billet cambertops , 286mm rotors, red stuff pads, adr braided lines, 7/8ths master no booster.
Under dash hydro clutch setup, full race seats, drivers seat is carbon Kevlar light as, all door cards are for retardant material, custom dash and console as pictured. 2 fire extinguisher mounted in front of seats.
Fuel system is intank walbro 416 pump with custom swirl intank setup.
Car is stitch welded, upgraded h4 headlights, clear lenses in tail light bar brakes.
Full 3" mandrel exhaust. Catch cams for all breathers.
Runs 15x6 wheels with federal 595's up front and Micky Thompson et streets rear.
Heaps more I've no doubt forgotten.
Always serviced every few times it's driven.
Painted in voodoo blue body is ok but if fussy needs a good clean up
Have 6 sets of spare guards, 3 bonnets, x2 sets of doors, boot lid, heaps of spare Ca parts and upgrades as well as stock 1200 stuff.
Chasing 22k obo or can do cheaper without spares