I think it's very good value! I got more for both my previous couple of 120Ys, and Graeme's green one is faster than my turbo L20 120Y was. If it wasn't all the way over in Tasmania, I'd have it myself by now rather than posting it up here for everyone to see lol
It's a very good starting point if you want to do track days and hillclimbs and stuff like that. just hop in and drive it. If you want to go circuit racing in a particular class, you might need to change little things here and there to make sure it fits the rules. If you want a road going track car, you'll have to re-fit some of the stuff that's been removed/changed to make it lighter. But that's going to be alot easier, cheaper and less work than building something like this yourself.
Graeme used to live up here in Brisbane and was a long time competitor at hillclimbs and stuff in both this and his wild shortened P76. Not many photos about as back then digital cameras were expensive and the www was a very different place!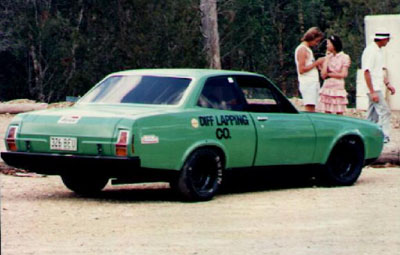 Always wondered where he dissapeared to...