Well, after much searching, I have finally come across the perfect basis for my next Datsun project. With The help of our resident B10 hoarder Chris, I drove out to Shepperton today and came home with this little beauty.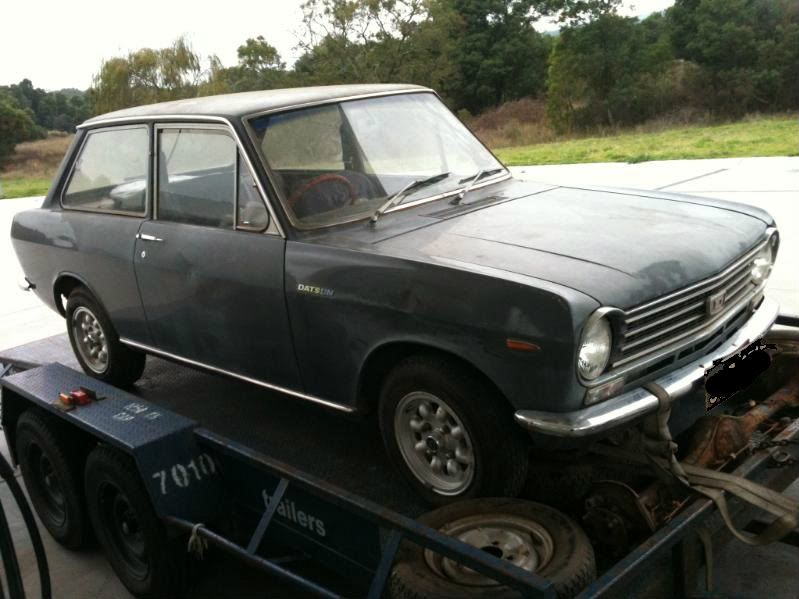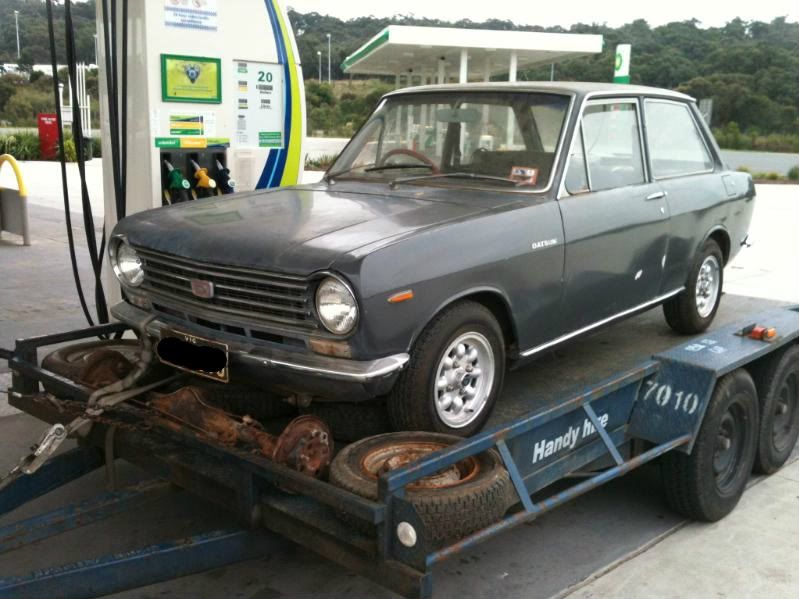 And here she is nestled into the carport after her long trip to her new home.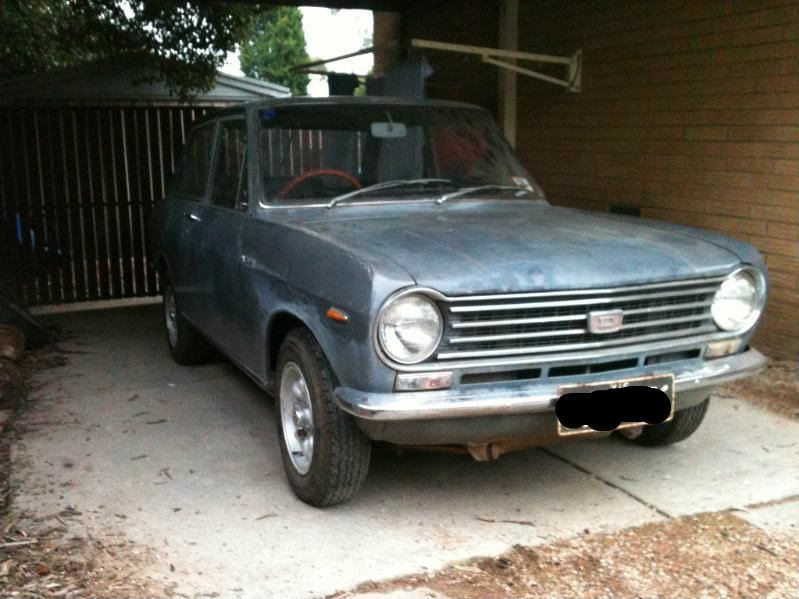 And finally, the super awesome rear windscreen sticker.