I've long heard that steering boxes can't be rebuilt except by specialists.
But sometimes they can be repaired.
If the shaft bearings are worn, they can be replaced. I think the one on the end can even be replaced without undoing the troublesome Ball Nut with its 22 ball bearings.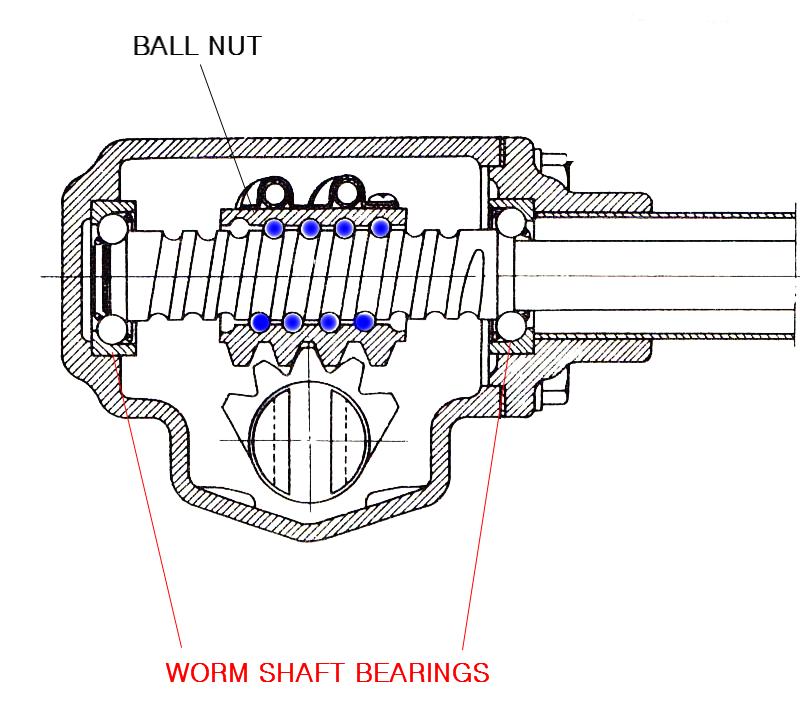 And if you are not changing the worm or the sector, the clearances should still be OK. Just fit the bearing, check the end-play adjust shims if needed and you are back in business.
48025-18000 BEARING-WORM (2)
Has anyone done this repair? Any hints or tips? Sure it won't make the box like new, but might make it better than completely worn out.