Quote:
why the nismo calipers can fit under 13s and the rx7 ones can't seem odd.
Nissan 4-pot calipers are more compact.
The RX7 4-pot calipers have a huge mount, so the pistons are high above the mounting ears.
Nismo MK63 calipers mount low
Nissan R32 are similar but mount a litter higher (intended for larger 280 mm discs)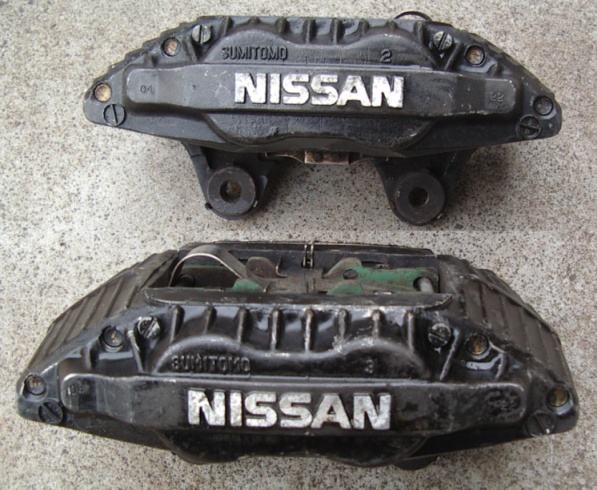 These come in two versions )1 for 26 mm thick R32 rotor, and 2) for 30 mm thick R32 rotor. Brake pad spacers can be used with thinner rotors.
Hilux 4-pots are even more compact, so will fit with small rotors.