say what?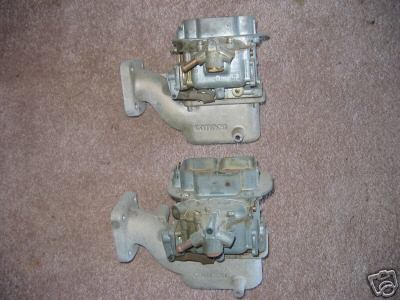 These bolt to the twin-Hitachi manifold, and give you 4 individual throttle barrels instead of the stock 2 barrels of the SU-type setup
Twin DGV Setup For 240Z
Could these could bolt to 1200's twin-Hitachi manifold? You might have to move the struts outboard to make room for them, but wouldn't this increase camber?
picture search
video:
twin Weber DGV 32/36 on 260Z