1934: After producing three Datsun models, Aikawa separated the expanded automobile parts division of Tobata Casting and incorporated it as a new subsidiary, which he named 日産自動車 (Nissan Motor). See History.
1984: Nissan celebrates its 50th Anniversary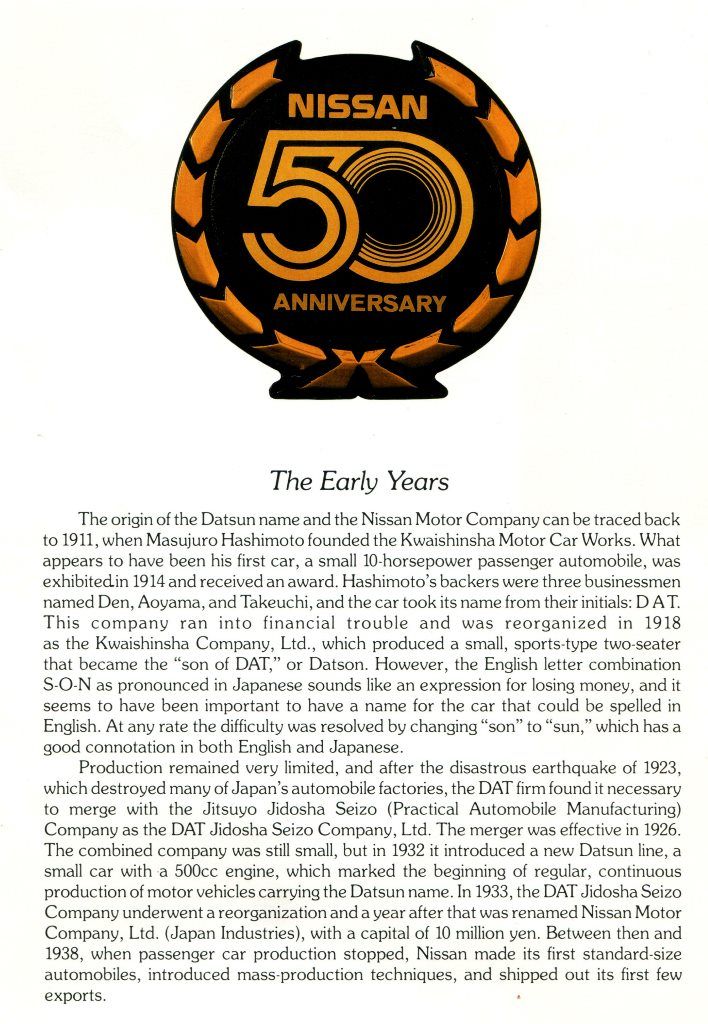 300ZX
Special 50th Anniversary 300ZX from Nissan Motor Co. in U.S.A.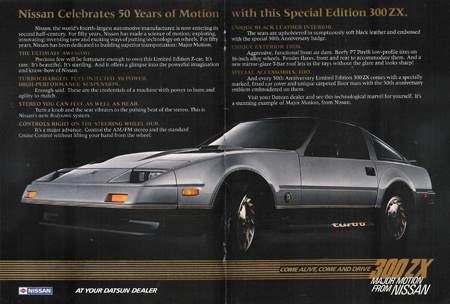 Bluebird
Australia Nissan Bluebird 910 GX - 1984 50th anniversary edition (500 produced). L20B engine with 5-speed manual gearbox. w Japan CA18ET
Nissan Bluebird 1983 SSS Hardtop 50th anniversary edition

My 1985 Nissan 1200 ute
25 May 2009 The Telegraph had a nice article on a '50th'-badge ute.
See Main Article: Small but perfectly formed

¤