The Datsun B-210 Honey Bee was a special low-cost model offered in the United States. It was the low-spec Standard model with no options, but could be had with a special stripe and Bee decal. Its goal was to sell to a young, first time buyer who could not afford a regular B210. Honey Bee was only available as a 2-dr sedan.
Overview
It was a sweet machine, and a honey of a deal. The Honey Bee debuted in 1975 at the half year as the 41 mpg Honey Bee with A14 engine and 4-Speed. This was the same economy figure that other 1975 Datsuns achieved.
All Datsuns save. Honey Bee saves the most.
V I D E O
Honey Bee history & review (click to view)
The Honey Bee was a Nissan USA national sales program. Although the tape stripe kits could be purchased from a Nissan dealer, Honey Bees were not dealer special cars. Reportedly, the stripes were applied to Standard 2-dr Sedans as they arrived in the country and the VINs recorded. So if you see any coupes (hatchbacks), blue or red cars, or 5-speed cars with Honey Bee stripes, it isn't a real Honey Bee, but it only means the tape stripe kit has been fitted.
B210 Standard
* All vinyl interior (no carpet)
* Dog-dish hubcap
* 4-speed only (no auto)
* Side stripe
* Bee decal behind front wheel

Brown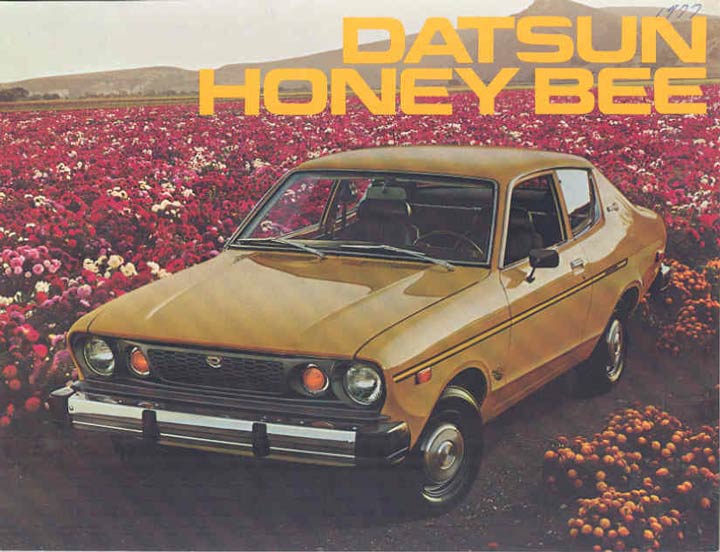 Album click to view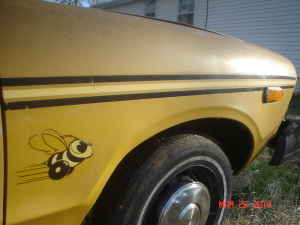 Upload click to view
Highest Fuel Economy available in USA in 1976: 41 mpg highway, 29 mpg city
The Standard B210 was rushed into sale in May 1975 (prior to this, only DX and GX models were available) as a low-cost sale leader. Then a couple of months later the Honey Bee debuted as a US-only special dealer model.
Brochures
1976 Brown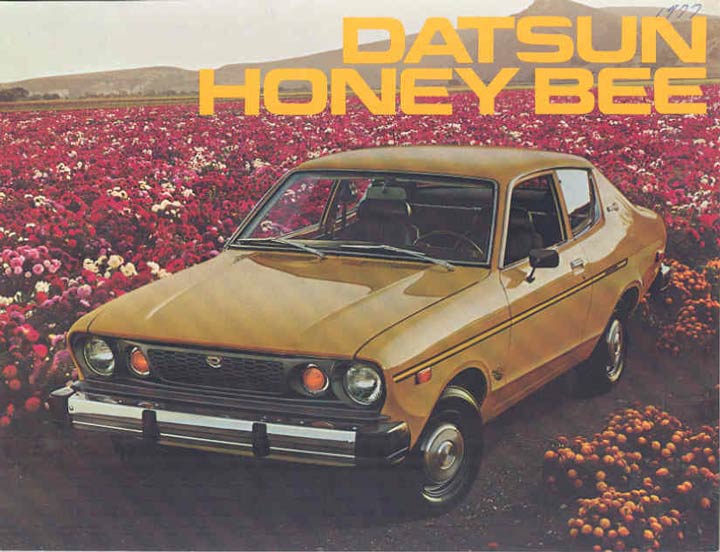 Album click to view
Album click to view
Details
The Honey Bee was based on the low-cost Standard (stripper, poverty pack) model. Standard models have an 'S' suffix in the model number. The Honey Bee was a Nissan Motor Co. in USA national offering. The decals were applied at port of entry, and VIN numbers recorded by Nissan and dealers. The VIN alone is nothing special, they are the same as STD model 2-dr sedan.
Engine Compartment ID Plate

This is the difference, among other deletions, this equipment is not fitted:
No Wheel covers (dogdish caps fitted)
No "honeycomb" wheel covers
No Spare tire cover
No Trunk mat
No Cigarette lighter (blind plug fitted)
No Speedometer trip meter
No Rear window defogger switch (blind plug fitted)

1976 Honey Bee has the defogger

No Carpet (only Mat)

California models included carpet

No Arm rest (pull handle is fitted)
No Door trim moulding
No Rear side moulding
No Rear seat ashtray
No Wiper blade high-speed fin (uses basic type from 620 truck)
No Door lamp switch for assistant side
No Console box
No Non-glare glass
No Chrome moulding for windshield
No Chrome moulding for rear window
Changed Equipment:
Blackwall tires now fitted (instead of whitewalls)
Trunk finisher: hardboard instead of laminated
Front seat is folding only, instead of reclining + forward-folding
Interior Trim: Black or Beige only (Deluxe has Black, Blue or Brown)
Floor trim: Black only (Black or Brown in California)
And the good part:
10 pounds lighter than Deluxe model 2-dr sedan
Colors
Honey Bee was available in light Yellow, White and Brown.
216 White
Brown 
019 Light Yellow


For the 1977 model year, new color "Sunshine Yellow", exclusive to the Honey Bee, was offered. It come with:
019 Sunshine Yellow

Seat & Door: Black
Headliner: Beige
Carpet: Black (not offered)
Ads
975 advertisement

"Daily Review" Hayward, CA July 24, 1975 page 33, 35

The Argus, Fremont, CA 25 July 1975

The Albuquerque Tribune, July 25, 1975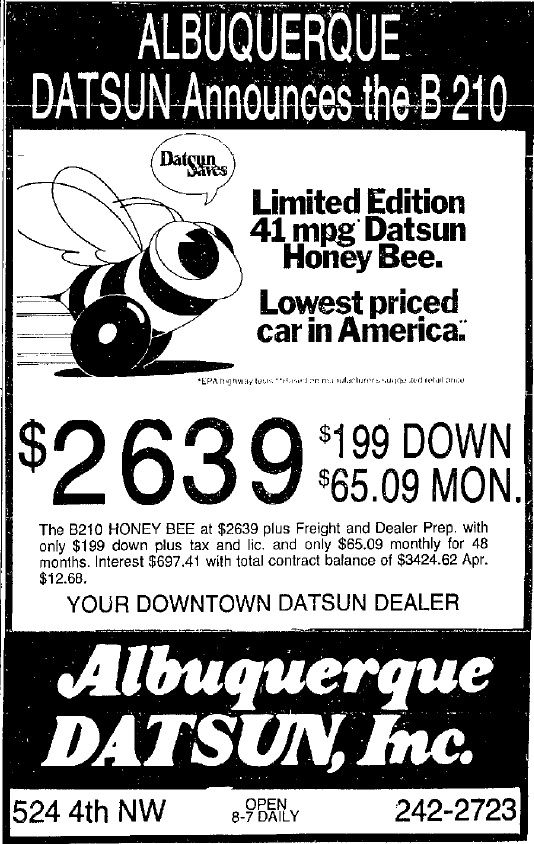 $2639 Lowest priced car in America
Stripes
There are three styles of Datsun Honey Bee stripes.
Brown: Racer Bee below a straight stripe


Yellow: Racer Bee above a tapered stripe


White: Flying Bee above a tapered stripe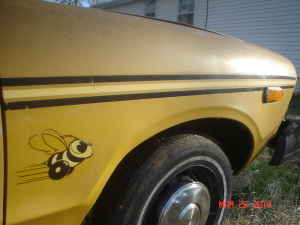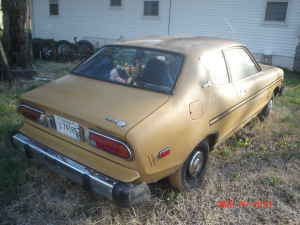 The stripe was positioned along the belt line from the front of the car back to the rear wheel center line.

Racer Bee on front fender, BELOW stripe, behind tire
'Honey Bee' (in ALL CAPS) inside stripe at rear
The tapered type of strip was between the wheel wells, thinner at front and wider at back.

Racer Bee on front fender, above stripe
'Honey Bee' (in see-through script) inside stripe at rear
Yellow Flying Bee on front fender, above stripe
'Honey Bee' (in Yellow script) inside stripe at rear
For white cars, the bee is Yellow and so is the script 'Honey Bee'
Nissan Part Numbers
STRIPE KITS
99990-00276 STRIPE-B210 HB [Black/Yellow] NLA
99990-00277 STRIPE-B210 HB [straight stripes w/Racer Bee] NLA
99990-00278 STRIPE-B210 HB [Black] $29 USD

Flying Bee

Racer Bee

Super Bee
The Super Bee was a special edition Dodge automobile. Even though a few Datsun bees have been fitted with Super Bee decals, do not confuse it with the real Datsun Honey Bee.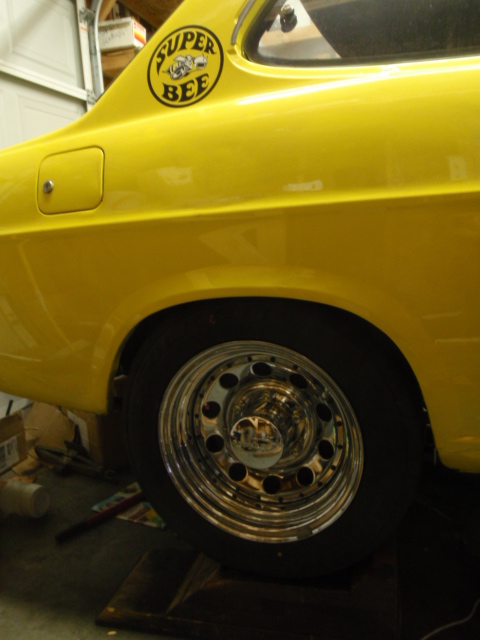 Album click to view
Honey Bee Z
HoneyBee Z, Ratsun Edition by FischArt
Two-tone paint scheme: Light Olive/Gunmetal Gray
Cowl-type Hood Scoop
JDM B210 Fender Mirrors
JDM B210 bumpers with Euro turn signal lenses
Fog lights on bumper
Classic front air spoiler (air dam)
Classic ducktail rear spoiler
Hood pins
Bolt on over-fender flares
Aero rocker panels
Watanabe wheels with light-olive centers and polished rim
Front fender slit louvers
Gigantic Racer Bee on rear fender, integrated with rear wheel
Monster Garage
In November 2004, a Monster Garage episode showed a "1975 Honey Bee" being transformed into drift car. They fitted a Nissan 350Z engine to it and painted it with killer bee stripes.
Some time after the show ended it was auctioned and sold for $6600 USD.
Jesse James
Jesse James sells his Honey Bee on eBay
As of January 2014, the B210 is again on eBay reportedly still registered to Jesse James.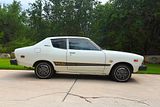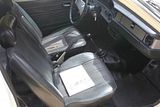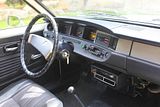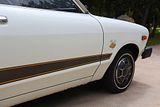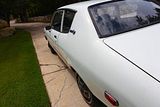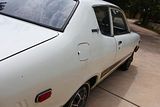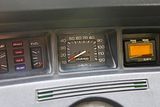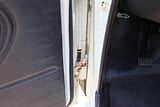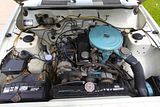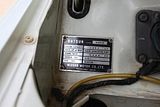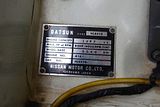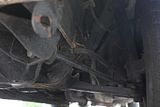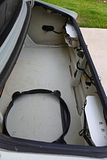 Features
See DESIGNER LOOKING FOR HONEYBEE B-210
JNC got the Honey Bee ...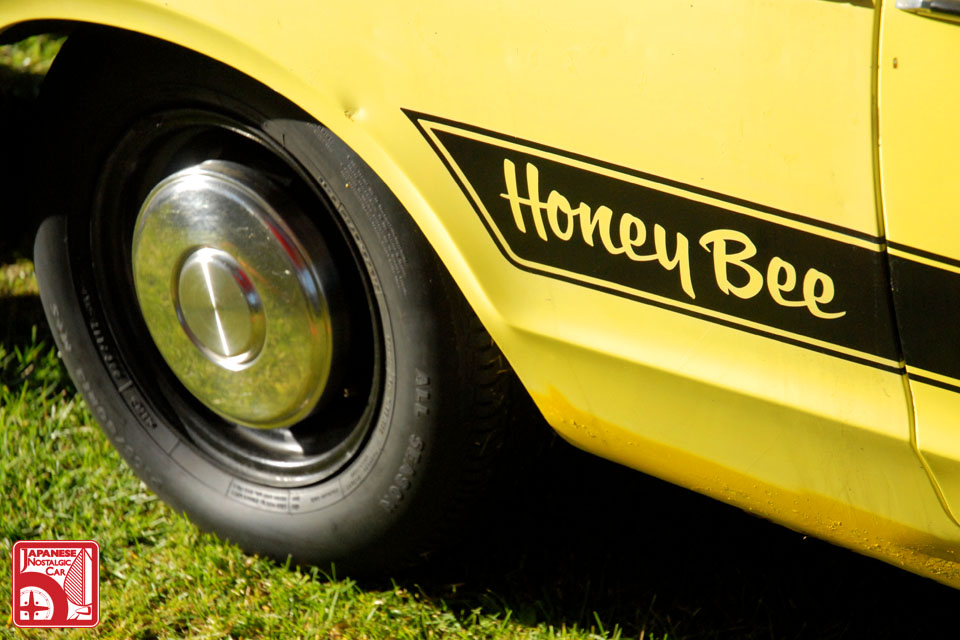 Old Parked Cars parked a Honey Bee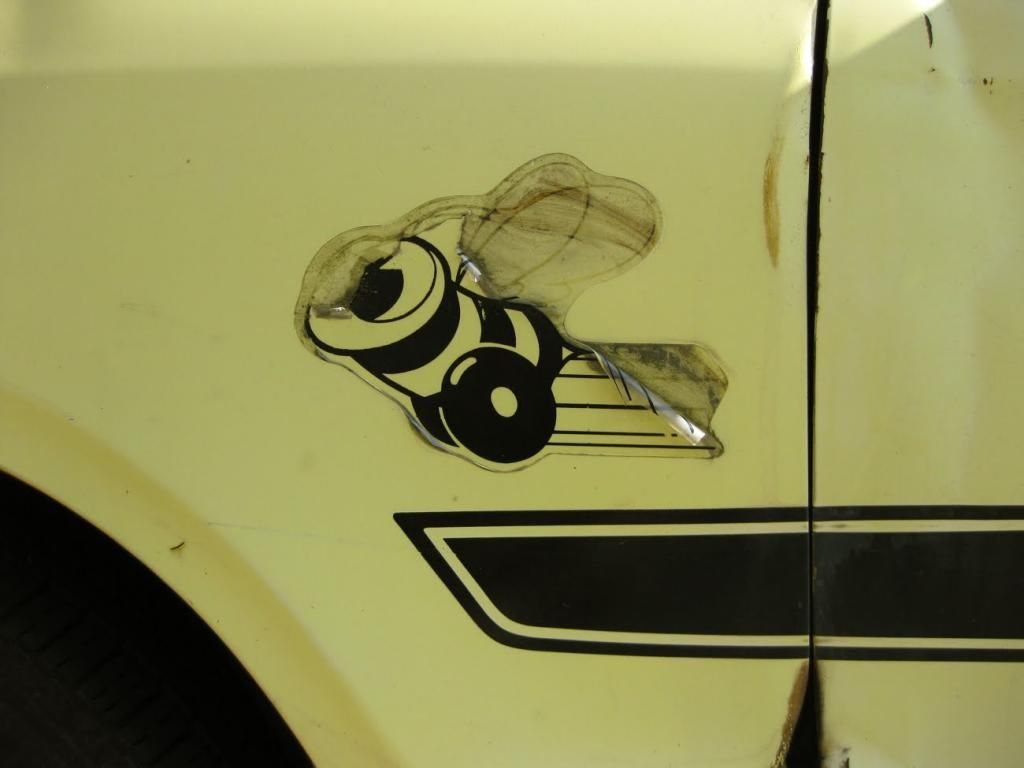 Photo Index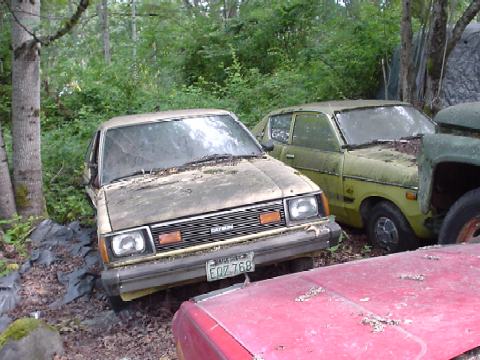 Album click to view
1978

Non-original blue paint

Post click for topic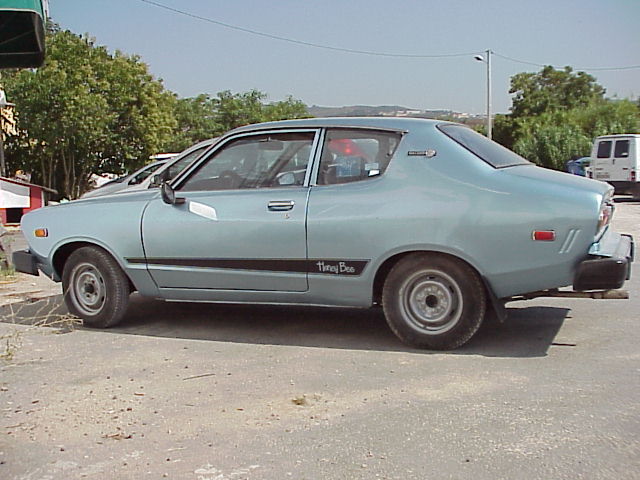 Post click for topic
¤