If your engine Crossmember is damaged, or you wish to swap it for earlier or later engine installation, it is easy to do.
Overview
Put car on jackstands
If the engine is installed, unbolt motor mounts and support engine from above
Unbolt inner bolts of LCAs
Unbolt crossmember from chassis
Installation is reversal of steps above
early 1200 crossmember (1970-1973) vs. late 1200 crossmember (1974-1994)

Album click to view
Mildman
In this own words:
Before I could begin installing the engine into the 1200 engine bay I want to change over the crossmember. I had a standard 1200 coupe crossmember that has each tower the same length. To fit an A14/15 onto this crossmember requires some modification. I got lazy and bought a crossmember from a post 1974 1200 ute which mounts up to the later A12 with the dizzy in the middle. This is the same configuration as the A14,15. I talked a bit about this crossmember in the last A14 prep pages too.
So change over crossmember. Jack it up put it on jack stands and loosen off lower control arms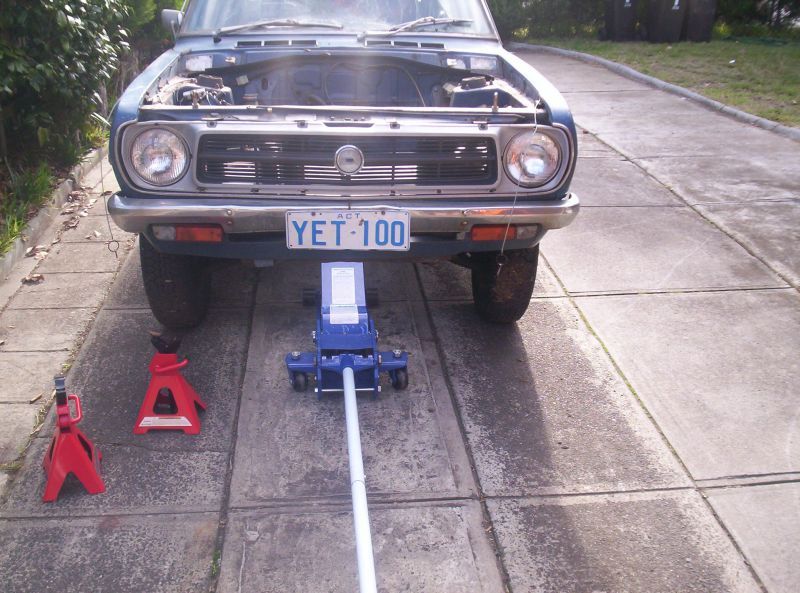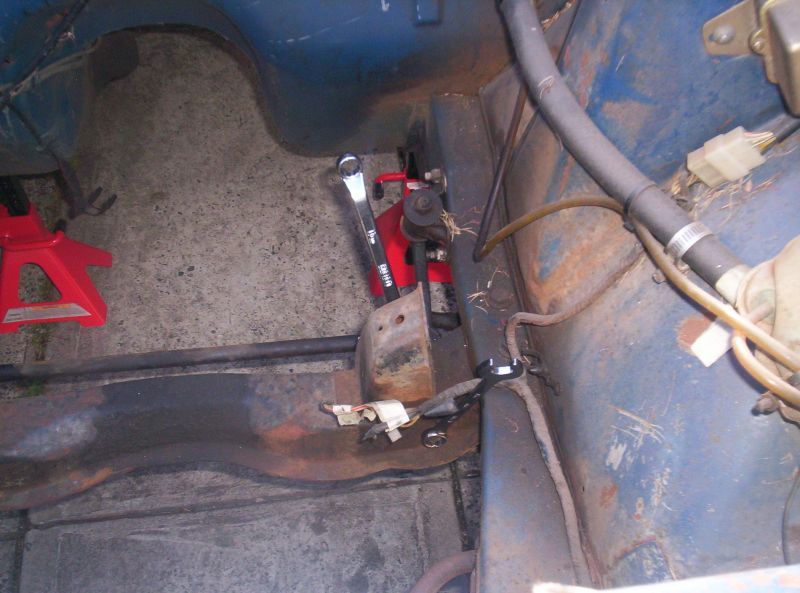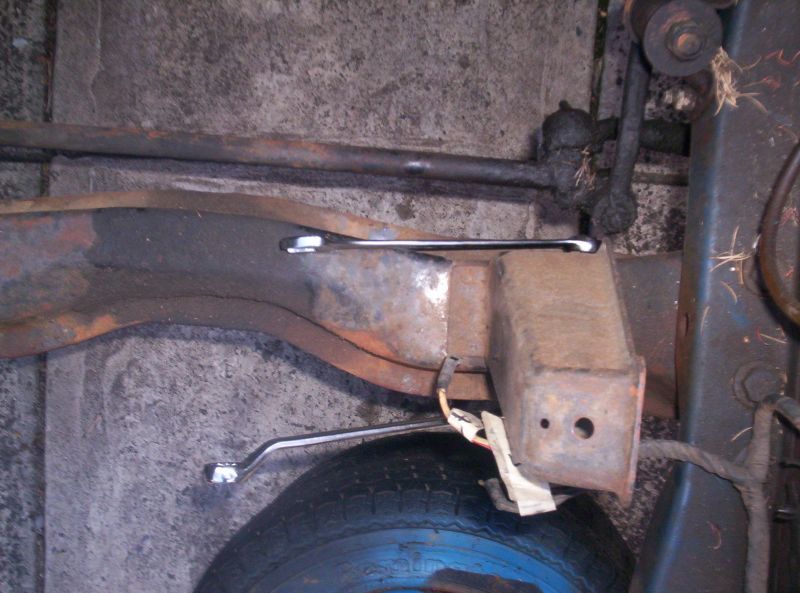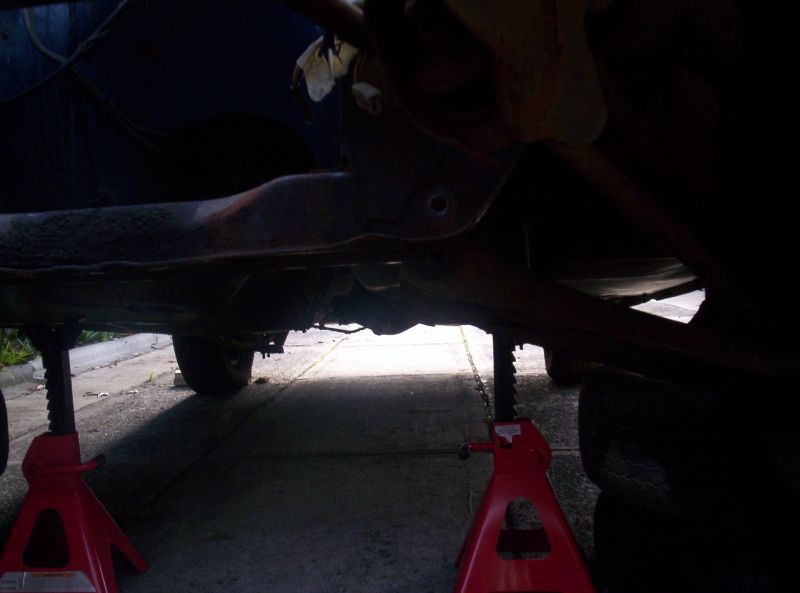 Then undo the four bolts holding in the crossmember and pull it out!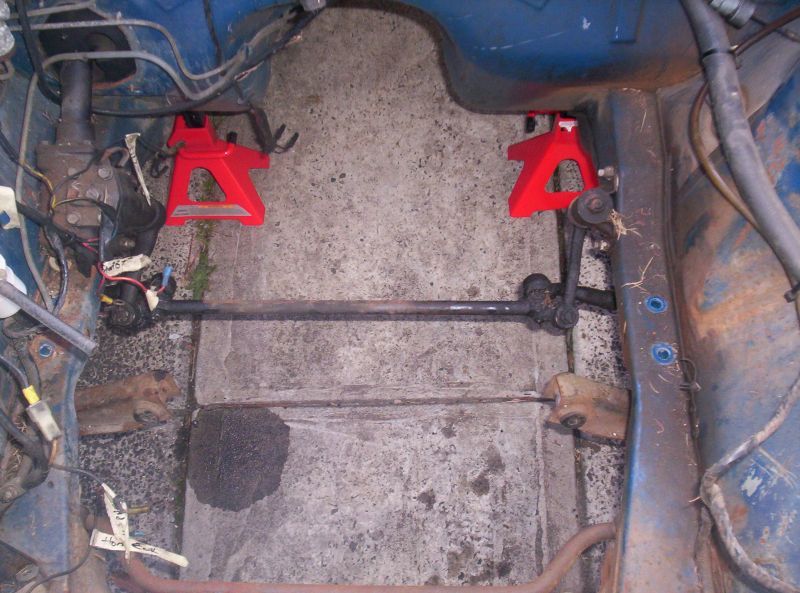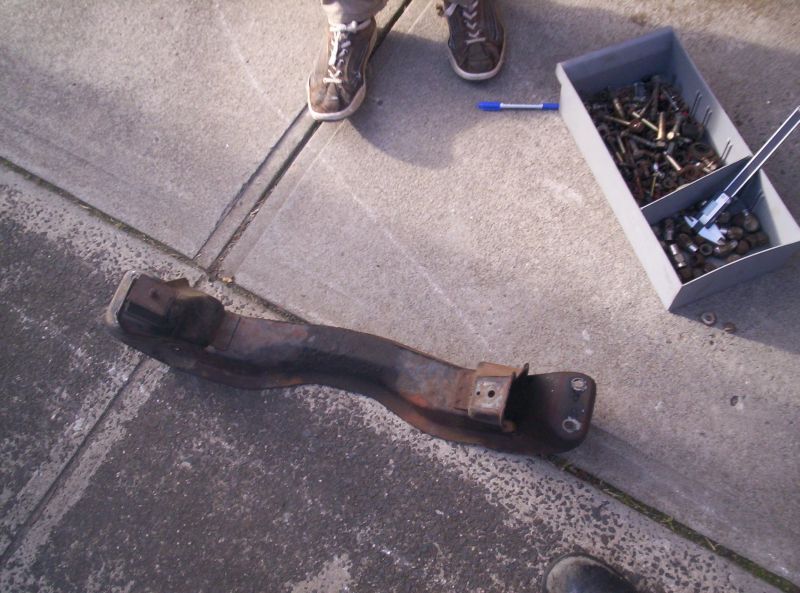 Now bolt up the new one in reverse - 4 chassis bolts first then the LCAs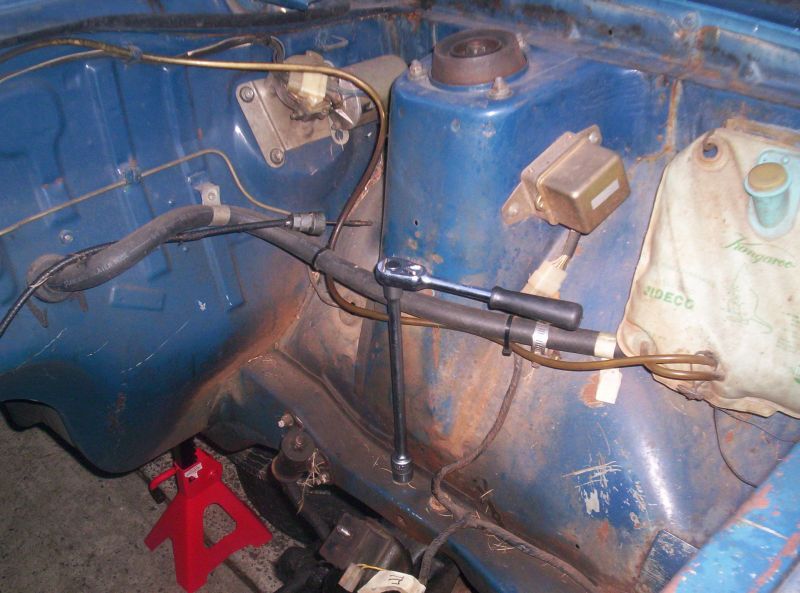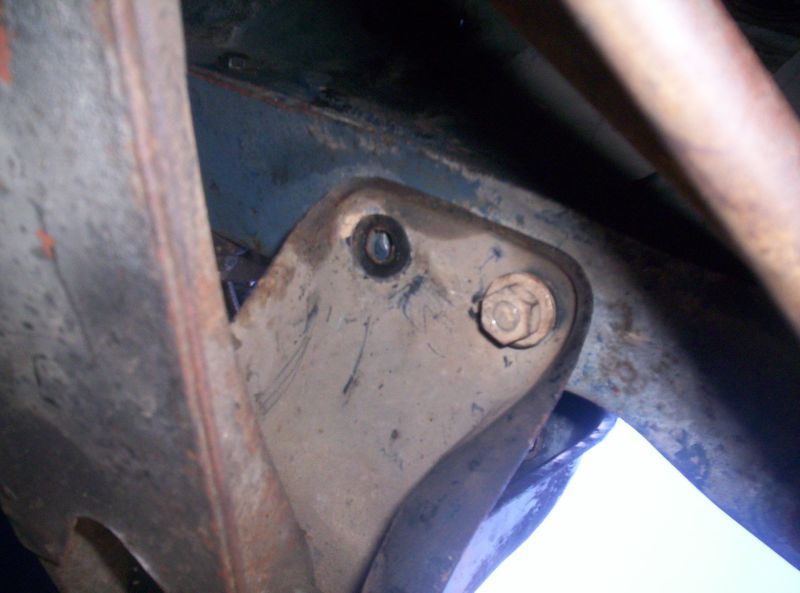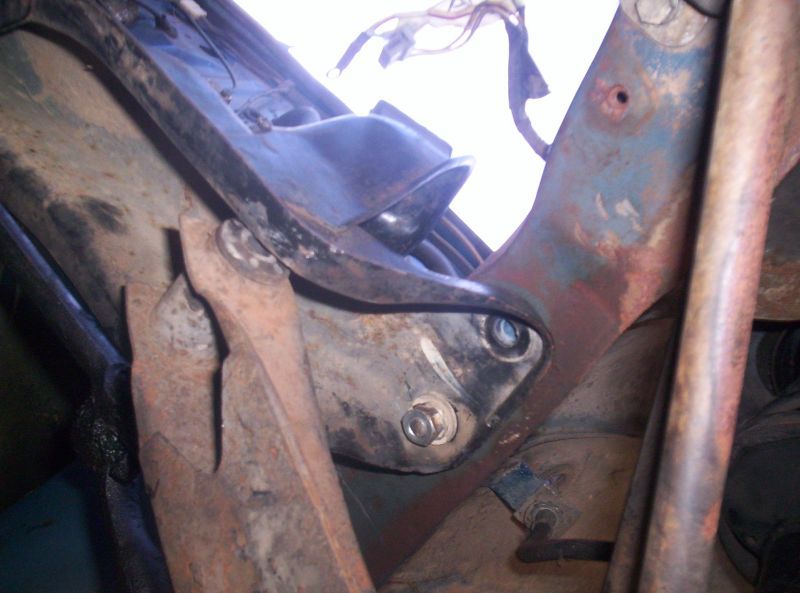 That's all it takes!