Nissan Competition sold two distributors for racing purposes. Racers have no need of vacuum advance if they drive full-throttle (at full throttle, the vacuum doesn't vary). Also extremely high RPM engines will use a fixed mechanical advance, since they run above the RPM where advance varies. Removing the advance makes the system more reliable (but less flexible).
Vacuum Advance Delete
For the standard distributor.
99996-M2001 SOLID PLATE W/POINT SET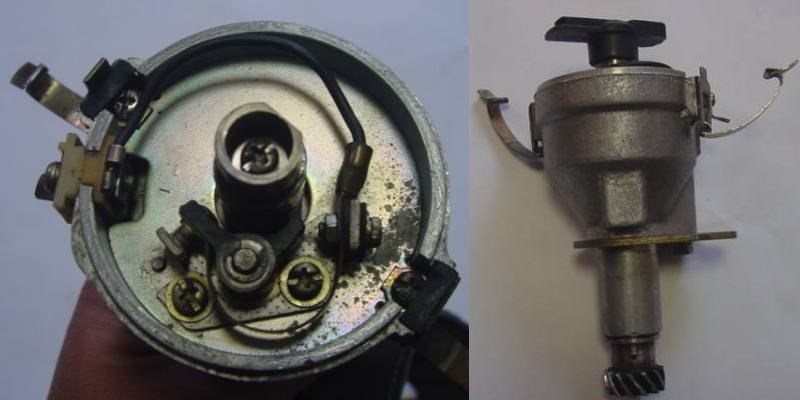 Album click to view
Competition Distributor
22100-25720 Competition Distributor (no vacuum advance)

Album click to view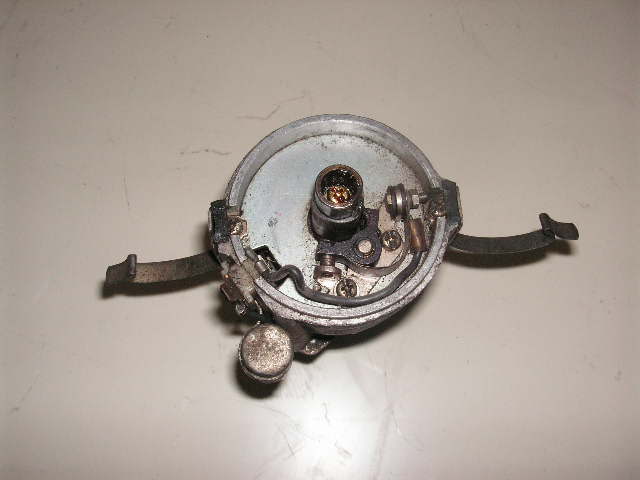 Album click to view
1984 Catalog
Pulleys (A-series)
Electrical System (A-series)

SOLID PLATE W/POINT SET
COMPETITION DISTRIBUTOR
MALLORY TACH-DRIVE RACING DISTRIBUTOR
CRANKFIRE IGNITION SYSTEM
22100-18006 GX DISTRIBUTOR
Hitachi single-point distributor with a quicker advance curve than the standard unit. Requires changing base plate when installed in engines manufactured after 7/73.
22110-18001 REPLACEMENT DISTRIBUTOR SPRINGS
For use in 22100-18006 only.
22132-18005 REPLACEMENT DISTRIBUTOR CAM ASSY
For use in 22100-18006 only.
99996-M2001 SOLID PLATE W/POINT SET
Eliminates vacuum advance feature of the standard single point distributor. Provides a rigid mounting plate for the contact set and aids in reducing high RPM point float.
22100-25720 COMPETITION DISTRIBUTOR
No vacuum advance and requires special point set
22145-25720 SPECIAL POINT SET FOR 22100-25720
Point gap = .012 to .016.
99996-H2001 MALLORY TACH-DRIVE RACING DISTRIBUTOR
Recommended only for use on racing vehicles.
99996-D2110 MALLORY DISTRIBUTOR CAP
Replacement unit for 99996-H2001.
99996-E2115 MALLORY DISTRIBUTOR ROTOR
Replacment unit for 99996-E2001.
99996-H2020 COMPETITION PLUG WIRE SET
For racing purposes only.
99996-H2100 CRANKFIRE IGNITION SYSTEM
The most accurate ignition timing system available. Spark is trigged for a reluctor attached to the crankshaft pulley activating a magnetic pick-up coil. Complete kit includes modified front cover, competition crankshaft pulley, Mallory coil, MSD control unit plus all wiring and mounting hardware.
¤