Datsun1200.com club member Dat383 has built a Datsun 1200 also named Dat38. It is 4-door Sedan powered by 383 cubic inches of Chevrolet small block V8 (6.3 litre). Dat383 is out of Brisbane, Australia.
Overview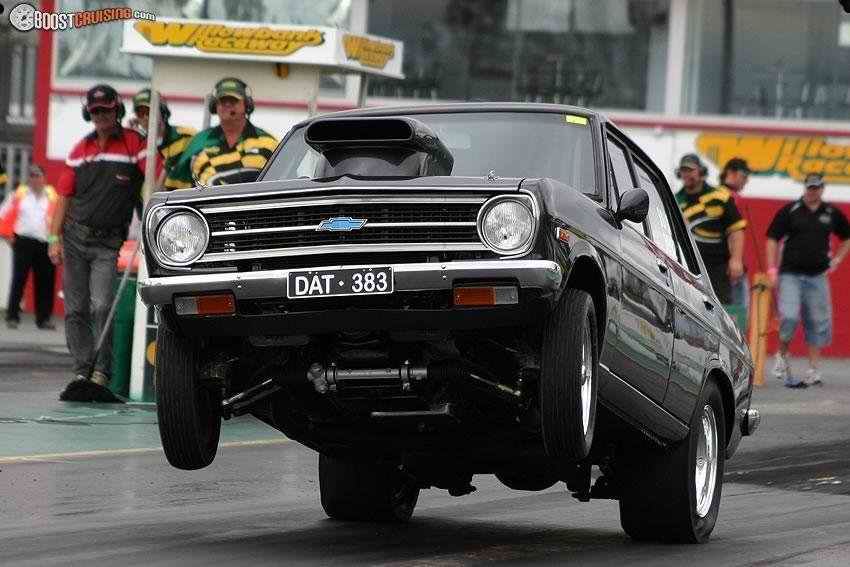 Features:
GM V8, bored and stroked to 383 cubic inches
Methanol alcohol is used for the fuel
Stock firewall and grill
custom steering rack, exhaust, suspension, cooling
1.4 seconds 60 ft time (very good)
10.6 120 mph, 3/4 way down the track
the average 383 stroker moter is about 425-450 HP. This one was designed fro 500+ horsepower.
12.5:1 compression
0.700 inch roller camshaft
Brodix aluminum cylinder heads
5 years in the making
1050 ALCOHOL CARB
Body strength, roll cage tied into front and rear suspension
Album click to view
---

had an awesome weekend,200 litres of methanol,couple of sets of tyres and a #### load of races.its a good feeling racing 600hp toranas and beating them while turning the tyres
See more pics from the 2006 Powercruise: Powercruise was unreal.
Album click to view
Want more? Search for Dat383
Videos
V I D E O
APSA PRO STREET SHOOTOUT WILLOWBANK RACEWAY 15.9.2012 (click to view)
Revhead
Revhead - Extreme performance cars magazine No.4
Page 26 9SEC DATTO
Album click to view
Album click to view
Photo Index
Dat383's album gallery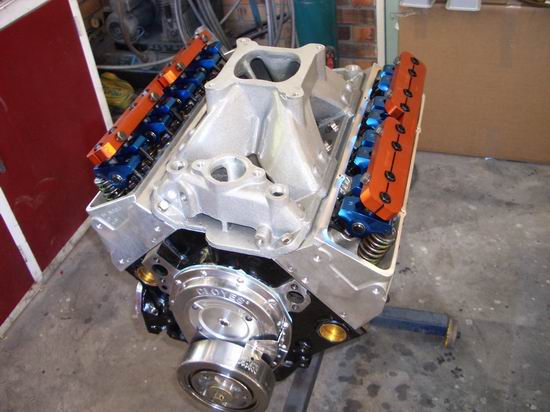 Album click to view