The DATSUN: labeled a "menace"
6 April 1934: LONDON: British motor car manufacturers have received warnings from their Far East agents that Japan is planning to flood Britain's home and overseas markets with baby cars, called the "Datsun," which will sell at £50. Specifications reveal striking resemblance to the famous British Austin "seven". The "Dairy Mirror" asks: "How will Britain meet this new menace to her most flourishing industry?"
23 May 1934: The Datsun will arrive in Melbourne at the end of this week or early next week and will be exhibited at the International Motor Show. [It was incorrectly reported that "These vehicles are mode by the parent company of the Mitsubishi Trading Co. Ltd". Mitsubishi was the exporter.] The Datsun will be admitted to Australia under foreign tariff rates on the same basis as American cars. Palais Auto, of St. Kilda, have been appointed Australian distributors of the Japanese cars and cycle-trucks and shortly they will extend their premises and lease a city show room.
24 May 1934: Palais Auto, distributors of Mazda cycle-trucks will sell the the Datsun car at prices not yet fixed, but stated the there would be no campaign of flooding the market at low cost.
10 July 1934: The Sydney branch of Mitsubishi Shoji Kaisha, Ltd., has just landed a single complete chassis of the 1934 model Datsun car, which make is produced by the Automotive Manufacturing Co., Ltd. (Jidosha Seizo, K.K.), whose head office is in Yokohama.
26 September 1934: The Directors have now released for Public Subscription the Prospectus of Eastern Distributors Limited of Melbourne, whose capital has been increased to £75,000. The company has sole distribution for Datsun cars.
6 October 1934: A contract has been entered into for the supply of 400 Datsun motor-cars to Australia. The cars will be equipped with batteries and other fittings in Australia.
16 October 1934: 8-H.P Datsun saloon priced at £199 with Australian body; cheapest car to be shown at the Centenary Royal Show. It is a trim little vehicle with just sufficient accommodation for four adult passengers and an 8-horse power engine with quite a lively performance.
25 February 1935: Twenty-five cars started from the clubrooms of the Light Car Club of Australia in the first stage of the 24-hours dependability trial through the central and north-eastern areas of Victoria. Of these 18 checked in yesterday afternoon weary after 610 miles of almost continuous driving, including W. T. Andrews driving a Datsun. Retirements included J. A. Dalton (driving a Datsun).
16 Aug 1935: Mr. Kaoru Maeda of Nissan Motor Co., Osaka, arrived In Sydney by the Kamo Maru to try and induce motorists to buy cars made in Japan. He said cars of the product of his firm would be landed by the next steamer from Japan.
14 November 1936: Eastern Distributors Pty. Ltd., of High street, St. Kilda, sue Mitsubishi Shoji Kaisha Ltd., of Little Collins street for £8,000 damages. By a contract in writing dated September 7, 1934, the defendant sold to the plaintiff "40 Datsun motor-car chassis unassembled c.i.f. and e. Melbourne, £85 per set." The defendant, it is alleged, delivered to the plaintiff in pretended performance of the contract 24 sets of unassembled motor-cars, but these were so inferior and defective in design, manufacture, and quality that they were useless, and the cars, when assembled, were unsaleable. The defendant argued that it did not appear anywhere in the contract that the cars should be other than inferior, defective, and unsaleable. The agreement contained no condition, expressed or implied, as to quality. Mr. Justice Martin said that unless the statement of claim were amended within 14 days to make it more precise he would make an order that it be struck out.
14 May 1938: NEW CARS Australian Figures For Three Months ... Datsun 1
1959: After the production of Lloyd-Hartnett cars came to an end, Sir Lawrence Hartnett happened to see a Datsun Bluebird sedan at the 1959 Melbourne Motor Show. Impressed with the car, he decided to import 100 cars with his own money, in the process helping to start the massive growth of Japanese vehicle sales in Australia.
November 1960: New Japanese vehicles were displayed on board the Japanese Trade Mission ship, Aki Maru to gauge their possibilities for sale in Australia. Vehicles in the photo include a Datsun Bluebird 310 sedan and a Prince Skyline sedan. At the time this photo was taken, Sir Lawrence Hartnett's Bluebirds were being shipped to Melbourne.
October 1962: The Nissan Cedric 31 series was introduced, which was exported to Australia.
25 November 1966: The first Datsun car is built in Australia by Press Metal Corporation, Sydney, New South Wales
July 1966: Datsuns in Darwin? Yes, Datsun Distributors put on a show in Darwin
5 November 1969: Mr. Crawford of David Jones and Mr. Glass of Capitol Motors, corner Parramatta Road and Percy Street, Auburn, N.S.W., present winner of competition Mr. Buckland with a Datsun 1000 coupe car
The Datsun Building, Melbourne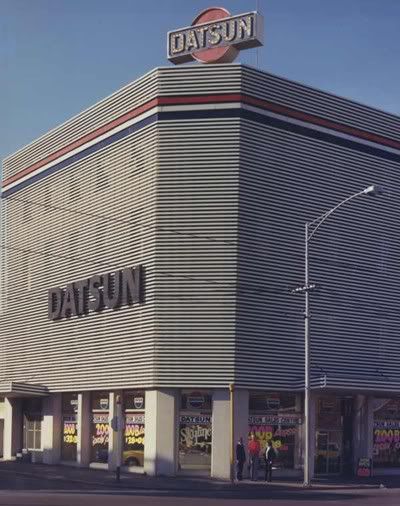 Now: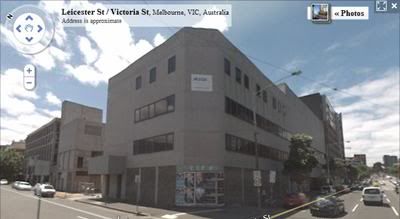 ¤