Magazine article from Wheels magazine February 1973
Has Ford out-Japanesed the Japanese with its fully loaded Escort range? Our giant comparison of Escort/Datsun 1200/Mazda 1300/Toyota Corolla came up with some surprising answers. Uwe Kuessner shot the cover pic. Test cars fuelled at Pope Automotive Developments; test figures run at Castlereagh Drag Strip.
Album click to view
wheels FOUR CAR COMPARISON
TOYOTA COROLLA
DATSUN 1200
FORD ESCORT
MAZDA 1300

SHOPPING BASKETS OR FUN MACHINES?
Album click to view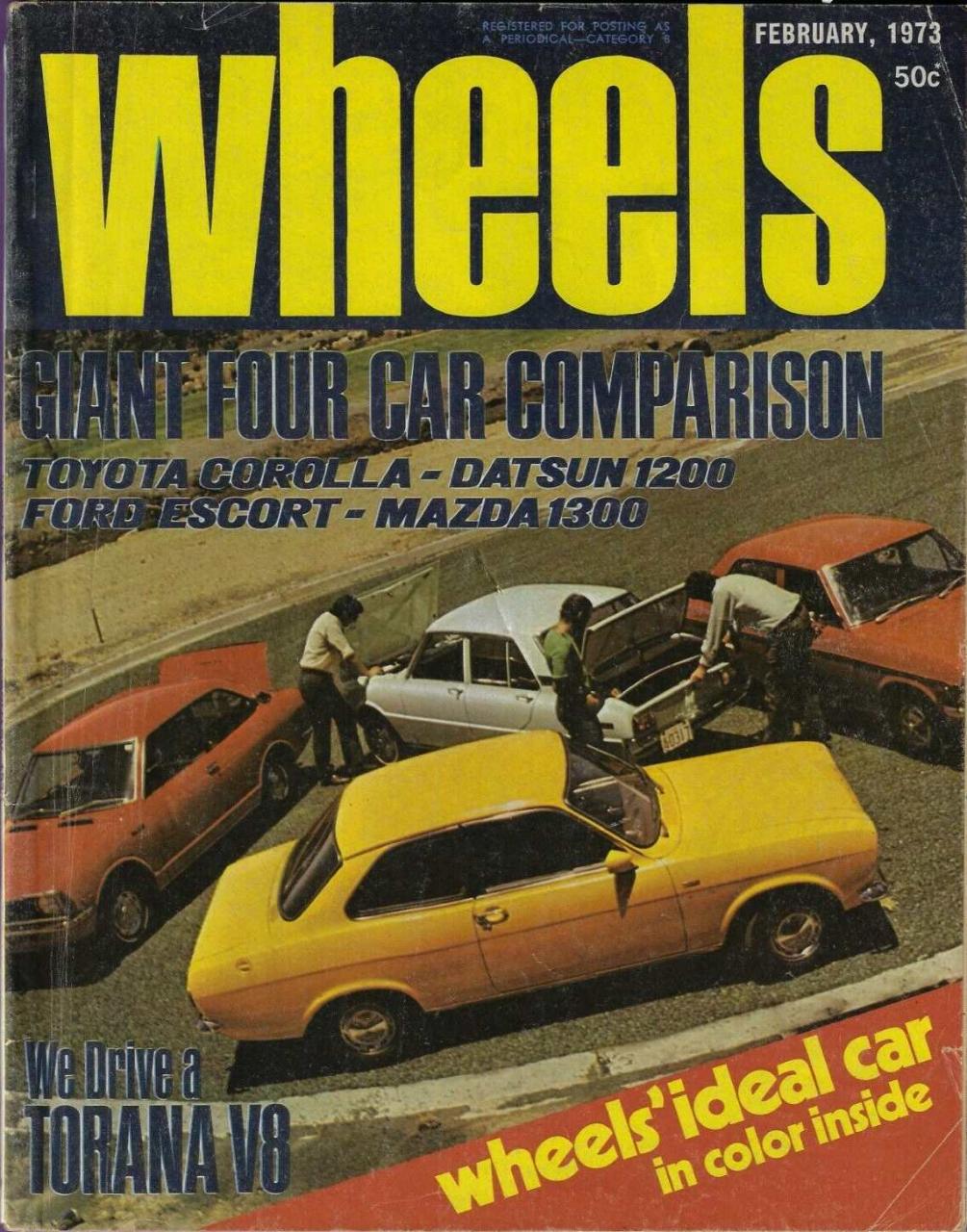 Album click to view
Album click to view
¤