Golden Gardens beachfront park in Seattle is the site of the now-legendary Nissan/Datsun meets.
Sunday, Mar 29, 2009 
Golden Gardens city park
8498 Seaview Place Northwest
Seattle, WA 98221 

Time: 10am-4pm

The only large Nissan event in Washington. RAIN or SHINE. Free to view or bring car. To get a burger and chips has a nominal charge (like about $5).
Northwest Nissans Presents Annual Golden Gardens BBQ Meet, all Nissan/Datsun/Infiniti vehicles welcome. This the biggest NWN meet of the year!
Please, no burnouts or illegal parking. There are three parking lots, the very last one is the smallest and fills up first.
2009 Recap
Too many cars. Nice day, cool but sunny. Reportedly "500-600" cars showed up.
2008 Recap
Sunday March 30, 2008
Snow! Artic Cold! The snow melted by noon ...
pictures at Ratsun.net

2007 Recap
2006 Recap
2006, Mar 26: Seattle all Nissan/Datsun meet
It was a good show, the sun was out, sailboats about (winter is almost over?) and it seemed like a hundred cars showed up. Including what seemed like scores of Japan domestic market RHD vehicles down from Vancouver (mostly Sylvias and Skylines). It as bright and sunny but briskly cold. Anyways, here's the 1200 report:
NWDE

The old Datsuns didn't get much attention, I think a lot of the kids didn't realize they were made by Nissan.
2006 discusion: Seattle all Nissan/Datsun meet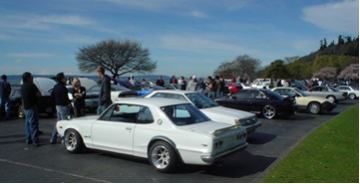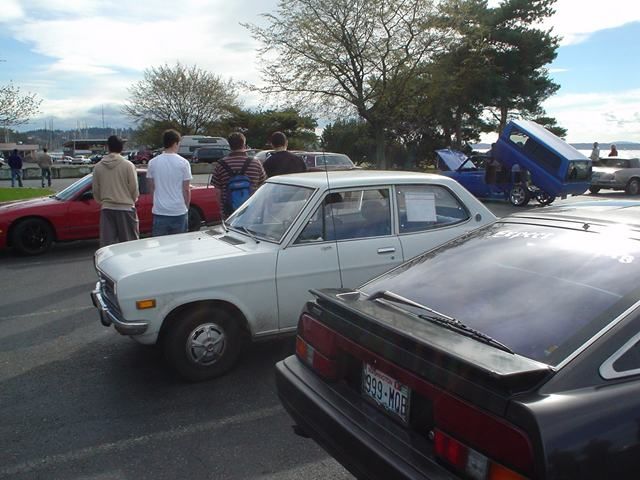 Pictures: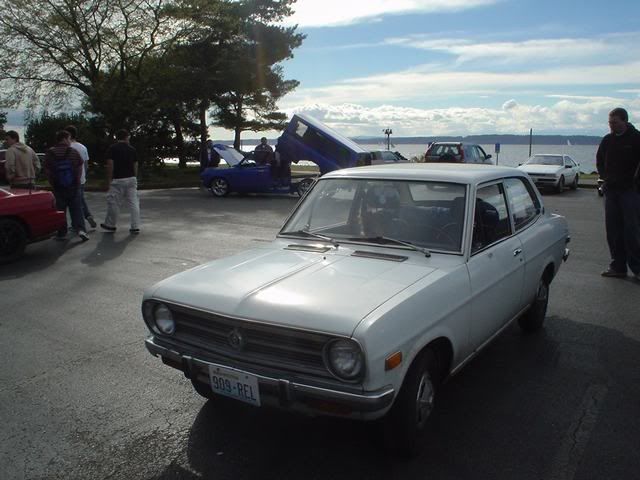 ¤