Fan motor for Heater. Key parts are the Motor, the Resistor, and the Switch.
KIT
The complete heater assembly.
27010-H1000 KIT-Heater, room DX,GL,GX JDM
27010-H1600 KIT-ROOM HEATER USA

Less motor & front panel
27011-G1001 HEATING UNIT ASSY-FRONT 7510-7803 
27011-G1060 HEATING UNIT ASSY-FRONT 7804-8910 
27011-95W00 HEATING UNIT ASSY-FRONT 8910- 

Motor
USA 
27014-H1000 ASSY-MOTOR HEATER 

JDM
27014-G1000 MOTOR & FAN ASSY-BLOWER
* Nihon Radiator part number 13800 30350

Album click to view
Fan
The heater fan is not sold separately, it comes with the Motor.
Album click to view
The type of fan used by the Datsun 1200 is a Scirocco, a type of forward centrifugal fan invented by Samuel Cleland Davidson.
Switch
Not sold separately, it is part of the cable control.
27135-H1600 COMP-CONTROL HEATER USA
27135-H1000 CONTROL ASSY JDM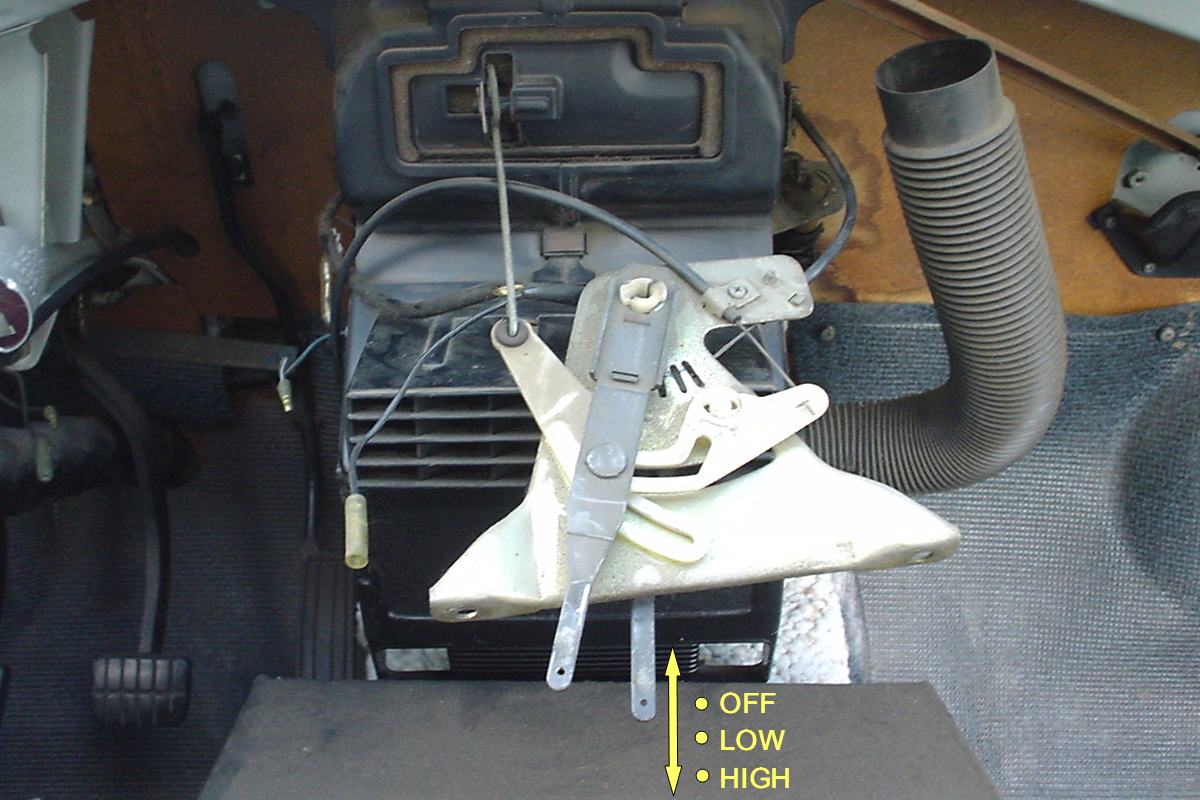 Album click to view
2-speed Resistor
See Main Article: Heater Wiring#Resistor

Wiring
See Main Article: Heater Wiring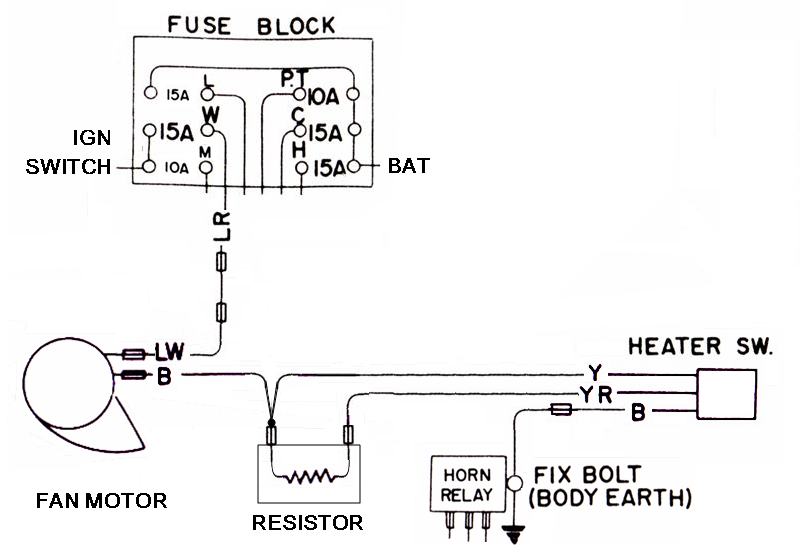 ¤