Ben Bray's famous Datsun 1200 ute turned an 8.09 second quarter mile at 167 MPH at the Castrol EDGE Winternationals in 2008.
For wardat's "MR.12.00" wagon see MR.12.00
For benny's "MR.12.QQ" sedan, see MR 12QQ

Overview
Album click to view
SR20DET engine
Weight: 1900 lbs including driver
Haltech ECU
Kirkey aluminium seat and RPM five-point harness
Momo steering wheel
fabricated dash panel
Autometer gauges and
Turbosmart Eboost2 controller
AIM electronic display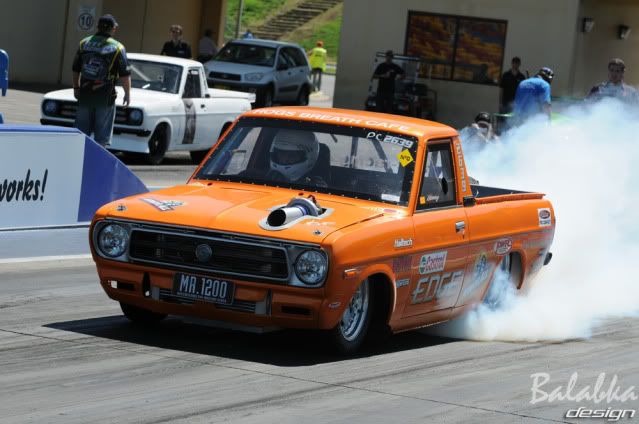 runs an 8 second quarter mile
over 650 rwhp
massive set of thunder sticks custom made by crower
solid head pivot kit by crower
oversized valves
full manualised Ford C4 automatic
150hp shot of nitrous oxide
custom spec Garret turbo
custom MSD cdi ignition system
Zoom Magazine
May 2011 - Zoom 160

Album click to view
The Bray family don't build race cars by halves. Here's Ben's take on the Sport Compact theme
Zoom Drag Racing #2, page 32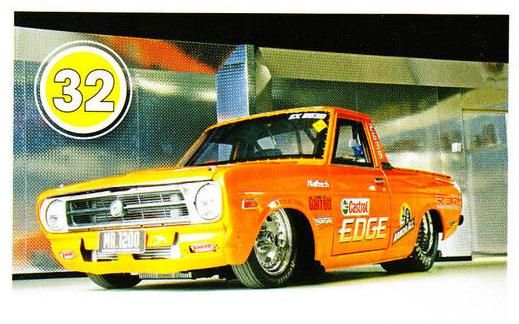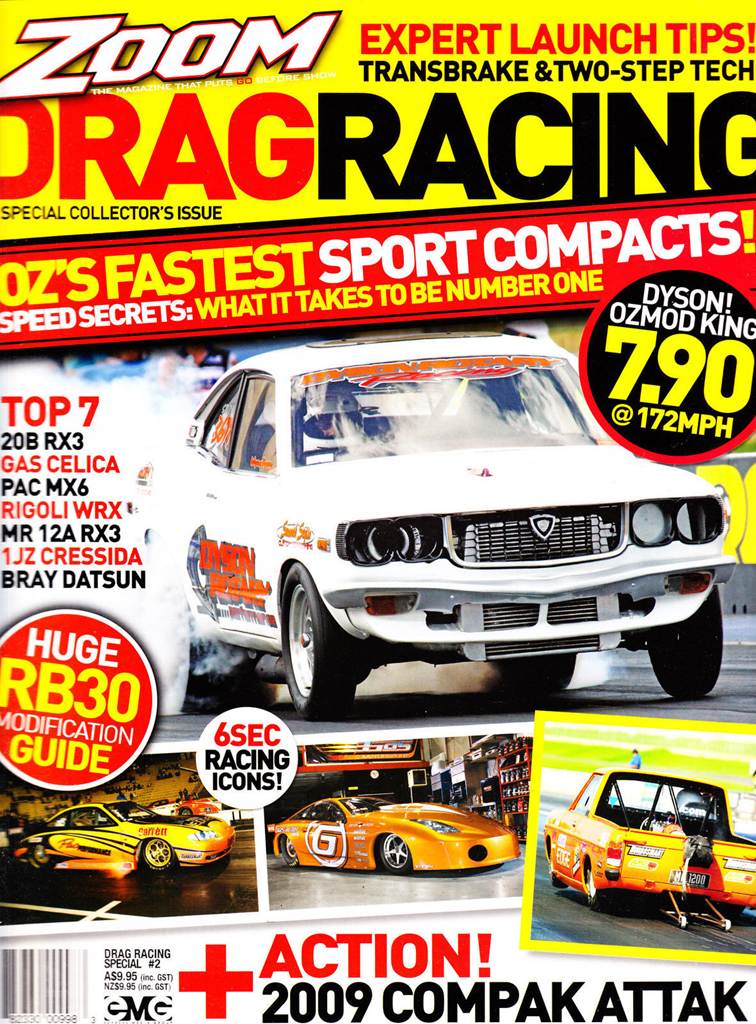 Album click to view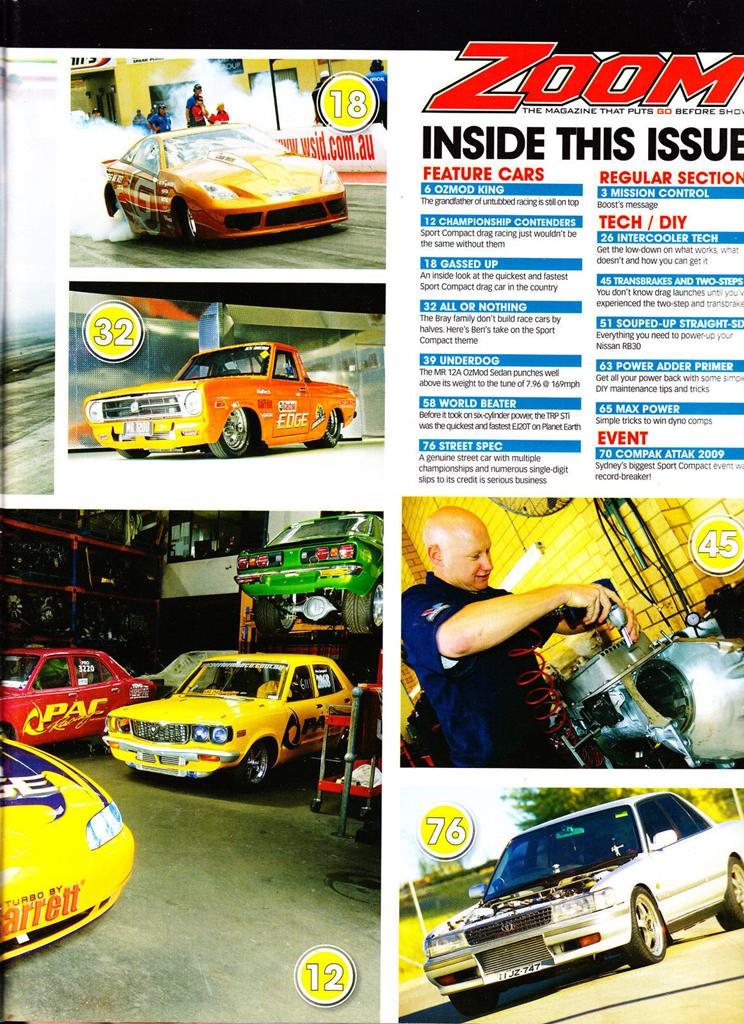 Album click to view
Engine
Engine: Nissan SR20DET sleeved out to 2.2 liters.
Heads: STD
Crank: STD
Turbo: Garret GT40/88 
Pistons: Arias
Rods: Crower 300 degree
Cam: Grower
Lifters: Tomi
Cooling: PWR intercooler & radiator
Exhaust: custom made by Fat Pipes 


Drivetrain
Gearbox: Ford C4, transbrake, reverse pattern
Bellhousing: STD
Tailshaft: MW
Diff: Strange

Brakes & Suspension
Brakes: Strange disc brakes front and rear.
Suspension
Front - Strange struts
Rear - AVO adjustable coilovers 

Wheels & Tyres
Album click to view
Wheels: Centerline Convo Pros
 Front - 15x4" 
 Rear - 15x12" 
Tyres
Front - Hoosier front runners
Rear - 29 x 12" Hoosier slicks

Chassis
Redcliffe Dyno and Performance of Clontarf tubbed and lowered the 1200 ute.
Paint
Kerry of Showdown Customs painted Mr 1200.
Previous
This is how it looked before it became Mr 1200. It started off as the green off the series I RX7 then Ben Bray bought it as a roller. Put the SR20 in it and painted it orange.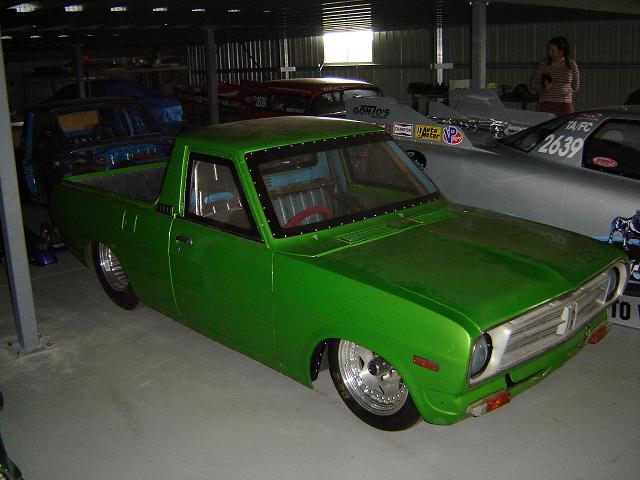 Album click to view
New Owner
Ben Bray sold it and it was briefly fitted with a 13BT engine then it got put into the wall at Powercruise. Afterward it was then sprayed the matte silver colour.
As of April 2013 it is for sale.
¤