With a bad offset, a deep dish, or just plain large tyres, when you turn the wheel the tyre will hit the inner guard.
Overview
Modifying Wheel Well
For example, 7" wide +10 offset wheels with large diameter tires. Even 13" tires can foul. In the straight and with gentle turning there is no scrub at all, but there can be scrub against the footwell in a heavy turn near full lock.
Album click to view
Solution: cut out a triangle piece, bend the edge as original and spot weld and then seam weld on the inside of the car.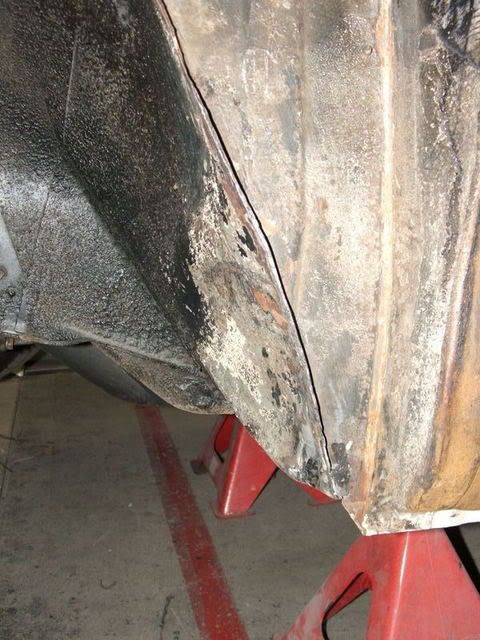 Post click for topic
Alternatively:
Moving to lower profile tyres can mitigate the problem
a big hammer can make small changes without requiring welding
adjustable castor arms will help to some degree
The usual problem is the tyre hitting the footwell. You can hammer it or cut and re-weld.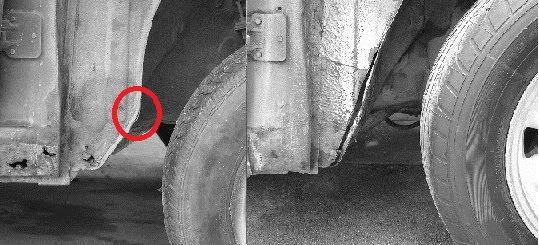 Album click to view
Discussion

Small tyre, no problem. Larger-diameter tyre will hit right at that spot.

Album click to view
Increasing castor by using shorter Tension Rods will pull the tyre forward, perhaps enough to no longer foul. 1 degree extra caster will pull the tire forward about 1/3 inch (4 degrees total castor). This will allow 185/45/15 (street) or 195/50/15 tyres to fit with a wheel of appropriate offset.
Known to foul:
* 205/60R13 with 13x7" Superlite wheels
* 195/50R15 tires on 15x7 wheels +0 offset

Known to work after modifying foot well
* 205/40/17 with Stanza struts, no spacers{{End}