The Fuji R160 differential was used in the Datsun 510 and most Subarus. It is an Independent Rear Suspension (IRS) setup. Early Subarus and 510 R160s are bolt-in replacments for each other. The ready availability of this system in wrecking yards (Subaru) and the Datsun-ness of it all makes it an intriguing swap possibility. The 510 rear assembly track width only 1-inch wider than a Datsun 1200 rear axle assembly, so perhaps it is possible without narrowing.
Track Width:
Datsun 1200 (B110): 49.0 inches
Datsun 1600 (P510): 50 inches
NOTE: track width is measured from the 
center of the tires 
 
It can only equal an axle "hub-to-hub" 
measurement if the wheels have zero Offset.

Can the 1-inch difference be mitigated by using negative offset (FWD-style) wheels on the back?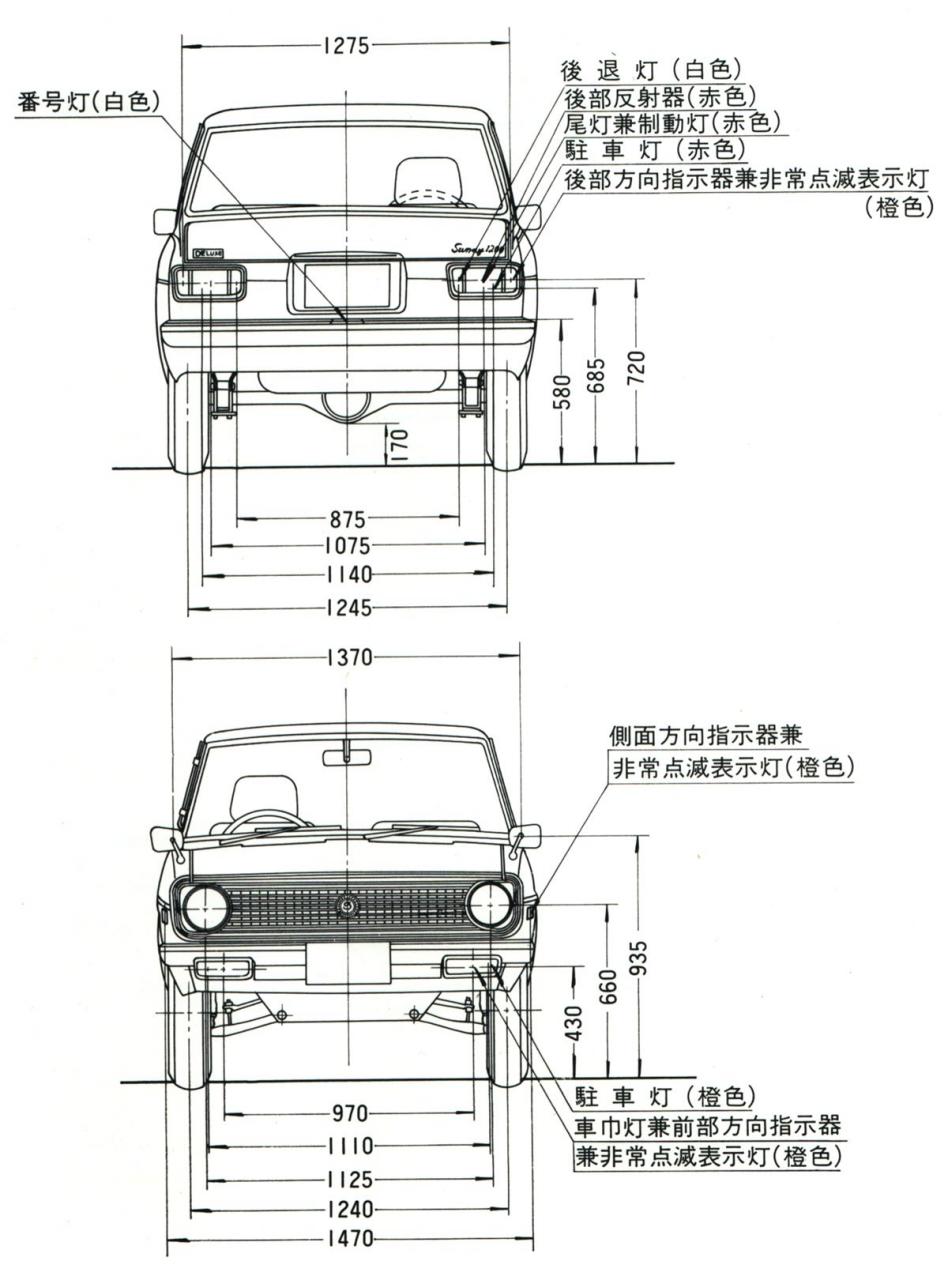 rear track: 49.0 inches (1245 mm)
wheel offset: 30 mm positive offset (1.18 inches) - mounting face is 30mm outboard of the wheel's center line
tire width: about 4 inches
Thus, rear overall width (outside of nominal tread width) is about 53 inches (49" track + 4" tire width).
Actual measurement on my B110 with stock wheels and tire size is 55". The difference from the calculated amount above is that the tire sidewalls stick out further than the tire tread.