Datsun 1200 uses a common wheel bolt-pattern: 4 bolt holes on 4-1/2 inch circle (aka 4-on-4.5). Nissan engineers specified this in inches. In metric this is equivalent to a 4 x 114.3 PCD (Pitch Circle Diameter). Stock Datsun 1200 wheels are 12 inch diameter, 4J (4 inches wide). All models, even GX models and 1994 Sunny Truck models, used 12" wheels. Only the Datsun 1200 SSS used a special wheel, though still 12" diameter. Wheels up to 18x7 will fit under the stock bodywork.
Stock Wheels
Stock Datsun 1200 wheels are 12Jx4. This includes GX models.
12" diameter
4-inch wide
bolt-pattern: 4 on 4-1/2 inch circle (4 x 114.3 PCD)
Comparison of B110,
B210
,
B310
wheels
wheels
B10
B110
1977 US B210 A14
1980 NA B310
size
3-1/2 J-12
4 J-12
4-1/2 J-13
4-1/2 J-13
5 J-13 (aluminum)
Canada w/A12A: 4J-12
offset
?
30 mm
30mm offset
30mm
25 mm (aluminum)
tire size
?-12
6.00-12
155SR-12
155SR-13
6.00-12
155SR13
175/70SR13
balance
10gr or less (0.35 oz)
11gr or less
10gr or less
lugnut torque
8-9kg-m (58-65 ft-lb)
8-9kg-m
8-10
NOTE: North American B210 1976-1978 large-brake wheels are 13" but have 4mm extra diameter inside, possibly for clearance of the large brakes. These wheels are same as Datsun 610 and can be identified by six thin slots on the face.
13" Wheels
Most 13" Datsun steel wheels fit the 1200, for example, 510, 610, B210 however the B310 13" wheels do not clear the front brake calipers.
13x5.5"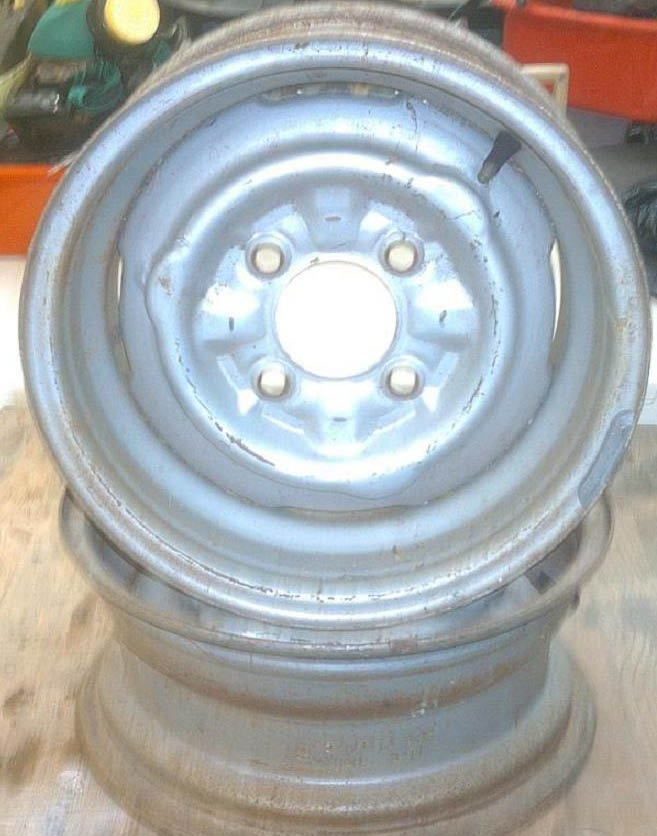 Album click to view
Datsun Option Wheels
Also see: B310_Options#Wheels

Datsun Sunny B210 & B310 factory OPTION B & OPTION C wheels: 13" x 5"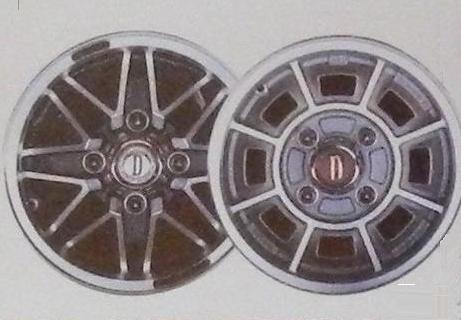 Album click to view
Options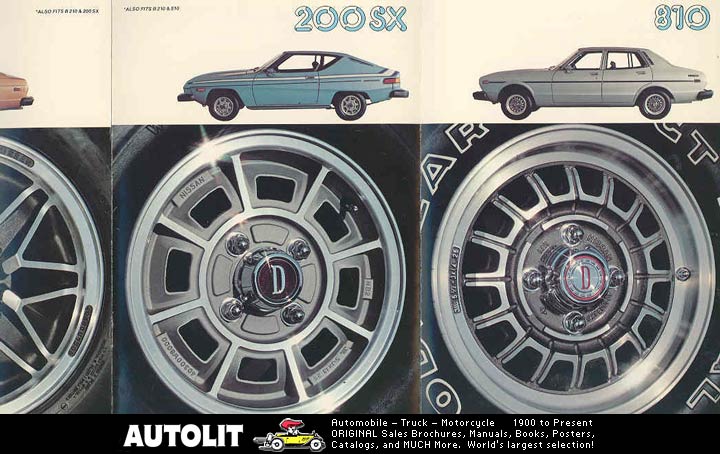 Album click to view
40300-N5825 WHEEL SET-ROAD ALUMINIUM, B TYPE (5JX13)
40300-W6625 WHEEL SET-ROAD ALUMINIUM, C TYPE (5JX13)

Also used on 200SX (S10 silvia) 1977-1979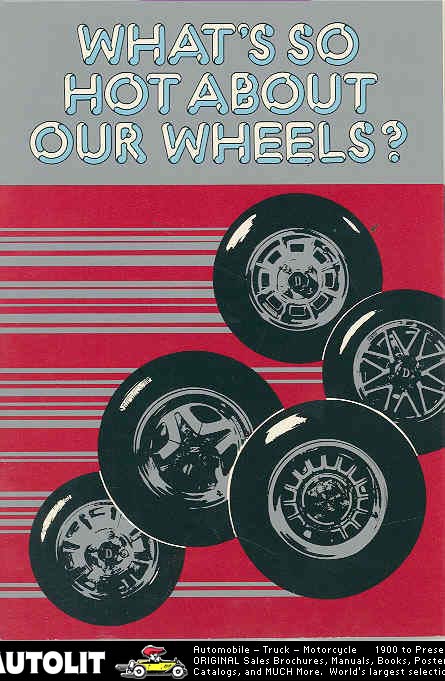 Album click to view
Option B Wheel
40300-N5825 WHEEL SET-ROAD ALUMINIUM, B TYPE (5JX13)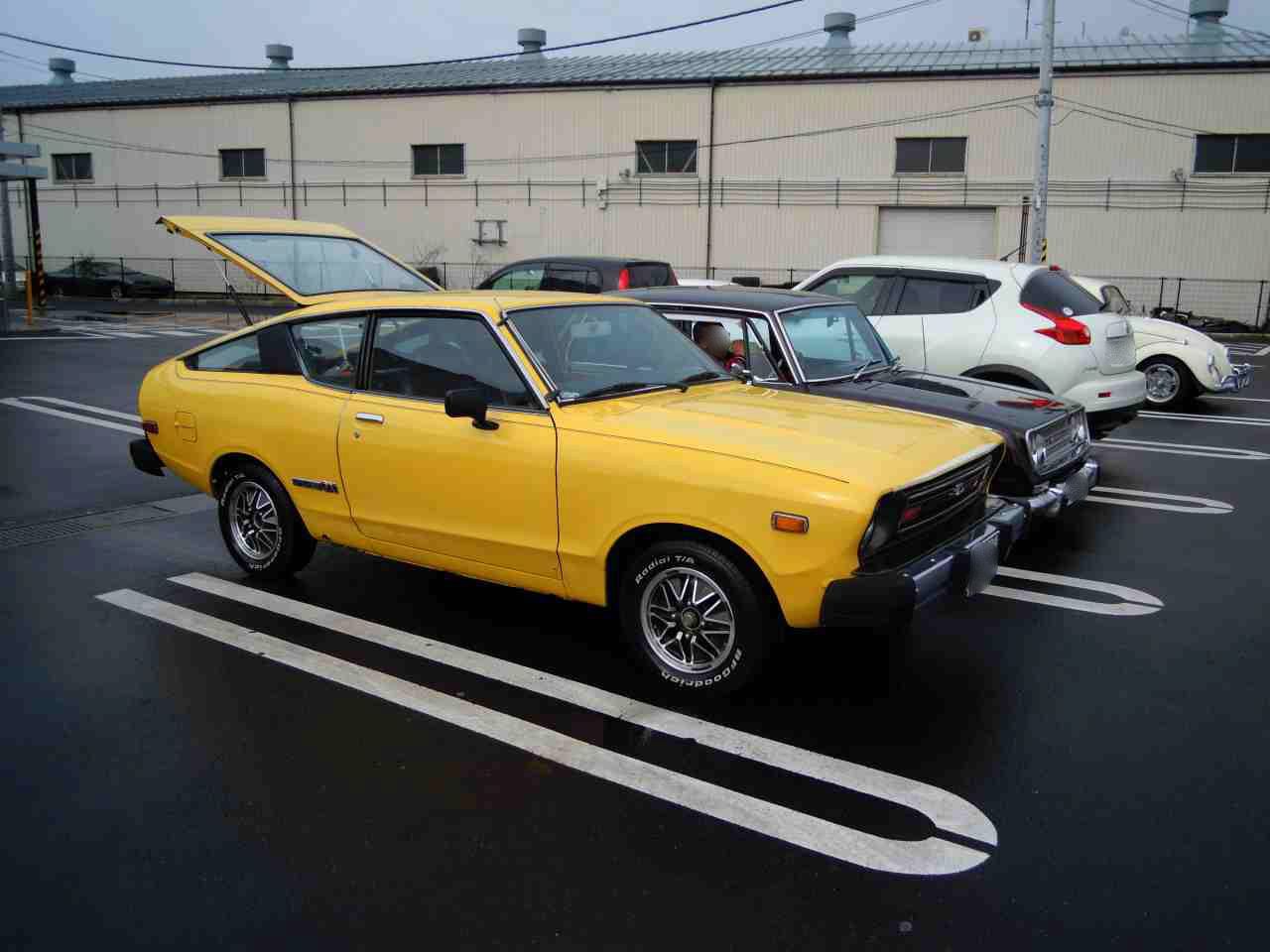 Album click to view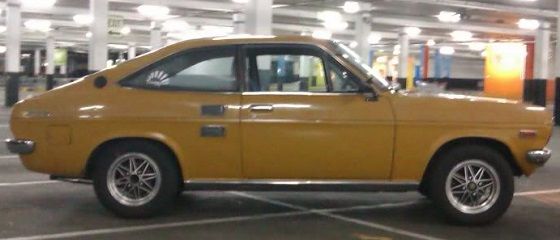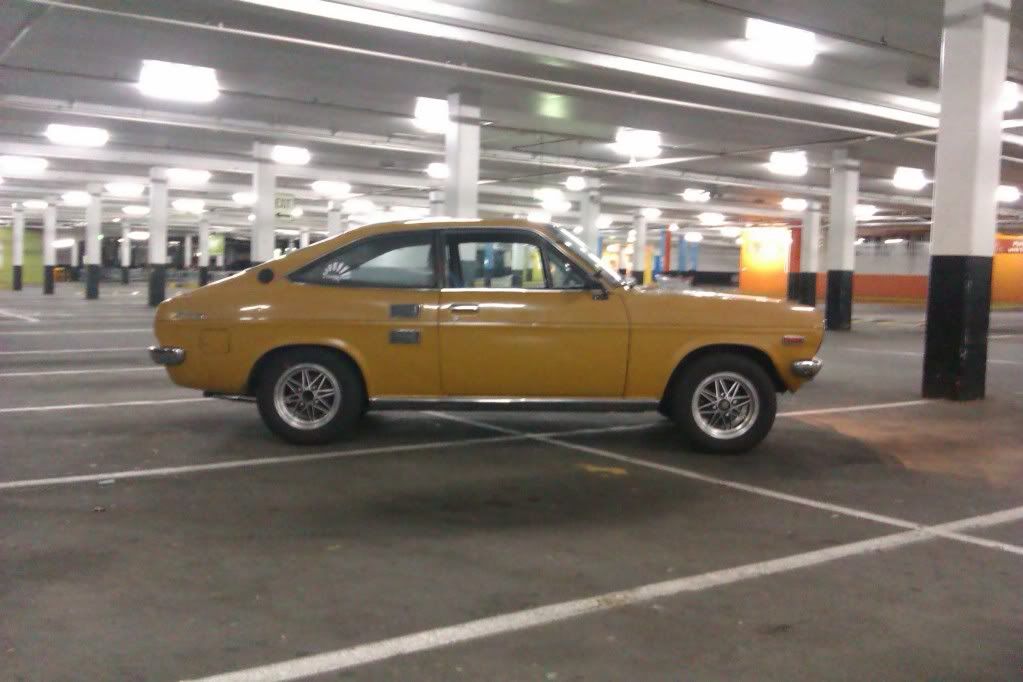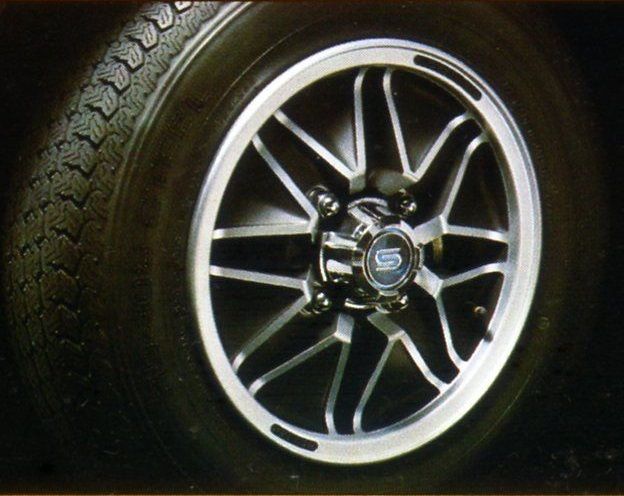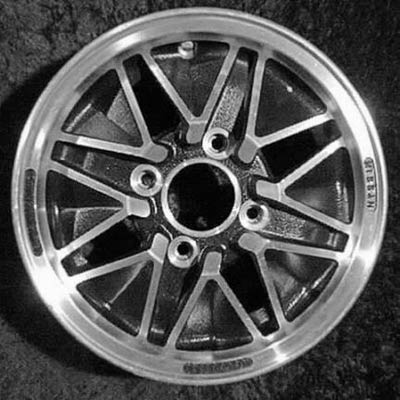 Album click to view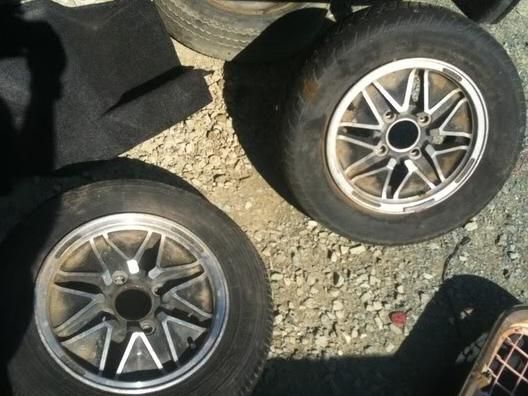 Option C Wheel
40300-W6625 WHEEL SET-ROAD ALUMINIUM, C TYPE (5JX13) 

Album click to view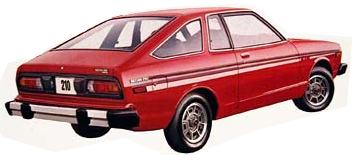 Album click to view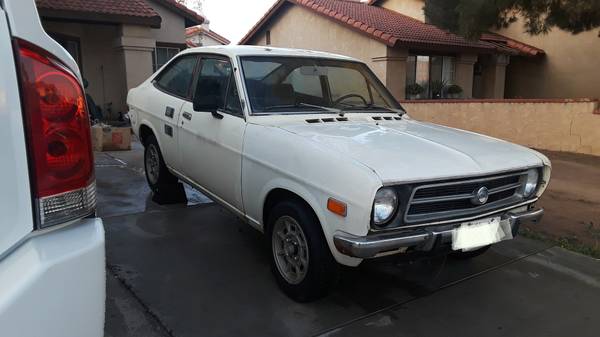 Post click for topic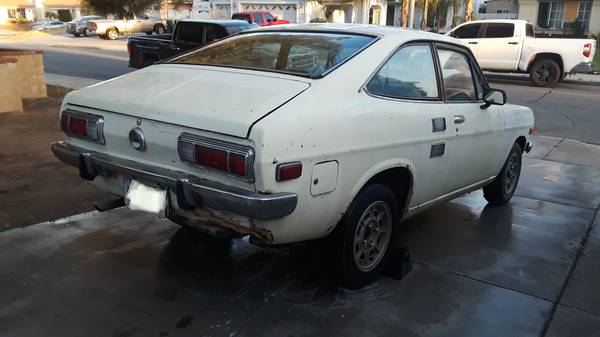 Post click for topic
B310 Wheels
Datsun Sunny B310 styled steel wheel: 13" x 4.5"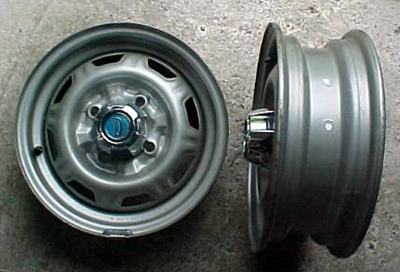 Album click to view
40300-W8300 WHEEL ASSY-ROAD(4 1/2-JX13) (STYLED) 0879-
NOTE: These do not fit the B110 front hubs due to the shape of the wheel, particularly the deep well hits the B110 brake caliper.
ホイール
Sunny 1200 Race Wheels
Sports Options Catalog | Sports Options Parts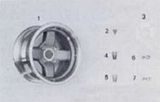 Album click to view

Race Road Wheel Parts
1 40300-H5021 ROAD WHEEL FR 8Kx14 inch
  40300-H5020 ROAD WHEEL FR 9Kx14 inch
  40397-N3120 SPACER-Safety Bolt (16)
  40398-N3120 SEAL-Rubber (16)
2 40399-H50?? BOLT-Safety (16)
3 40209-A0220 SPACER-Road Wheel (4) for aluminum, t=5
4 40222-A0220 BOLT-Wheel FR (8) M12 x 1.25 x 50
5 40223-A0220 BOLT-Wheel RR (8) M12 x 1.25 x 50
6 40224-H5020 NUT-Wheel (16) (Taper)
7 40224-E7210 NUT-Wheel (16) (Taper) Chrome-plated cap nut

This is 4-spoke 14-inch. Aluminum alloy instead of the magnesium, size 8J and 9J.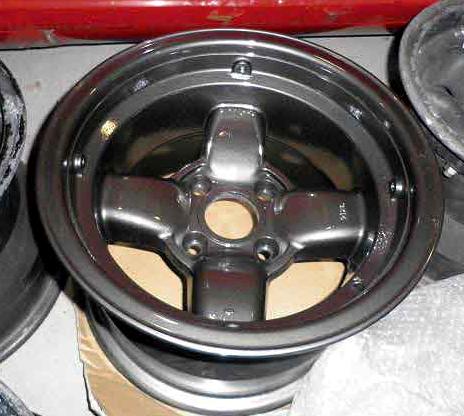 Album click to view
Album click to view
Lug Nuts
M12x1.25 thread
B110: Nuts are 19mm hex head (~3/4 inch)
B210: 13/16" lug nuts
See main article Wheel Studs
Torque
From the 1978 B120 factory service manual (English RHD/LHD):
8.0-9.0 kg/m (58-65 ft-lb)
Wheel Balance
From the 1978 B120 factory service manual (English RHD/LHD):
Maximum allowable unbalance at rim flange: 10 gr (0.35 oz)
Tire balancing weight: 10-70 gr (0.35-2.47 oz), spacing 10 gr (0.35 oz)
Also See: Vibration

Wheel Offset
The stock wheel is 30 mm positive offset (mounting face is 30mm outboard of the wheel's center line). This offset perfectly centers the tire inside the wheel well.
Because the stock wheel is 4" wide, it can fit the stock 155-width tire or a wider 165-width tire. Any wider tire, such as 175-width, requires a 5" wide wheel.
STOCK = 30 mm offset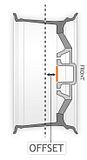 For more information see main article: Offset
* Choosing Wheel Offset for wide tires
* Selecting compatible FWD Wheels
* Measuring Offset
* Offset size that work with stock bodywork

Scrub Radius
Too much scrub makes the car a bit unstable under braking and therefore won't generate quite as much cornering grip. This applies mostly to the front suspension (due to the kingpin inclination angle) and not so much to the rear (where camber is nominally zero due to the live-axle design).
This means spacing your wheels outward (away from the strut) is generally bad, increasing your scrub radius. Using negative offset wheels, wheel spacers, or longer LCA or longer ball joints will exacerbate this problem.
McPherson struts have a scrub radius problem in general. However, since Porsche 911 and most BMWs use McPherson strut, it is not necessarily a serious handling problem which cannot be overcome. Newer modifed-strut designs (such as 2011 GM HiPer Strut and 2011 Ford RevoKnuckle designs) reduce the scrub radius. For your old car, keep the scrub radius to the minimum.
---

scrub radius. its the distance from the centre of the tyre contact patch to where SAI intersects the ground.

'+' scrub radius where the centre of tyre contact patch is outside SAI, '-' where its inside the SAI.

SAI = Steering Axis Inclination. On a strut front end, its simply an imaginary line drawn throught the centre of the strut. Or, it you have bent struts, it's a line drawn through the lower pivot (balljoint) and the top 'pivot' (where the shock insert bolts to the strut top)

Strut front ends apparently don't like lots of + scrub.

Obviously with a given wheel offset, the only way to alter scrub is to alter the SAI. Movint the top of the strut inwards will do that, but also move the centre of tyre contact patch outwards to a lesser extent, so you can't really alter it all that much.

anyway, all i really know is my +3 offset (103mm backspace) 7" Hotwires work much better than the -10 (90mm backspace) offset 7" superlites I had. Would other less offset wheels work better? I dunno...

reference: LB18_110 on 1200 coupe race car

---
Largest Sizes to Fit 1200
17-inch diameter wheels easily fit the 1200. The key is: width of the tyre and overall height of the tyre. Even 18" wheels are being used on 1200s with stock bodywork, if a skinny low-profile tire is used.
The wheel mainly positions the tire within the wheelwell. The tire is the part that will rub on the fender or rub on the spring. So the tire size is more important than the wheel size.
To make maximum use of the wheelwell width:
Front: 3.25" is the maximum backspace (which is used by the stock 4" wheel). So if going wider, the Offset must be reduced from +30.
Rear: +30 Offset works best with Datsun 1200, allowing the largest width tyres (205-width tyres).
You can fit even wider tires by shifting them out of the fender opening. A zero offset wheel will do this with anything larger than 165-wide tires. The tires will rub on the bodywork unless they are very low profile (small diameter, such as 205/50R13). But usually Rolling the Guard and/or overfender flares are utilized.
18s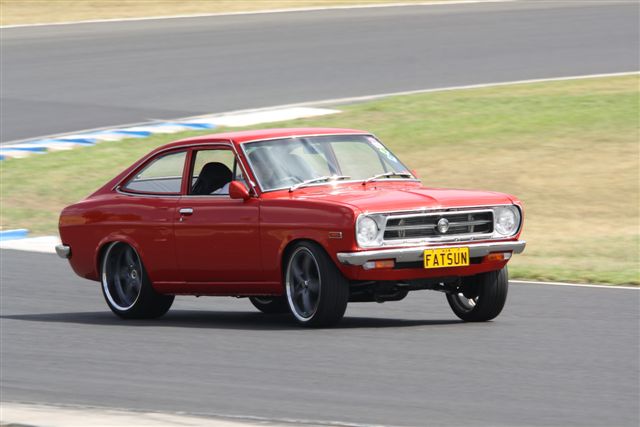 Upload click to view
16"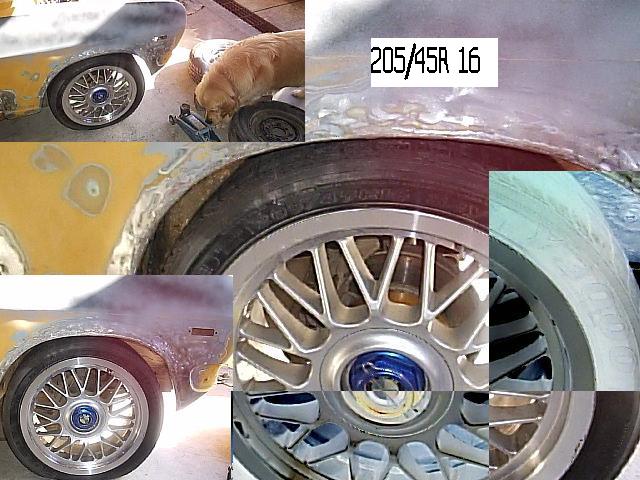 Album click to view
4": B110 12" stockers are 4" wide with +30 offset
4.5": B310 13" +30 stockers won't fit the front of the 1200. They hit the brake calipers, which may be related to the shape of the wheel.
5.5": Most with appropriate offset will fit a Datsun 1200. 15mm offset wheels fit nicely under the front guards, but look anemic on the rear.
6-inch wide wheels: most will not fit, but a zero offset will.
6.5": the biggest 15s you can put on are +24 15x6.5 even then they stick out a couple of mm past the fenders
6.5" 16s with a 40mm offset (silvia wheels or R32 skyline stock rims fit this). These wheels are the limit, I have 195/45 R16 on it and they sit within the guard and don't rub anything....but the front of the guard has been altered.
7" Reportedly 13x7 +0 fits perfectly
7" wide wheels with offset of +10 require front guards modification (they will rub on the fenders). At full lock -- depending on the tires -- the fronts will probably scrub inside the guards
7" 14s with 0 offset sit flush with the rear and poke a little on the front. More positive offset bring them inside, but then you risk hitting the struts
7": 15s +10 offset on fronts and +2 offset on rears. Tires rub a little at full lock. With pumped guards with possibly 15x7 -2 offset would work better.
See: Tire Sizes for a discussion of the largest tires that will fit and which wheels are needed for those tires.
IMPORTANT
Height has little to do with your wheel, but 
more to do with the tire. See Tires
a 195-width tire will fit if 
small enough diameter (e.g. 195-50R15)
You may need to roll the fender.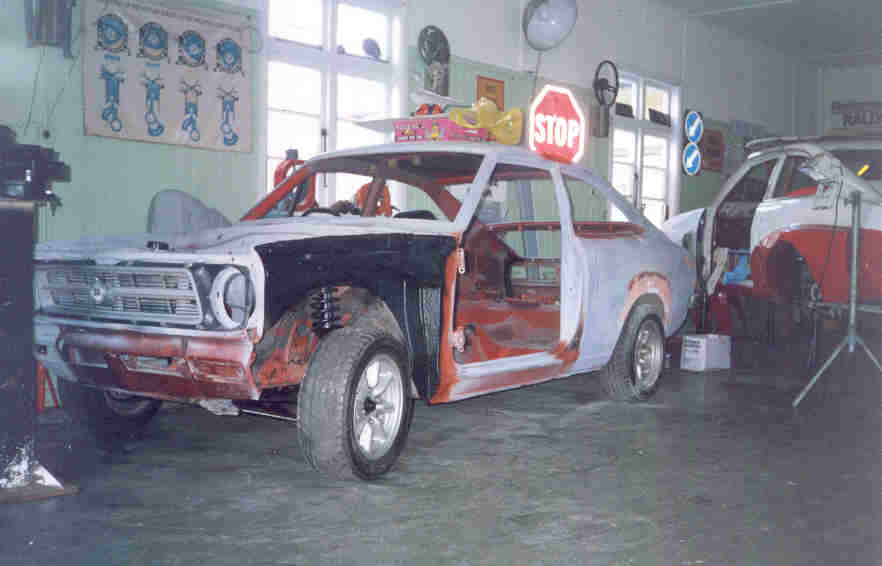 Album click to view
Negative Offset shifts the wheel outwards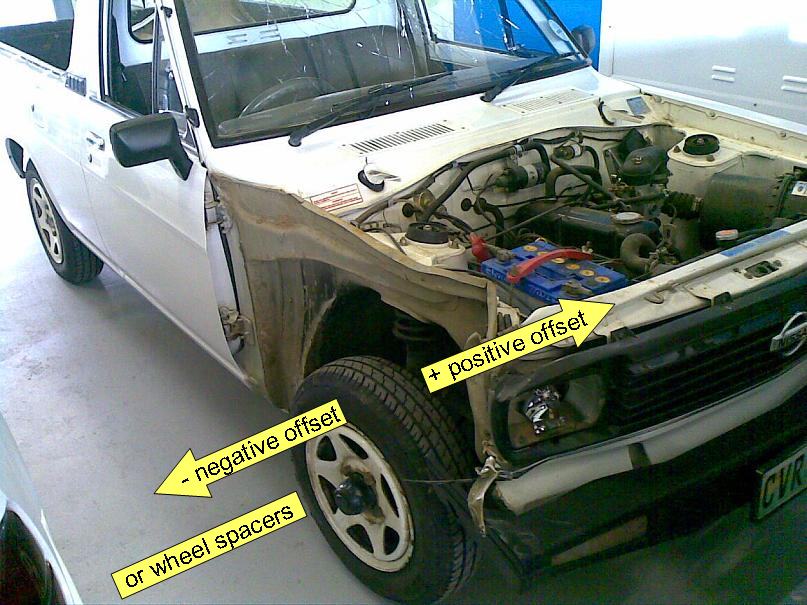 Album click to view
Rear
Rear wheel mounting flanges in Datsun 1200 reportedly can vary by 10mm side to side (see offset diff housing alignment problem?).
7": 13x7 with 0 offset and they fill the gaurds perfectly. The tire will be under the guard lip, and will rub if the 1200 is lowered unless the tires are very small diameter.
8.5": 13" -15 with 175/60R13
Ute Rear
There is more room under the rear of the Datsun 1200 pickup model, compared to the sedans, wagons and coupes. However, the leaf springs are the same relative location, so practical limits are the same as coupe, sedan and wagon.
Weights
Stock Datsun 1200 Wheels (12 x 4) weigh 11 pounds each. Virtually all aftermarket alloy wheels are heavier, except for very expensive magnesium wheels.
See main article: Wheel Weights

Wheel Adapters
Wheel adapters can be used. These bolt to the hub, then you can fit other wheels. For example, fitting 5-bolt wheels to the stock 4-bolt hubs.
Wheel Spacers
If the offset of your wheels is too positive, you can use spacers to space them out to the proper place. You may need to fit longer wheel studs.
See main article: Wheel Spacers

If the wheel offset is too negative, they will fit the fenders (guards) and there is nothing you can do except cut out the bodywork, perhaps fitting large flares.
Modifying Axles to fit other wheel patterns
Modifying Axles to fit other wheel patterns can be done as well. For example, you might have the axles drilled to fit five bolts, enabling you to use 5-bolt wheels.
re-drilled axle flange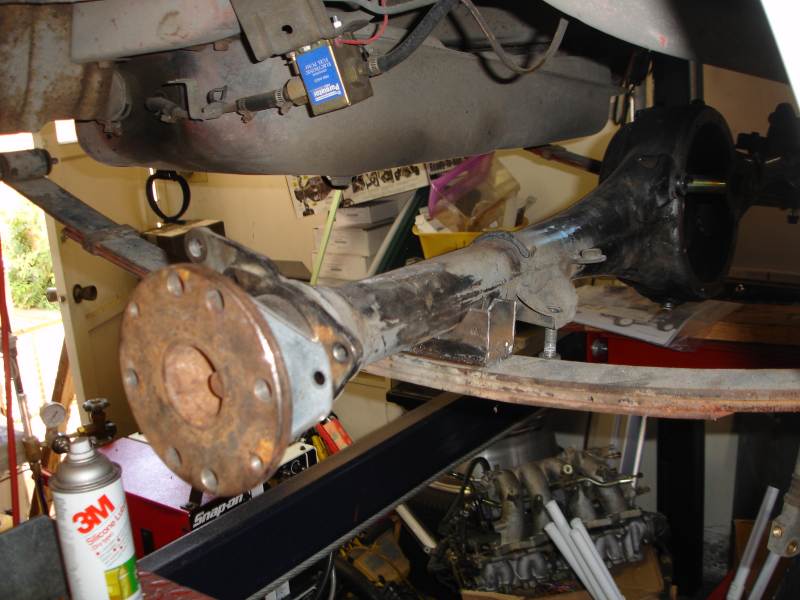 Album click to view
Suppliers
See Rims
Aftermarket Wheels
See Rims
Compatible Wheels
Any wheel that is 4-bolt on 4.5 inch circle (114.3 mm PCD) and 71mm center hole fits will bolt onto the Datsun 1200, depending on the offset. Fitment also includes the tire sizes, as taller tires may hit the bodywork.
NOTE: The offset on most front-wheel drive wheels is too much.

Wheels that fit can be sourced from these vehicles:
Rear-wheel drive Toyota
1960s Ford Falcon and Mustang 4-lug (6-cylinder models)
Chevrolet Corvair (5 x 13)

pefect for the rear
may need a 1/4 inch spacer on fronts to clear the brake caliper

Rear-wheel drive Datsun & Nissan models.
Datsun B310 wheels fit the rear, but do not fit the front of Datsun 1200
Datsun 240Z wheels -- 14"
Uni-lug alloy wheels
Rear-wheel-drive Mitsubishi
Skyline R31 spare steel wheels (14")
Nearly any rwd 4-lug on 4.5 inch bolt centers fit. These are equivalent to "114.3 PCD" in metric conversion terms.
What WONT work:
early Honda
Isuzu/Holden Gemini
Ford Escort/Cortina
early Mazda
Subaru
some SAAB
Ford Escort/Pinto/Mustang II/Mustang Fox
FWD Rims
FWD rims are typically a high offset (+35 or more), and may require a spacer if used on a 1200.
Acura Legend 1986-1990 (15x6", 64.1 center hole)
Acura Vigor 1991-1994
Acura TC 1992-1995
Acura TL 2.5 1995- (15x6", 64.1 center hole)
Acura CL 2.2/3.0 1995- (15x6", 64.1 center hole)
Chevrolet Sprint 1988-1989 (12x4, 10mm studs, 59.6 center)
Ford Festiva 1987-1993 (12x4)
Ford Laser (KA to KH)
Geo Metro 1989-1997 (12x4, 10mm studs, 59.6 center)
Honda Accord 1990- (14x6, 15x6, 64.1 center)
Hyundai Excel
Kia 2001- (67.1 center)
SAAB 99 1968-1980 (5.5 inch wide, needs spacer)
SAAB 900, 900 Turbo 1979-1987 (needs spacer)
Suzuki 1989- including Swift, Aerio, Verona, Reno, Forenza
Volvo 40-series 1998- including 15x6 (centers need boring out to 70mm)
Saab Wheels
The offset is a little too positive - have to run a small spacer to clear the front strut.
5.5 inch wide Saab wheels with 175/55 & 185/55 tyres.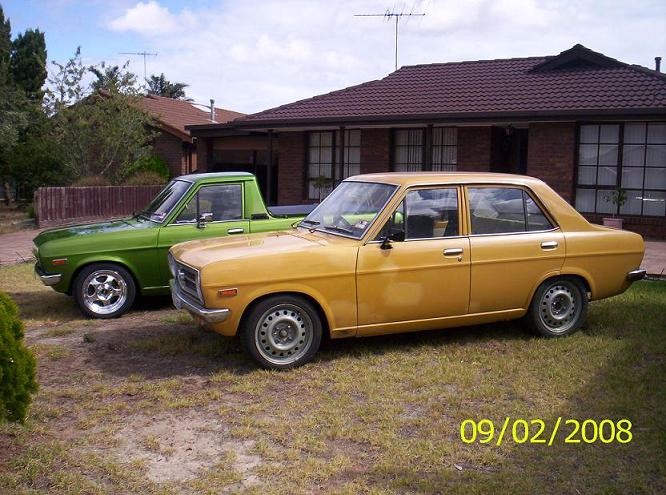 Album click to view
Saab Silvervane rims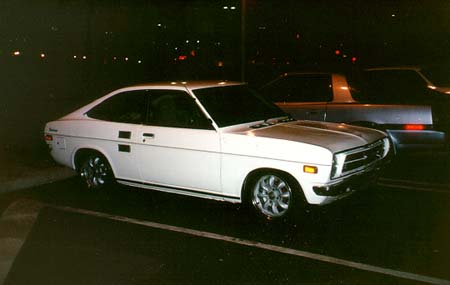 Album click to view
Offset: 40 or 45 mm
SAAB 99 1968-1980 (5.5 inch wide, needs spacer)
1979-1983 SAAB 900
1984-1987 SAAB 900, 900 Turbo (6" wide, needs spacer) 71.5 centers
This tyre and Saab wheel combo needs no spacer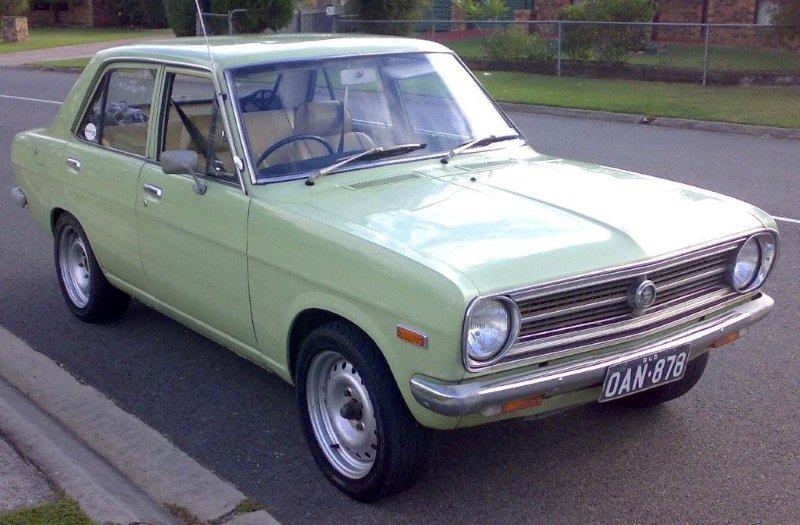 Album click to view
Sigma Rims
Unknown what mods are need to fit Mitsubishi Sigma wheels.
Australia
* Chrysler Sigma 1978-1980
* Mitsubishi Sigma from 1981

1977-1980 #GE Sigma SE 14x5.5 with 195/65R14


1982 GH #Sigma Turbo rims 15 x 6 inch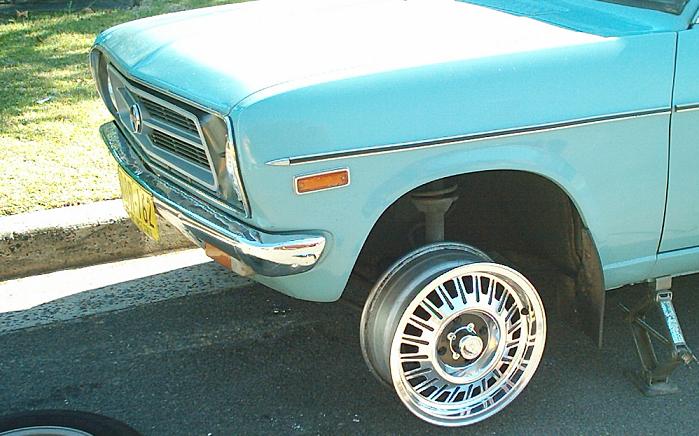 1984-1985 GK Sigma SE 14X6JJ

WIKI go to Wikipedia
Album click to view
GE Sigma SE
1977-1980 Australia GE Sigma SE
1976-1979 Japan Galant Lamba
1978-1983 USA Plymouth Sapporo
14x5.5 with 195/65R14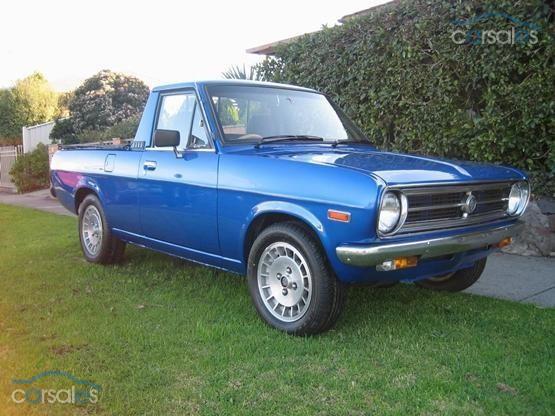 Post click for topic

Album click to view
Sigma Turbo
1982 GH Sigma Turbo rims 15 x 6 inch 4x114.3 (Sigma Turbo was a limited run on 500 cars)

WIKI go to Wikipedia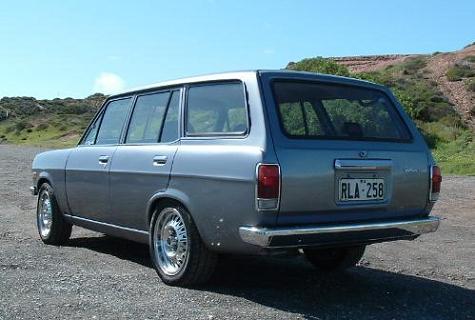 Album click to view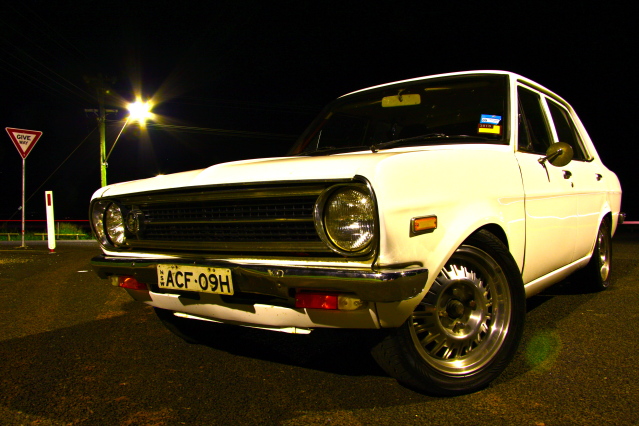 Album click to view
Upload click to view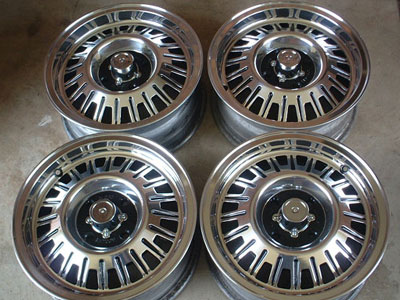 Album click to view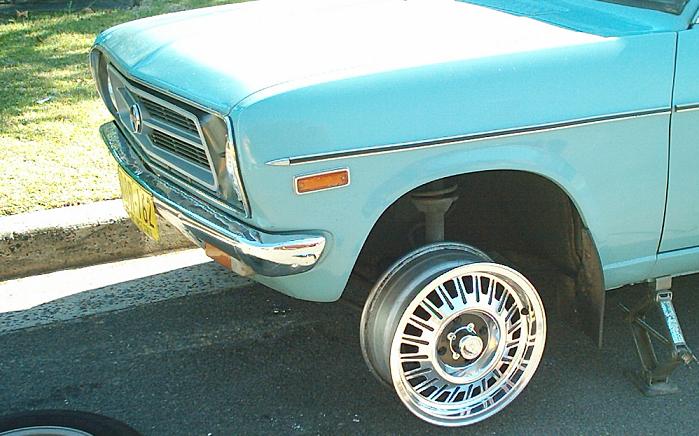 Album click to view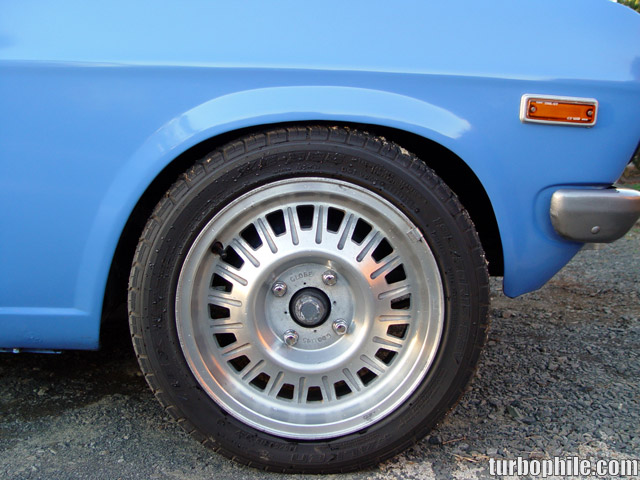 Album click to view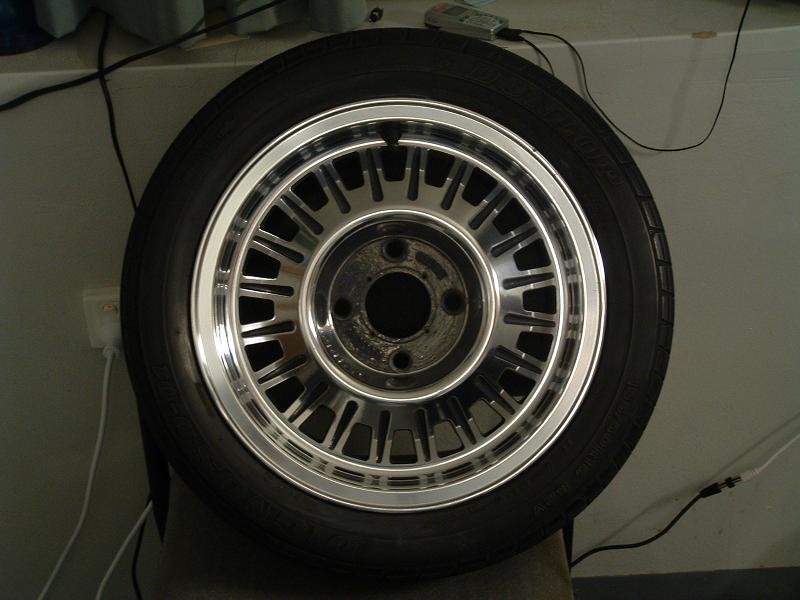 Album click to view
Toyota
Celica
4-spoke Styled Steel Wheel
* 1973-1983 Corolla [1]
* 1974-1975A20 Celica


A40 Celica 1978-1981

Album click to view
Album click to view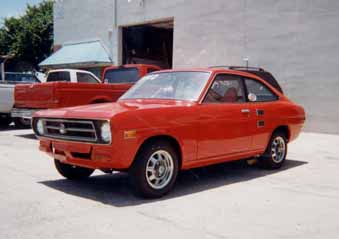 Album click to view
Album click to view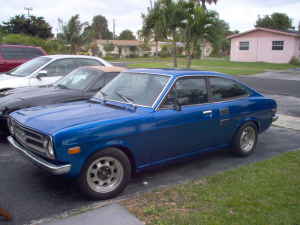 Album click to view
Corolla RWD
E30 1974-1979
E70 1979-1983
E80 1983-1986

Album click to view
1982-1986 E80 and TE71 Levin/Trueno pointie with slots 13x5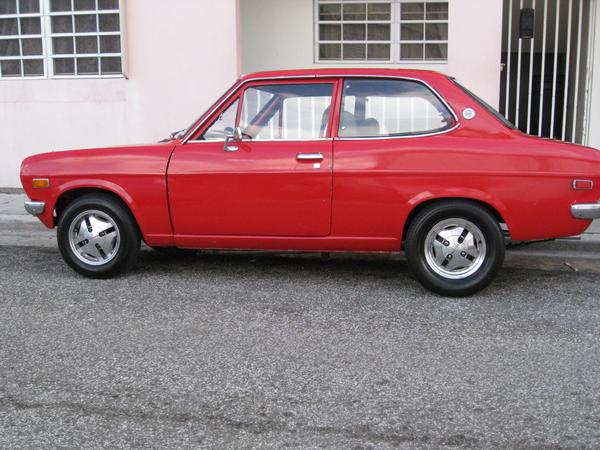 Album click to view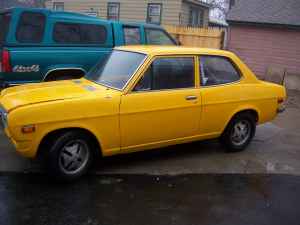 Album click to view
E86 Levin

WIKI go to Wikipedia
WIKI go to Wikipedia
Supra
A60 Celica XX 1981-1986/Z10 Soarer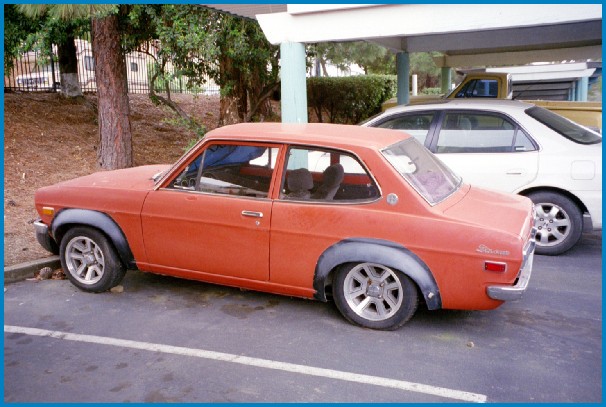 Album click to view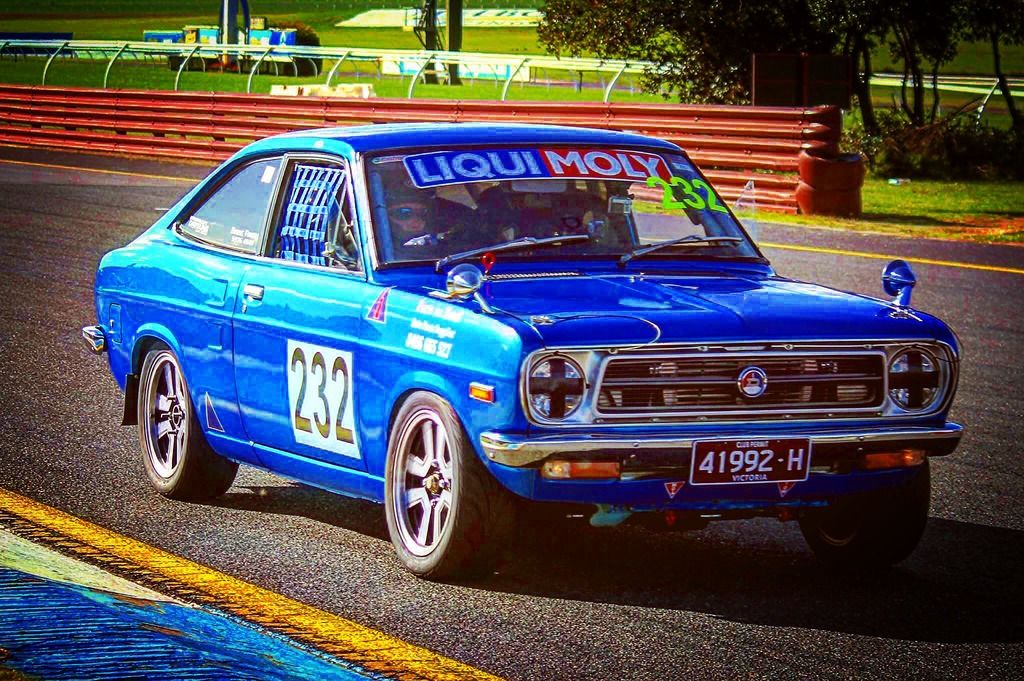 Post click for topic
Nissan-Datsun Wheels
Bakkie Deluxe Wheels
B140 Champ with deluxe option wheels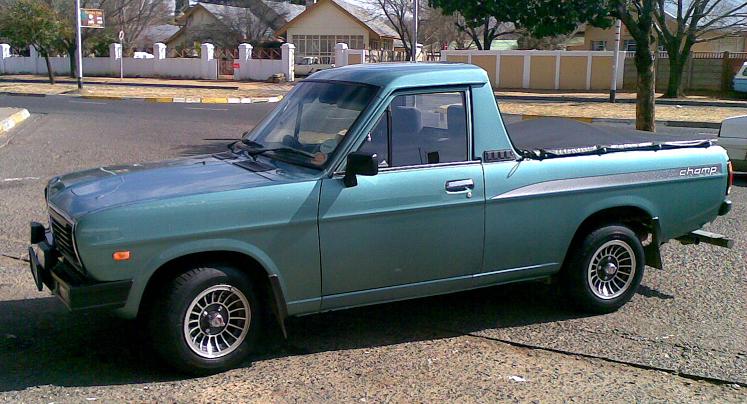 Album click to view
Bakkie White-spoke Wheels
B140 Champ wheels (trail duster style aka white-spoke steels)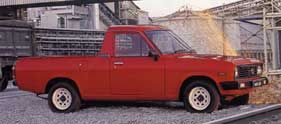 Factory Champ rims on 1200 GX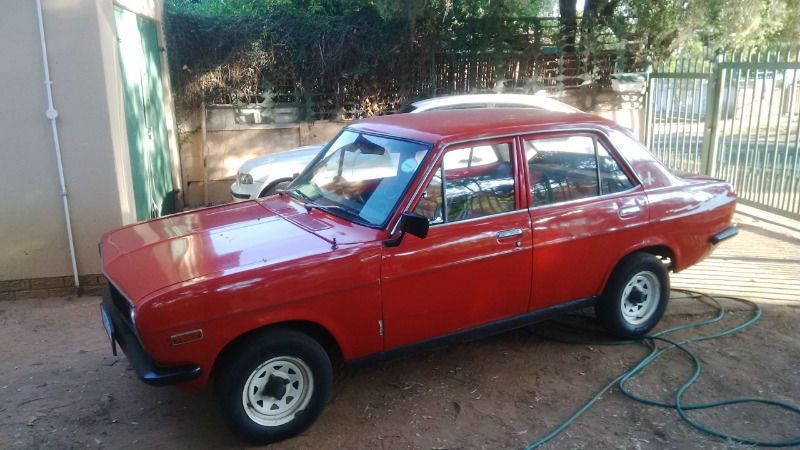 A-LINE "Spoke White" of the Steel Outback Range (8-spoke)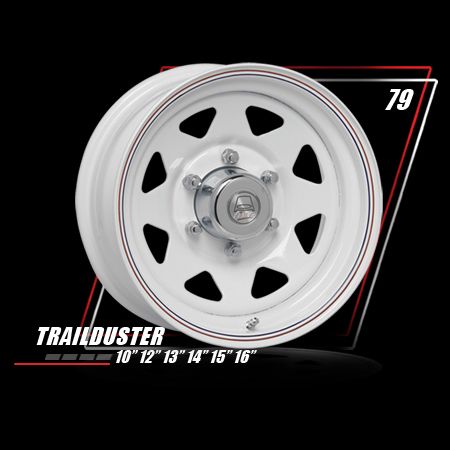 ¤
Post click for topic
Post click for topic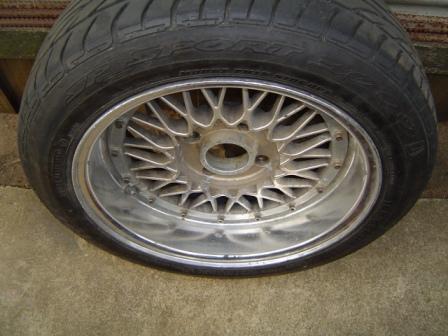 Album click to view
Album click to view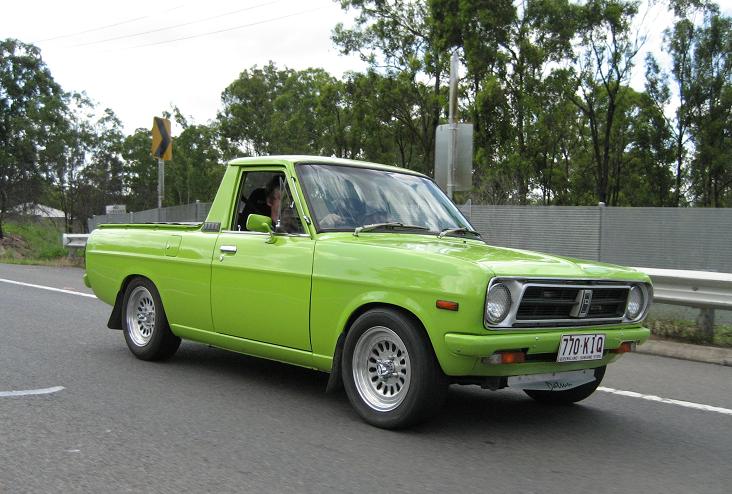 Album click to view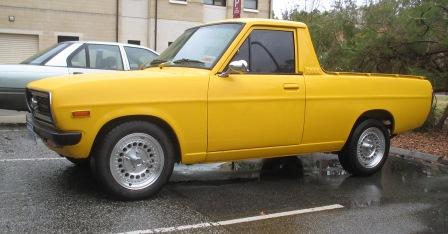 Album click to view
¤