[< Previous 19 20 21 22 23 24 25 Next >]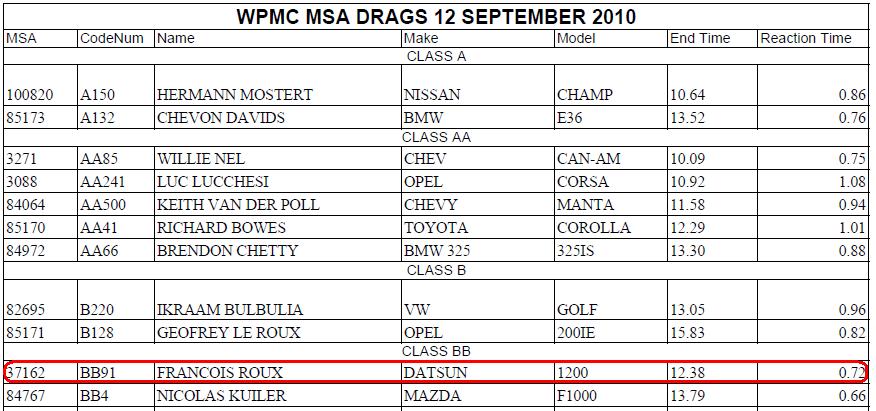 Newest time slip

kululadotgroen

2010/11/3 13:05

Tell a friend
1670

0

0.00 (0 votes)


Did a 12.38 at the last drag event I attended. Unfortunately managed to break the Alfa diff's insides in a million pieces, otherwise I'm sure even a better time was on the cards, since the track was getting quicker at that stage. My time in the red. But also notice at the top of the page is a Nissan Champ, which is the name for the 1400 Nissan bakkie. Very quick, also running a 4AGE turbo.
[< Previous 19 20 21 22 23 24 25 Next >]
The comments are owned by the poster. We aren't responsible for their content.