The function of the screw is to fasten the top to the carburetor. There is no adjustment, only tighten it enough to be snug.
Be sure you use the appropriate size flat screwdriver. Using one too small or a + screwdriver may damage the screw.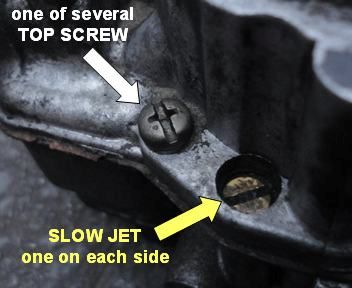 The other part is the Slow Jet. Screw in and tighten. It must not be loose. Do not overtighten. It does not take much torque to make tight.
For more information, see
Carburetor Overview