yep. 600 x 850 is about 150kb and is readable for magazine size pages. I resize them using the STG Thumb app.
this is 800 x 950 - 163 kb
for another example of Nismo Catalog pages I did click
107kb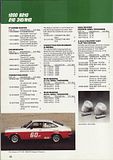 If you view it full size you'll be able to read every line. And the datsun1200.com Photo Album will upload it no problem.