Hello Greg,
Thanks for bringing that up. Personally I believe that if all contact surfaces are clean, flush, level and the head bolts are tightened accordingly in
staged torque settings
the mild steel shim should be okay.
Interestingly enough I have the original head gasket off my B10 that was the old 2 layer metal shim and material overlay type and it's made of mild steel (yeah even Datsun grade mild steel). It looks fine to me after how many decades it was on there. I only removed it last year after I found evidence of gasket failure in the rocker cover (very messy).
As you can see it is in fine condition as it is, in fact it was the material sheet overlay that failed not the mild steel.
Here is the extract from the factory manual about the steel head/block sheet;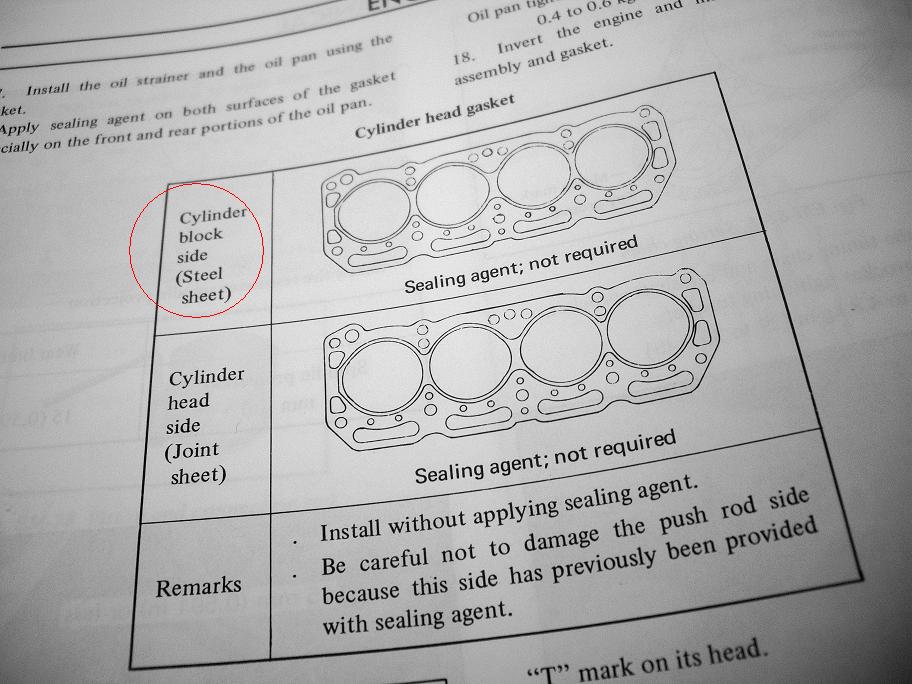 I guess if there is no severe contamination of the coolant things should be okay and if the surfaces are clean and well set then I wouldn't expect too much corrosion.
On another note if SS is a preference I can certainly inquire about costs etc.
I'll update this thread soonish, just a little short on cash at the moment. There are issues with getting these machined down too it's almost impossible at a budget price.
Chris