120Y indicates certain A12-powered Datsun models.
In some markets, 120Y may refer to:
* B210 Datsun B210 (1974-1978)
* B310 Datsun B310 (1979-1982)
* 120Y bakkie Datsun B120 bakkie/pick-up
  

Apparently A14-powered B210 was badged "120Y" in Costa Rica.
I'm told that Trinidad-assembled B310s were marketed as 120Y even when equipped with A14 or A15 engines. These were marketed as 140Y and 150Y in Europe.
120Y, 130Y, 140Y and 150Y -- "Y" was a Sunny market name.
130Y Sunny B11 Malaysia

"120Y" is simply the marketing name for a B210 or B310 with A12 engine. This name "120Y" was only used in some countries (markets). In other markets the same car was called "Sunny". The same car with A14 was called Sunny, 140Y or B-210. With A15 was called Sunny, 210, or 150Y. It depends on where it was sold. Newer FWD Sunnys also sported 130Y for E13 engine, etc.
B310 "120Y"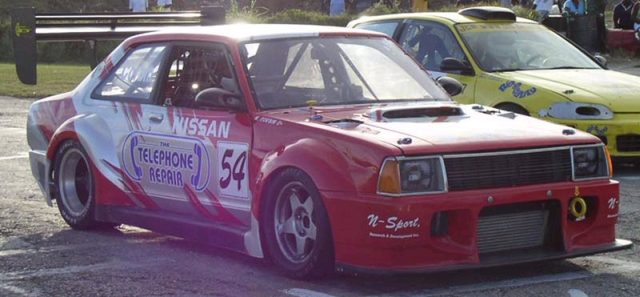 B310 "140Y"

WIKI click for photo
B310 150Y (Chile)


B310 "150Y" article (in Spanish)