B210 van and B210 coupe both used a tailgate. The Coupe tail gate is more commonly called the hatch or liftgate. Gas struts keep the boot (tailgate) open once it is lifted to the up position.
Coupe Tail Gate
DX came with hatch struts, to keep the hatch open when lifted. GL & GX hatch struts came with switches to turn the light on. When new, the struts will support the weight of the hatchback. As they age, at some point they will no longer keep the hatch up.
Some Australian-sold coupes came with a metal stay for the left hand side, a bar that holds the hatch in the upright position. The struts are more to assist in lifting it. Reportedly that's how they were sold by the dealer.
120Y Coupe with hatch open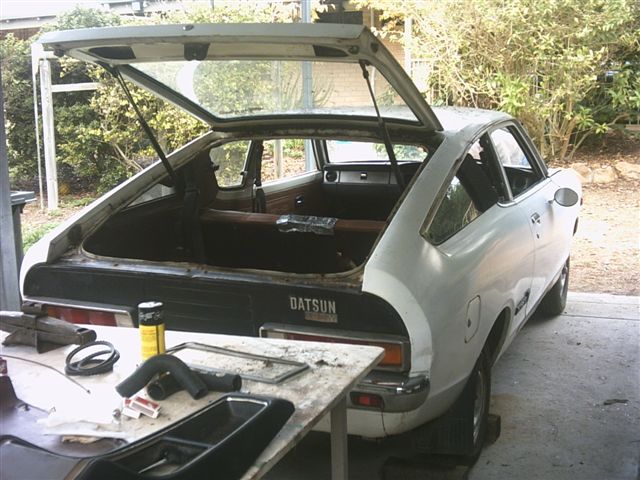 Album click to view
90100-H5500 ASSY-PANEL,TAIL GATE COUPE
90810-H5501 WEATHERSTRIP-tail gate <> 90810-H5500

TAIL GATE TRIMMING (underside of hatch)
90900-H5500 FINISHER-tail gate (Black)
90900-H5501 FINISHER-tail gate (Brown)
01553-00211 CLIP-trim (Black) (11)
01553-00221 CLIP-trim (Brown) (11)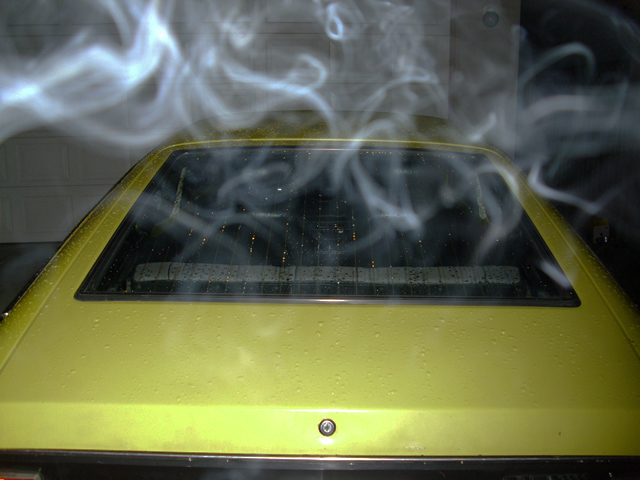 Post click for topic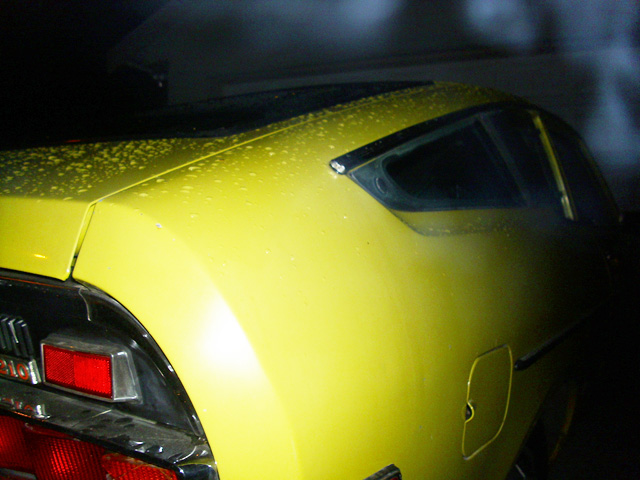 Post click for topic
Hatch Struts
Tail Gate Stay
90210-H5550 BALANCER KIT-tail gate (R.H.) K-GX,K-GL,(op.)K-DX, USA ALL
90211-H5550 BALANCER KIT-tail gate (L.H.) K-GX,K-GL,(op.)K-DX, USA ALL
90210-H5500 BALANCER ASS'Y-tail gate (R.H.) K-DX $175 USD
90211-H5500 BALANCER ASS'Y-tail gate (L.H.) K-DX $175 USD

Aftermarket
* SACHS Stabilus SG225004 $17 USD Rockauto, $21 USD O'Reilly
  
  CONNECTION Ball Socket End
  Extended Length 24"
  Compressed Length 15"
  Lower Mount Type: Ball Socket
  Upper Mount Type: Ball Socket
  Travel Length (In): 8.504 Inch
* AMS AUTOMOTIVE 4729 Hatch Lift
  
  Extended Length (inches) 23.88 
  Compressed Length (inches) 14.81 
  Stroke (inches) 9.07 
  Pounds of Force 46 
  Shaft Diameter (mm) 8 
  Body Diameter (mm) 22 
  Shaft Connection U-Blade 
  Body Connection U-Blade 

Sources
* Nissan 
* Local auto parts stores
* wreckers
* Gas Strut Recharge, Launceston TAS

Swaps can also be done for example Falcon XD front bonnet struts. Because the upper tailgate is light, the trick to finding the right 'weight' at the wreckers - find a bonnet that just worked its way down slowly under its own weight. Sometimes only one side is needed if the alternative strut is too powerful. At the wreckers there are lots of cars, lots of bonnets. Just measure up the open and closed lengths and go a'lookin.
¤