Dash Brake lamp lights up if there is a problem or if the parking brake is on.
Brake Stop Lights
See: brake stop lamp wiring

Hand Brake Switch
Lamp switch for Hand Brake pull-handle was fitted to USA 1200s, Japan Sunny Truck staring 7510, and is fitted to newer Australia utes.
Album click to view
The switch turns on the warning lamp
Switch

Album click to view
UTE: switch wire goes up back wall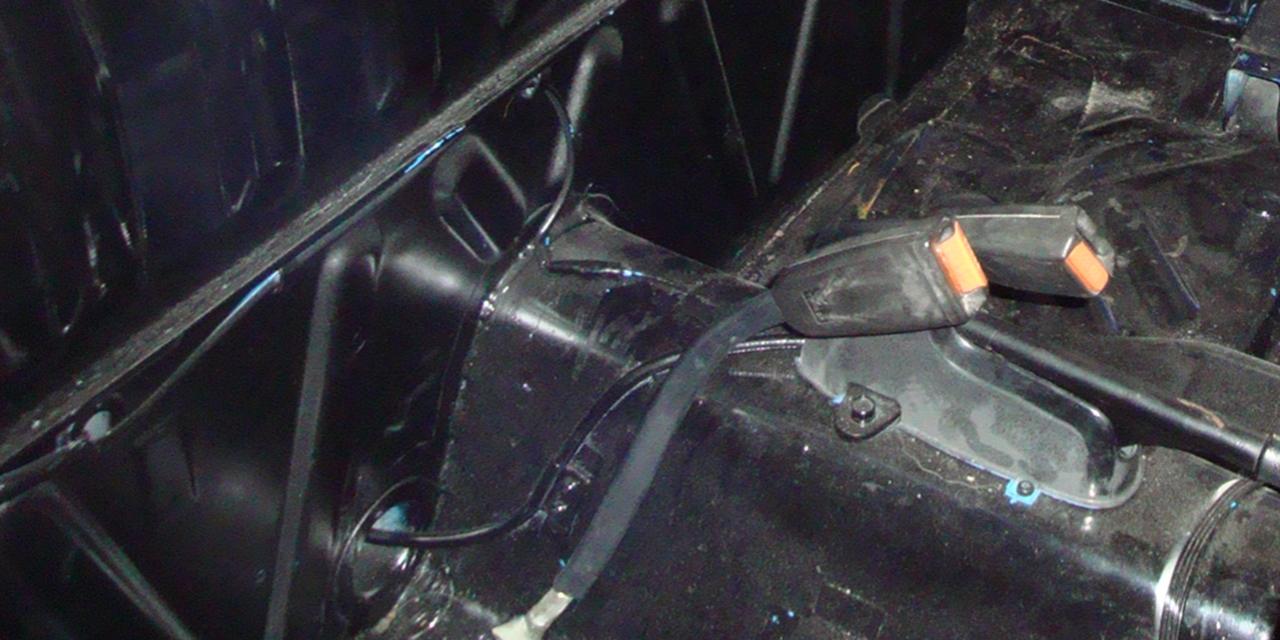 Album click to view
Brake Fluid Level Warning
Starting around 1976, Brake Master Cylinder caps were fitted with floats and electrical switches to warn of low brake fluid level.
Album click to view
Pressure Loss Switch
A brake check switch is used on North American 1200s to signal if there is a problem with the brake pressure.
Schematic
The BRAKE dash lamp is always connect to 12V when IGN switch is on. It only lights up when a switch grounds the bulb. A switch is fitted to the hand brake lever. When you pull the lever, it grounds the circuit.
G: Green wire from IGN fuse to dash cluster lamps
B: Black wire to main body earth bolt in engine compartment
Y/G: Yellow wire w/Green stripe, from switch to bulb, grounds the bulb
Album click to view
(Most 1200s don't have the Check/Service Warning Light Switch)
Album click to view
¤