The Dan Hall 5-speed is a Datsun 60-series Transmission 4-speed case that was modified to fit five Hewland Mark 4-8-9 gears. It was built by Dan Hall of Portland, Oregon, USA and used in SCCA racing.
Overview
No. 77 GT-5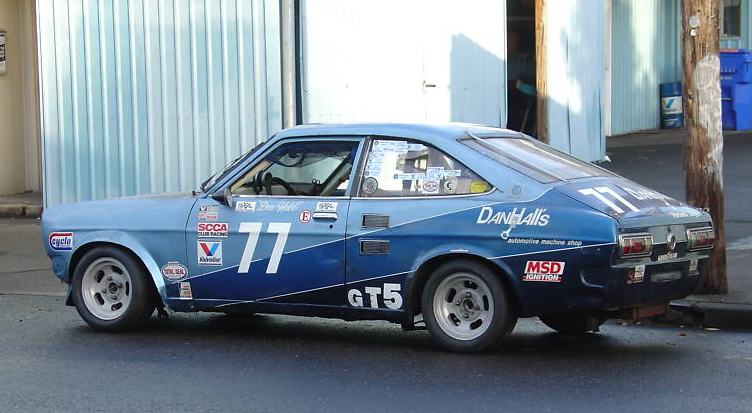 Post click for topic
Using Hewland MK 9 gears, virtually any gear ratios are possible.
New they were $3500-4000 USD.
Hall 5-speed (left) vs FS5C56A (right)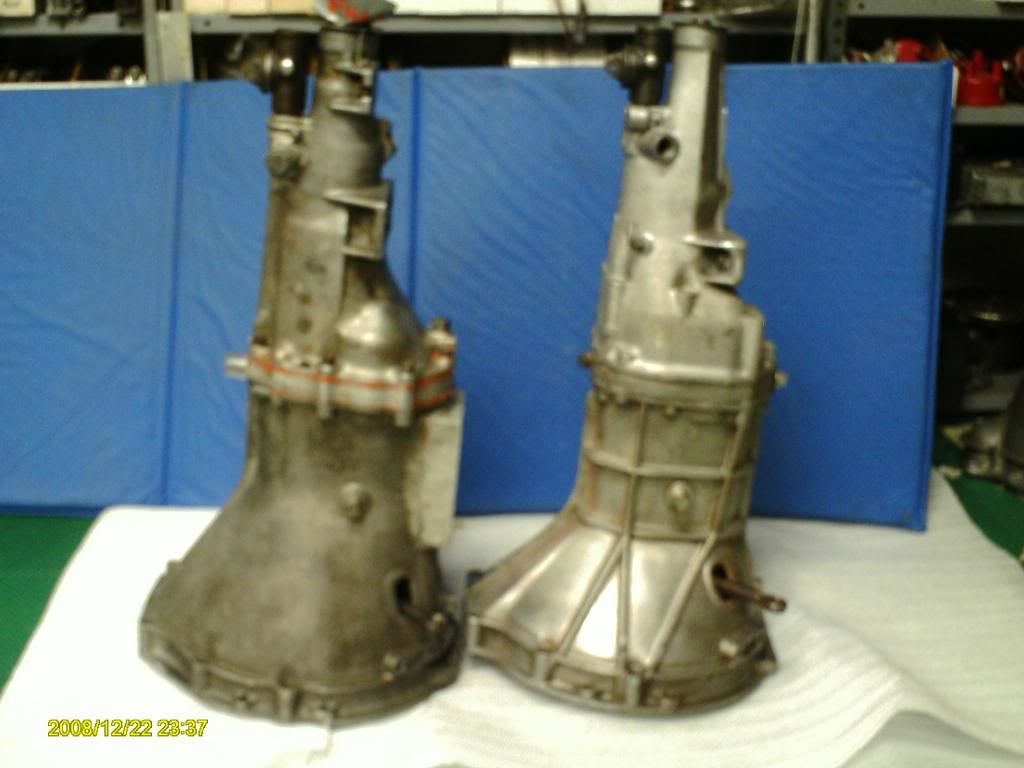 Hall-Hewland Close Ratio Dog Engagement Transmissions
The Hall-Hewland transmission is the choice of racers with high horsepower A-series race engines or for any racer needing to change gear ratios to suit a particular track. 5th gear is direct drive 1:1. Every other gear, 1st through 4th, is changeable to any other Mk. 9 Hewland/Webster gear ratio availble.
The Hall-Hewland gearbox is also much stronger than any of the 56 series gearboxes, because of the larger Hewland Mk. 9 gears and by using larger "60" series gearbox components such as the modified main shaft and the transmission cases. Shifter location and driveshaft length are identical to the 56 series gearbox. Other than the rear transmission mount (which will have to be fabricated), the Hall-Hewland gearbox is a direct fit into any Datsun 1200 or B210. It is a direct fit into any of the 210 (B310) chassis.
Below is a photo of the first Hall-Hewland built by Dan Hall of Portland Oregon in the 1980s.
Hall-Hewland Box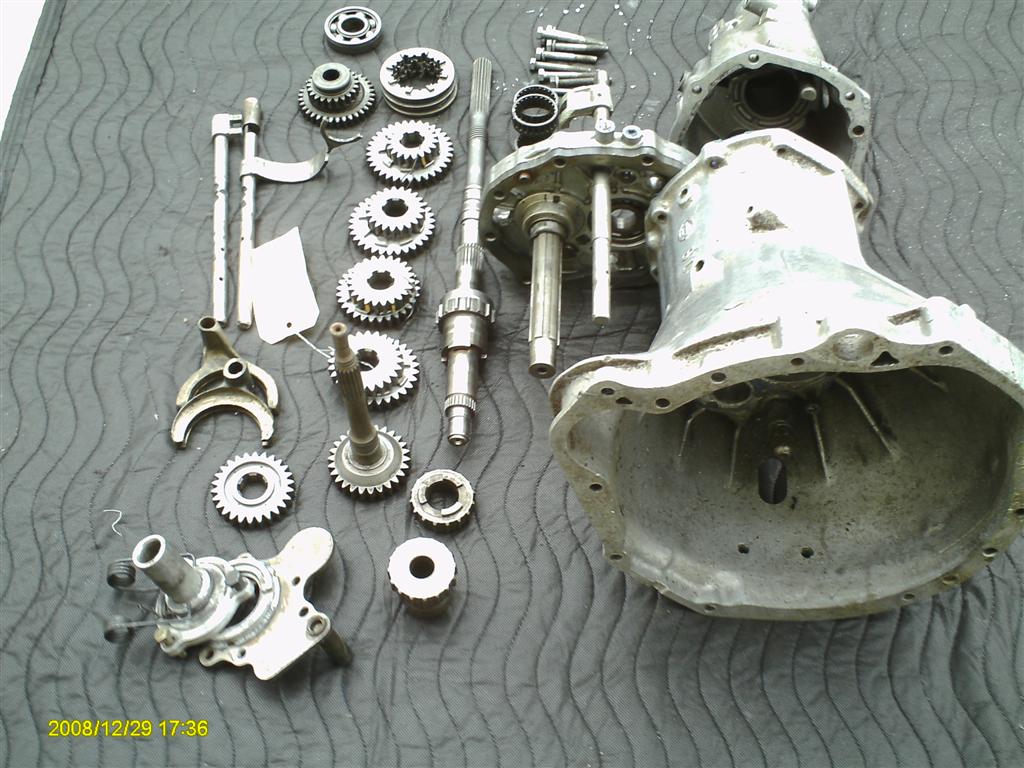 Upload click to view
Hewland MK 9 Gears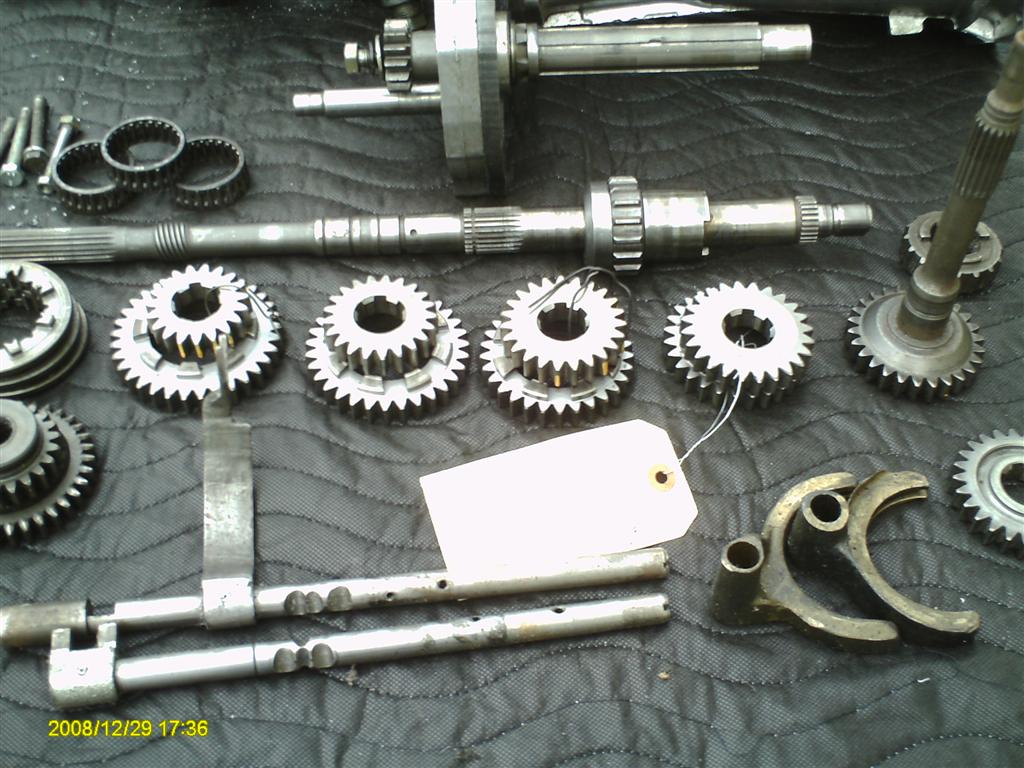 Upload click to view
Hall-Hewland (left) uses the smooth case from the 60 series transmission, with the additional oil sump added during manufacturing. F5C56A 5-speed (right) shown for comparison. Both are direct bolt on to any A-series Datsun engine. Notice difference in rear transmission mount location. Both the Hall-Hewland and the F5C56A will require modification or fabrication of a rear transmission mount when placed in a Datsun 1200 chassis.
Web site: PeterZekert.com
Discussion: 
* Hewland Gearbox in A-series "60" Case
* GX Datsun 1200 ... Hewland transmissions 

¤