The famous <E15ET> Nissan Turbo engine was the pinnacle of the Nissan E Engine design. It produced 115 hp (86 kW).
Also see E-series Engine Swap
Power
Turbo Power! Right from the factory. Some question whether a regular E15 has any real advantage over an A15, but there is no question that the E15ET (the turbo version) is a superior design. The cylinder head flows more than other E-series engines.
E15ETᵂ Stock
* 115PS (85 kW; 113 hp) JAPAN
* 106PS (78 kw; 105 bhp) AUS N12 Exa
* Torque 116 lb-ft (157Nm) AUS
* 7.8:1 Compression Ratio
* 7.3 - 7.4 psi boost (7psi nominal)
* T02-style turbo with internal wastegate

Modified
112.6 kw @ 5650 rpm
200 Nm @ 4322 rpm


The connecting rods are 3mm shorter than E15 rods, resulting in lower compression ratio of 7.3:1. This along with the low boost level results in suitable use with Regular octane fuel.

For 1986, the ET model also saw its 1.5-liter turbocharged engine updated for unleaded fuel, boost increased but power decreased.
Sources
WIKI go to Wikipedia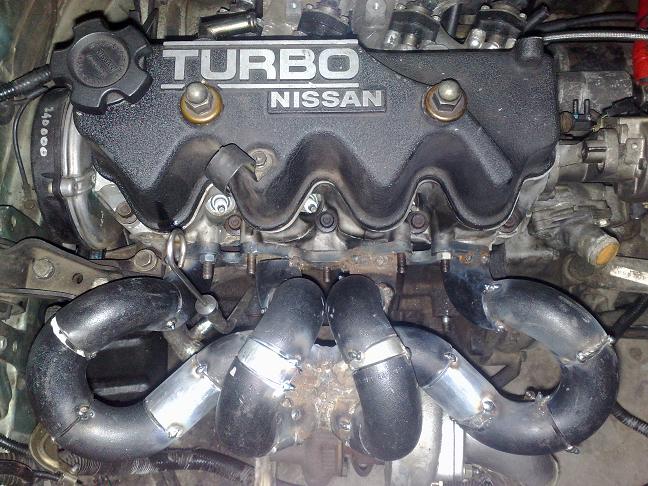 Album click to view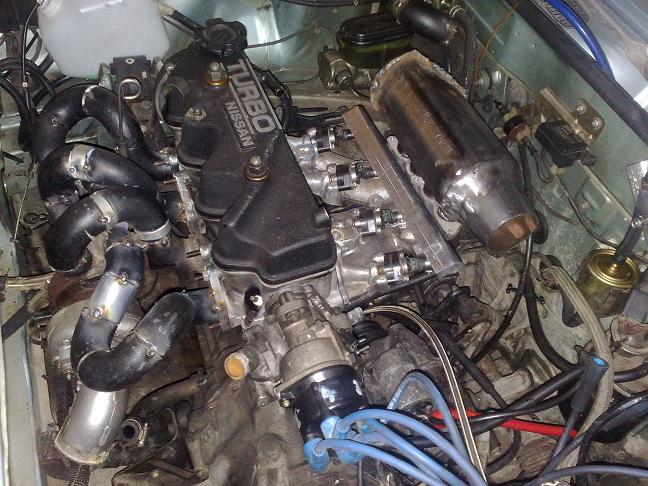 Album click to view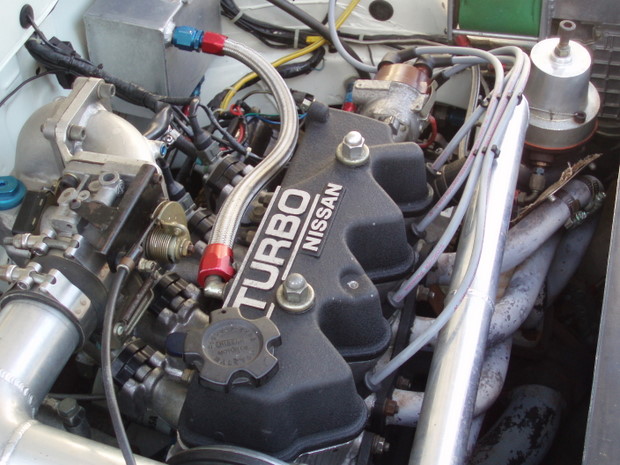 Album click to view
Album click to view
Turbo
Nissan N12 Pulsar NX Turbo (USA) 0283-0784
Nissan Cherry Turbo (EUR)
* 14411-17M00 TURBOCHARGER
** M26 AR .47
AiResearch M10/ Garrett TB020 

AiResearch M10 turbocharger from Nissan Sunny B11 (JDM)
* 14411-56A00

Distributor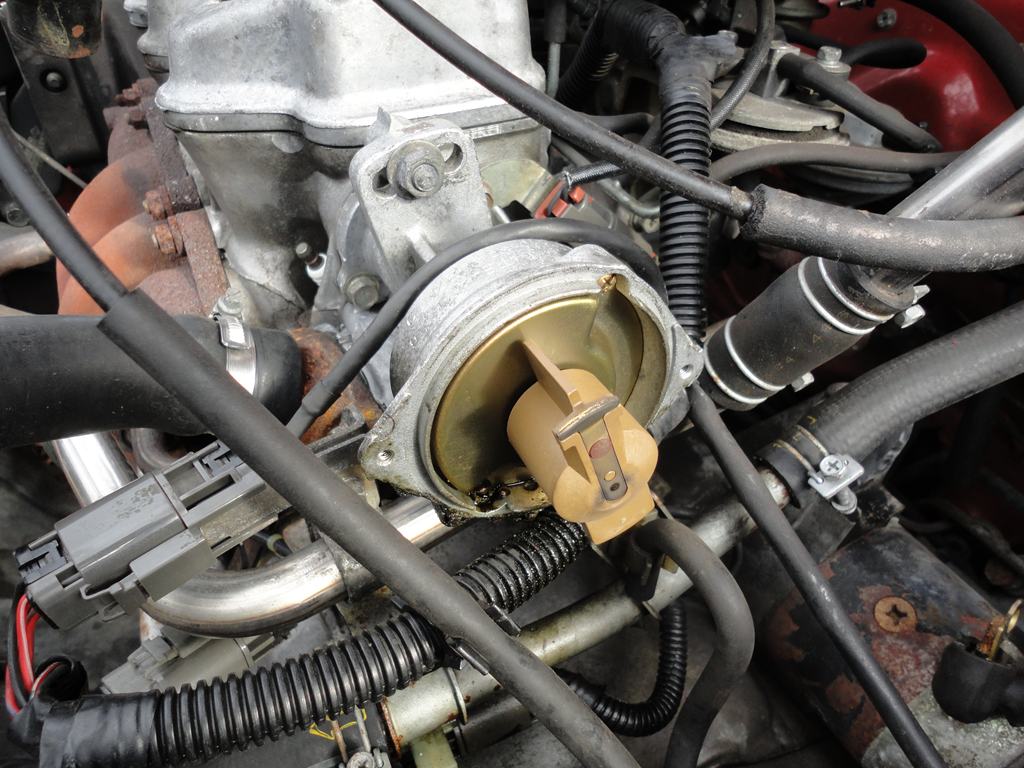 ¤