The Fuel Shut-Off System was introduced in some 1980 B310 USA models. It leverages the anti-diesel valve to stop the fuel flow during periods of deceleration. This is similar to what EFI systems do. It is only active at higher speeds, namely above 40mph.
1980: All California models  
1980: FED A15.MT
1981 CAL, FED, FED.MPG and CAN.MPG models. 
  Canada models did not use fuel-shut off except for 
  MPG (FU Engine) models.

For safety and good performance, the FSOS does not work unless the engine is decelerating.
Only works when decelerating (vacuum is high AND speed above 40mph)
Does not work in neutral, so engine will not stop due to lack of fuel
Does not work when clutch is engaged (so you can blip the throttle)
Components are:
This would be an interesting system to retrofit to older models for increased fuel economy.
Fuel Shut-Off System replaces Throttle Opener.
Hitach DCH306-67
Dual-mode spark advance (intake vacuum works at idle, improving fuel economy)
Double-lead anti-diesel valve
16767-H7280 UNIT-ENGINE REVOLUTION A14 FED(KFU) B310 [Engine Rev Switch, 1000-1150 RPM)
16024-H7281 THROTTLE SWITCH ASSY A14 FED(KFU) B310 [Throttle Valve Switch]
32130-H9011/32130-H9010 EXTENSION ASSY-REAR [unique, but others may work]
32006-K2401 SWITCH COMP-NEUTRAL COUPE 5-SPEED(CAL),FED KFU [Neutral Detecting Switch] replaced 32130-H9705 32006-K2400
10mph switch in speedometer
Coasting Cut-off
Nissan intoduced a similar system for 1968 USA Datsun Pickup model 520-TU. Call "coasting cut-off", it's main purpose was to reduce unburned hydrocarbons on decelleration. It is described in Nissan "Service Bulletin Vol. 79"
COASTING CUT-OFF PARTS
* Datsun 520-TU from 1967 October (1968 model years + 1968-1969 521 with J13)
16010-20610 Hitachi carburetor DCA306-4
* with magnetic valve and accelerator switch
16010-B0412 Hitachi DCA306-4A
16010-B0412 Hitachi DCA306-4BK (ISO)
16328-20600 Vacuum Switch (VS37-1)

"FUEL CUT OFF this vehicle is equipped with a fuel cut off to maintain emissions"
1969 Datsun 521 LTU J13-equipped pictured
Vacuum Switch is just below the gold sticker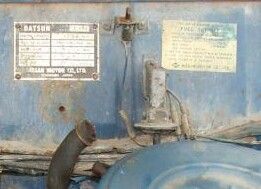 The carburetor contains "Solenoid Valve (24D)" and a bolt-on micro-switch "Throttle Switch" and bracket. The solenoid looks like an Anti-diesel Valve, but will be on a non-BCDD, non-auto choke carburetor.
Fuel-cut Valve
[need photo] is in same location as later Anti-diesel Valve
Not to be confused with "Coasting Air Solenoid Valve" (triangle base on Hitachi DAF328)

Not to be confused with Anti-diesel (Fuel-Cut) Valve (Hitachi DCH340):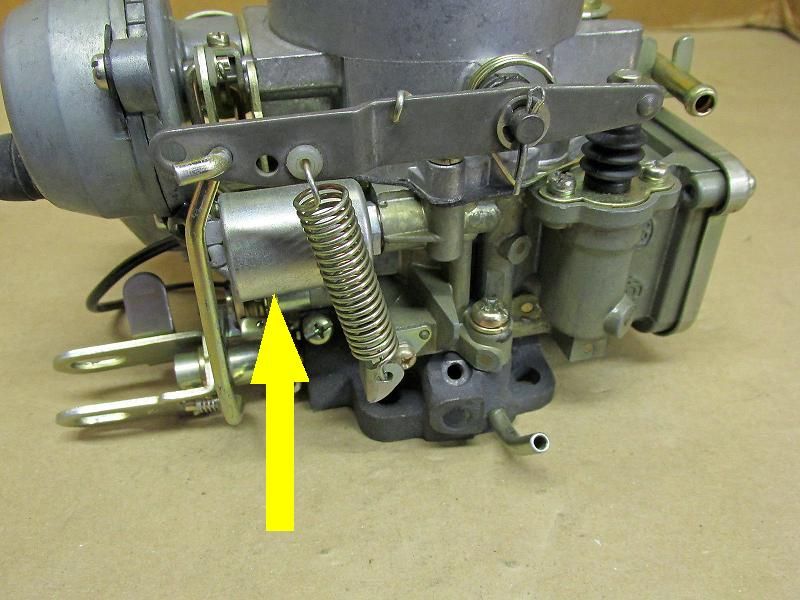 Not to be confused with a Boost Controlled Deceleration Device (BCDD) Valve: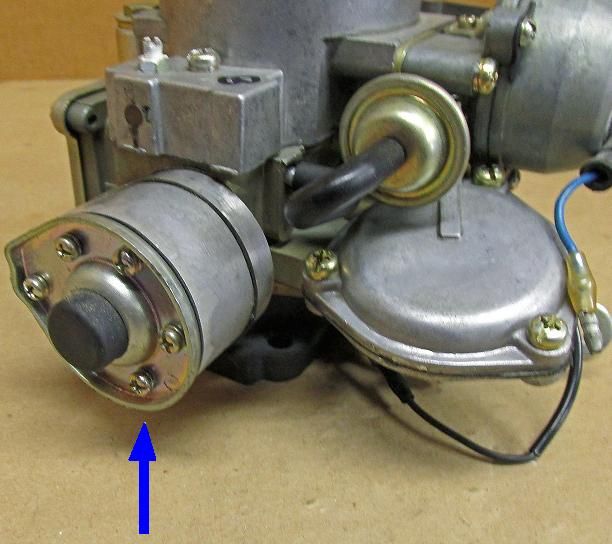 BCDD starting June 1971 for Datsun 510 USA (same time as auto choke)
Or B.C.D.D. with vacuum control valve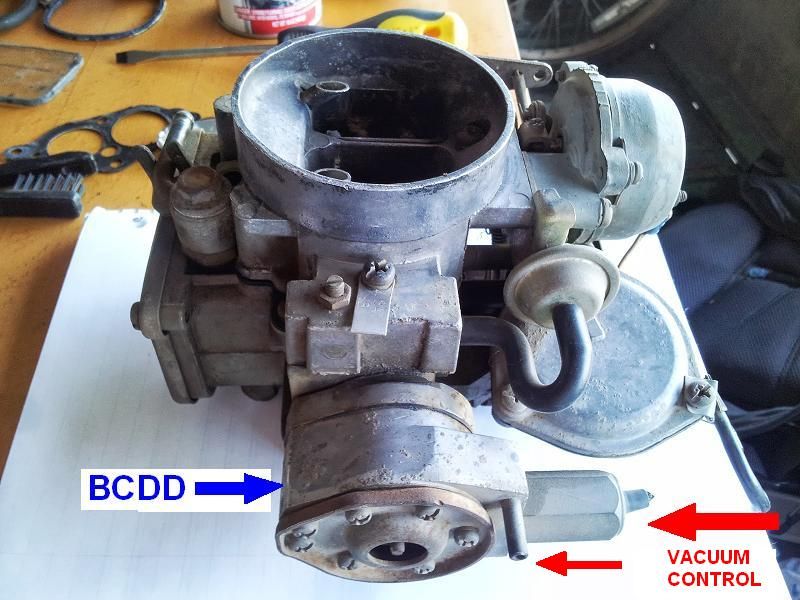 ¤