Kenya, out of all the places worldwide where you find Datsun 1200s, is a place where utility is prized. There the Datsun 1200 truck is called a 1/2 ton pickup.
Datsun 1200 site:keᴳ

Overview
Datsun/Nissan 1200 -- an icon of Kenya roads -- was replaced by the Nissan NP200ᵂ in 2009. In the used truck market (in 2015) you can find Datsun 1200 pickups, Nissan 1200s, but also some #B140 (Nissan 1400) imported from South Africa.
Prizing utility, Kenyans outfit their Datsun trucks with rollbars, canopies, light cages, cargo racks, and tarps. Additionally, the government mandates reflectors.
Main Forum dicussion: Datsuns in Kenya

"AlphDoti: you will never find a dead Datsun!"

"People rarely sell their Datos..."
Kenya Datsun 1200 truck & sedan, red 120Y

Post click for topic
Datsun 1200 sedan in Kenya - Movie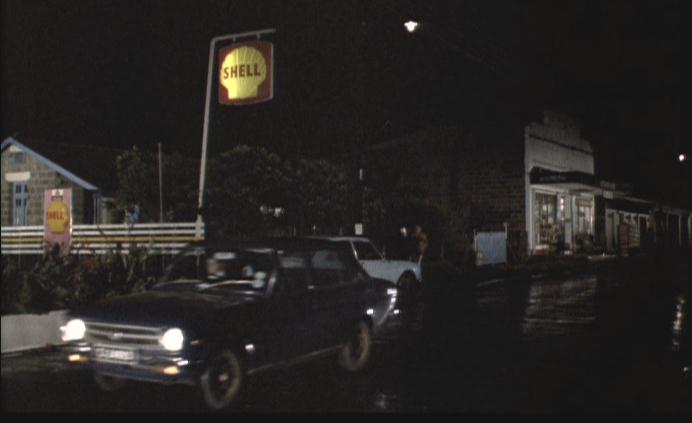 IMCDB click to view
1984 Datsun 1400 'KWE 475'

Post click for topic
Post click for topic
Post click for topic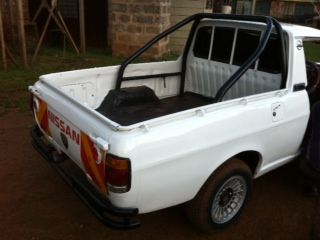 Post click for topic
Box Sky Truck

Post click for topic
big sky Nissan 1200

Post click for topic
Distributor
DT Dobie
ᴳ was the Nissan distributor in Kenya since 1964.
DT Dobie: The Nissan ˝ Ton pick-up is a living legend in Kenya. It is the most affordable half ton pick-up on the market and it works just as hard as you do. Now with competitive finance packages available, the B140 half ton just gets better and better, long after you've stopped paying for it.
2012 B140 price 990,000
This one could be a Japan used import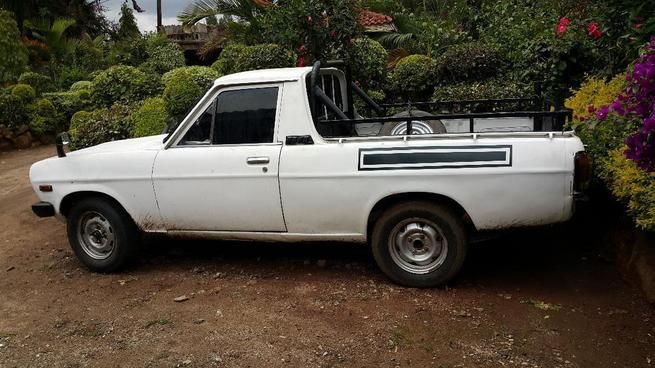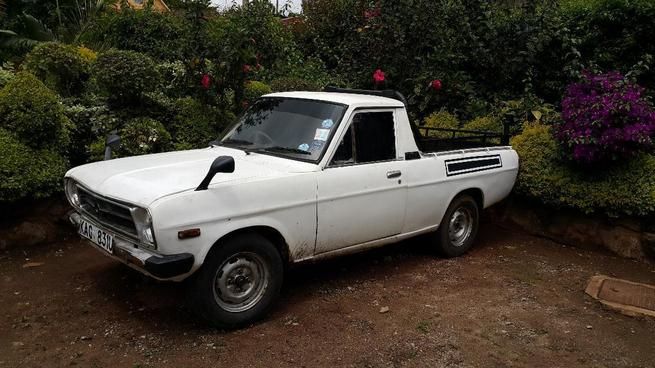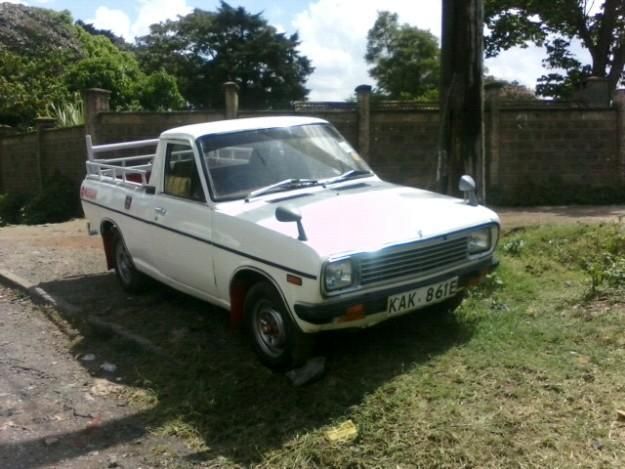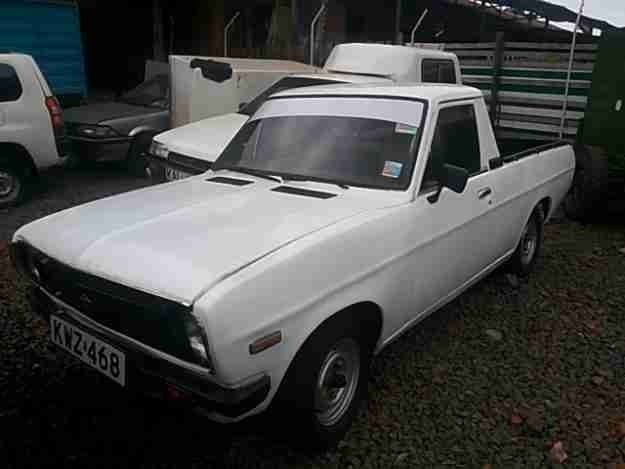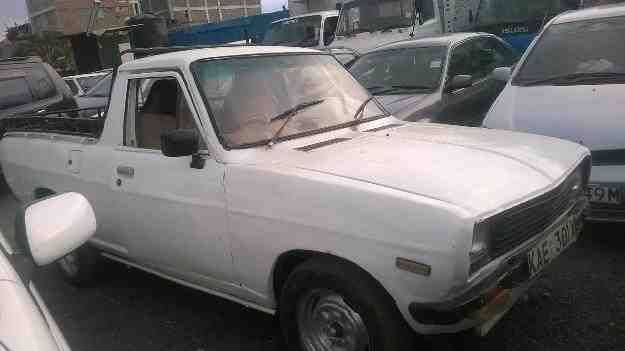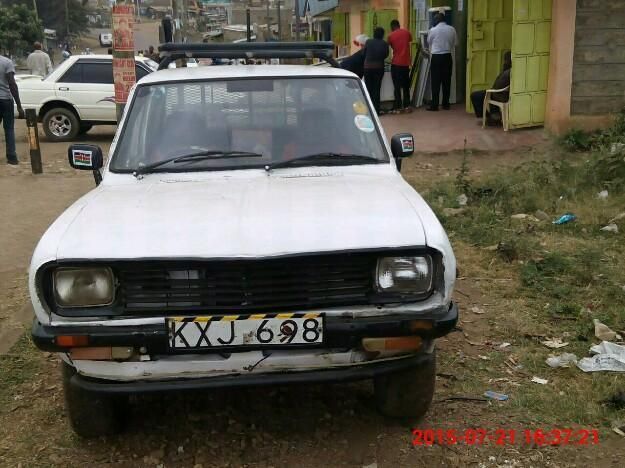 Reflectors
Reflectors on the bumpers are a unique Kenyan touch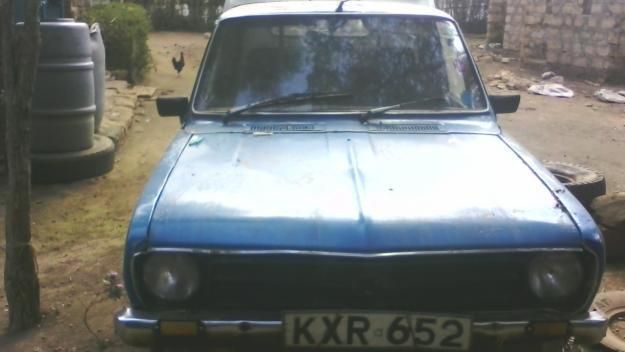 Dual reflectors are placed on the tailgate too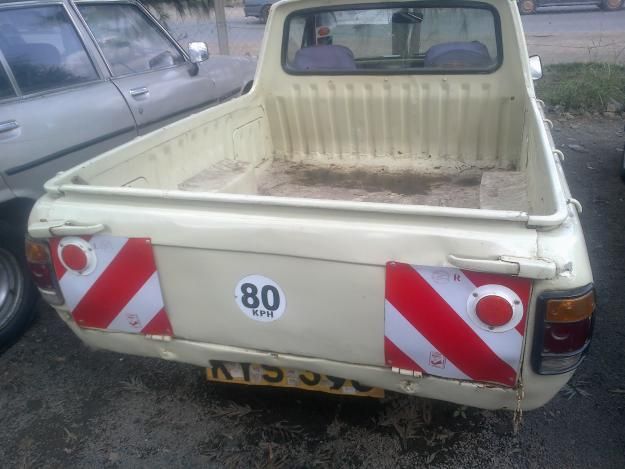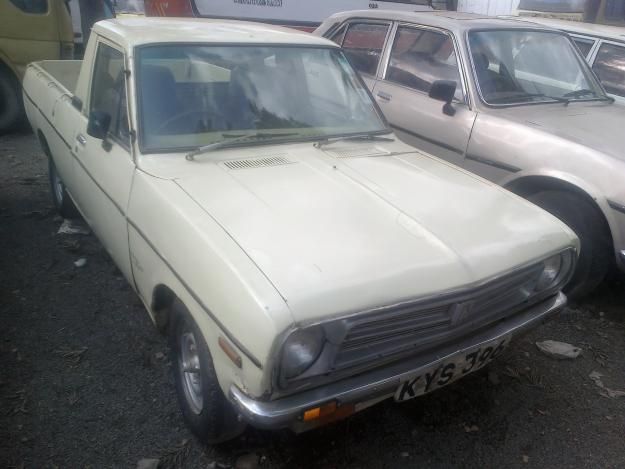 Canopies
Protection
Strong rear-window guards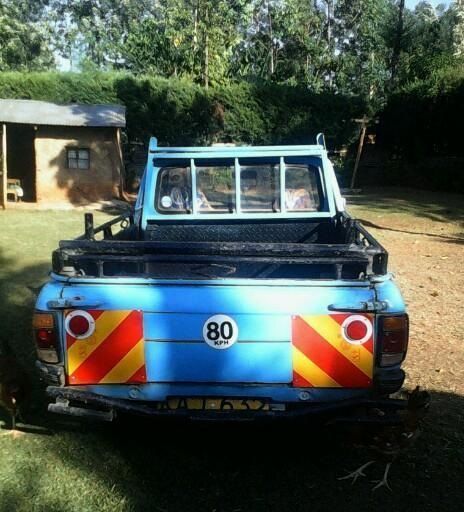 Roll Bars
Racks
The unique Kenyan full-rail cargo rack is beefy.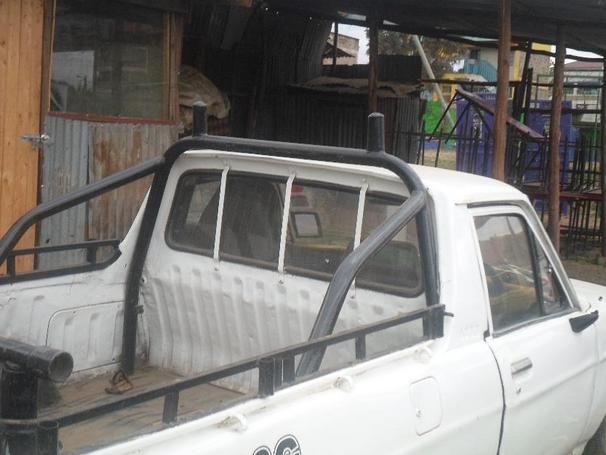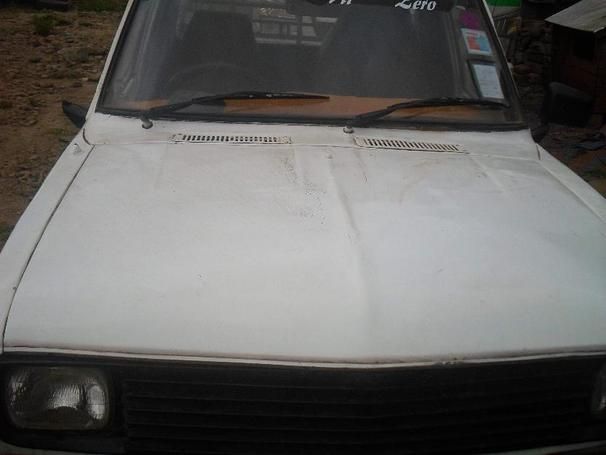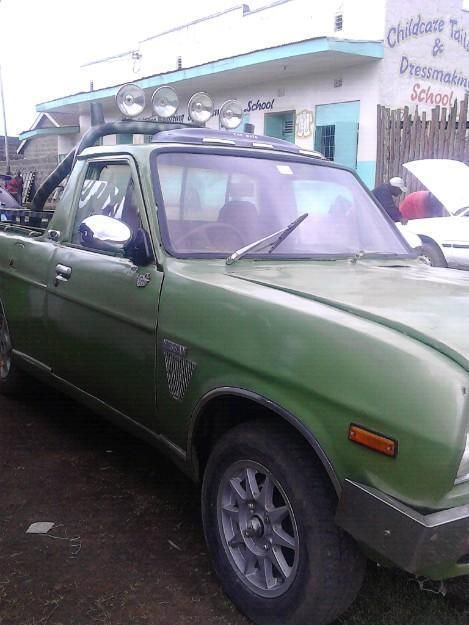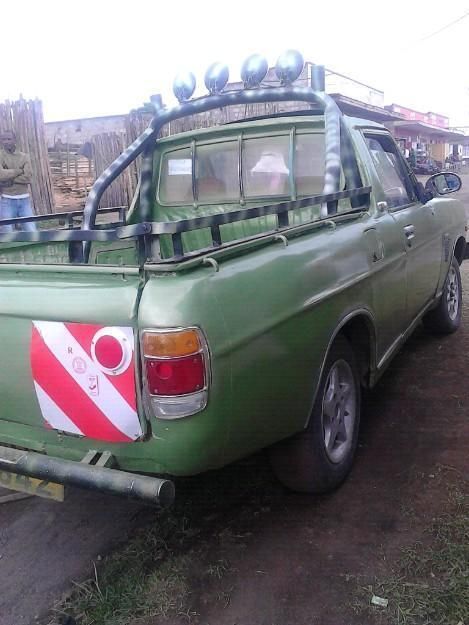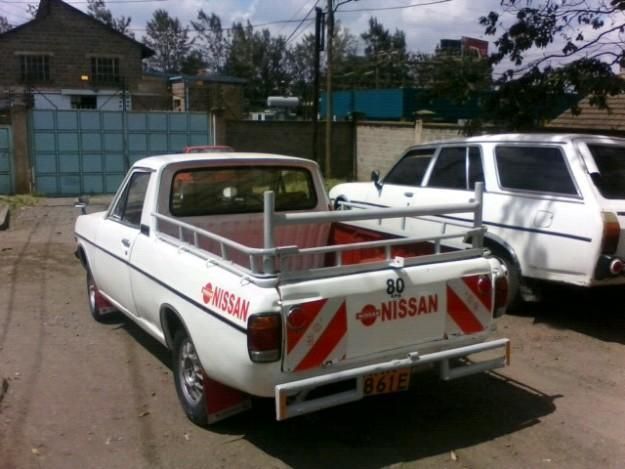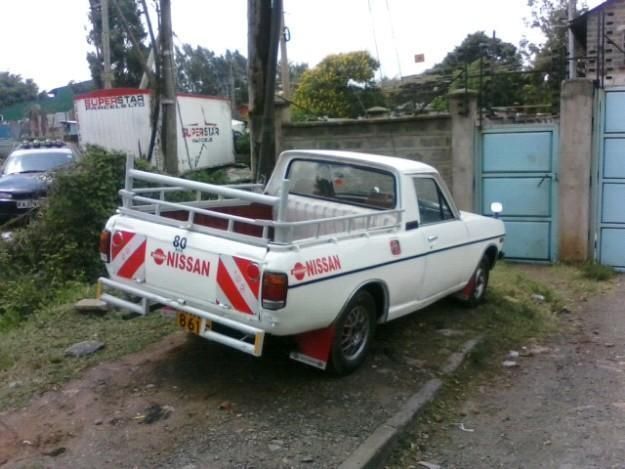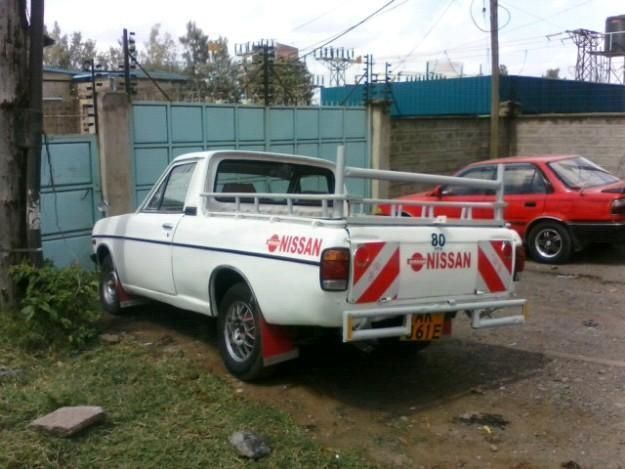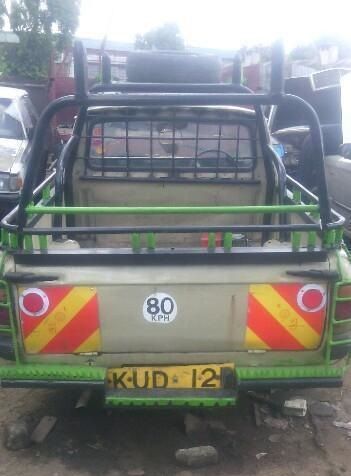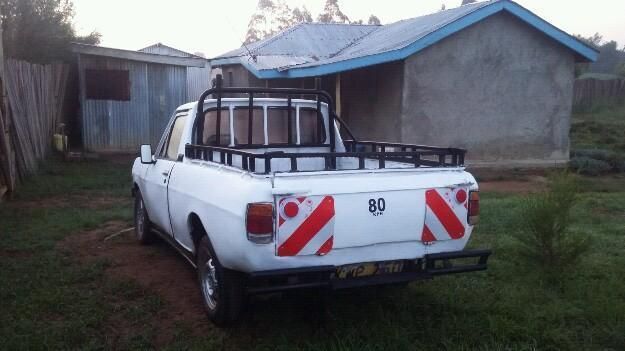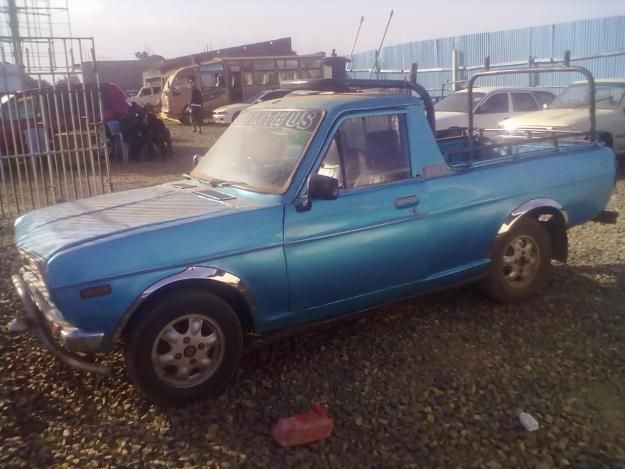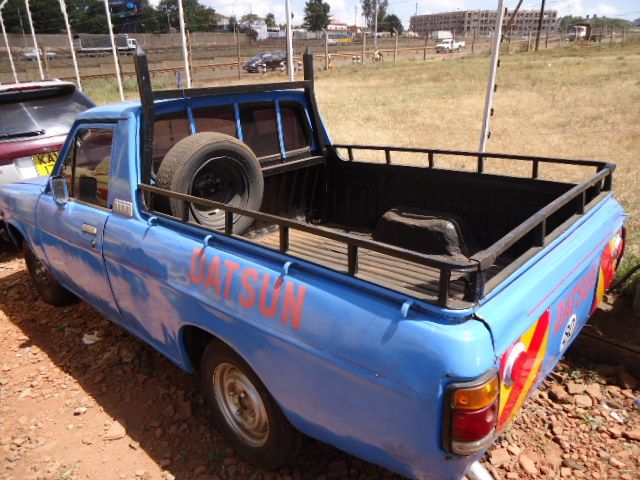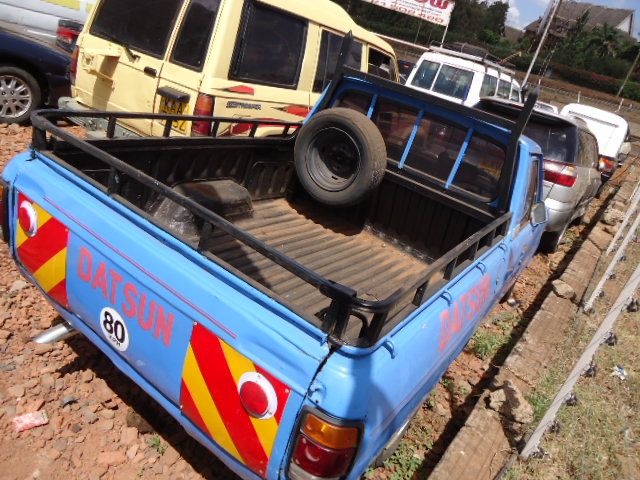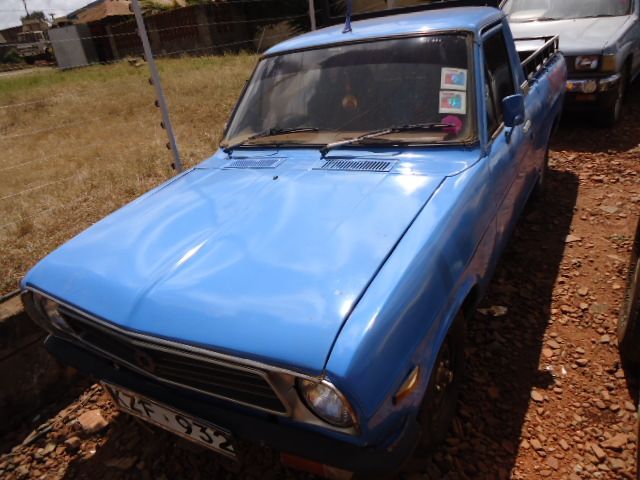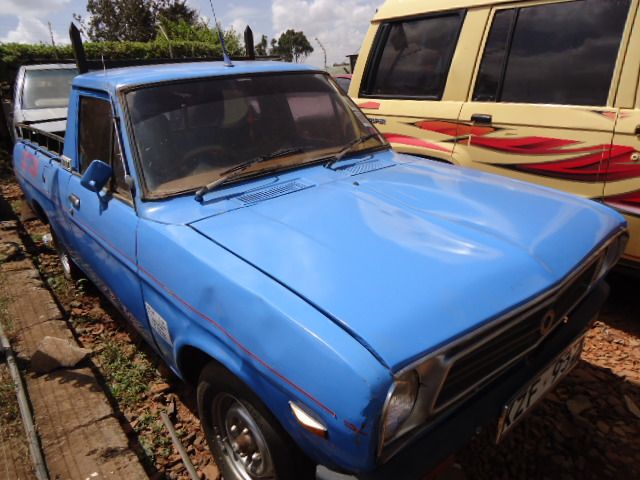 Tarp Frames
Light Cages
Safety cages for the lights.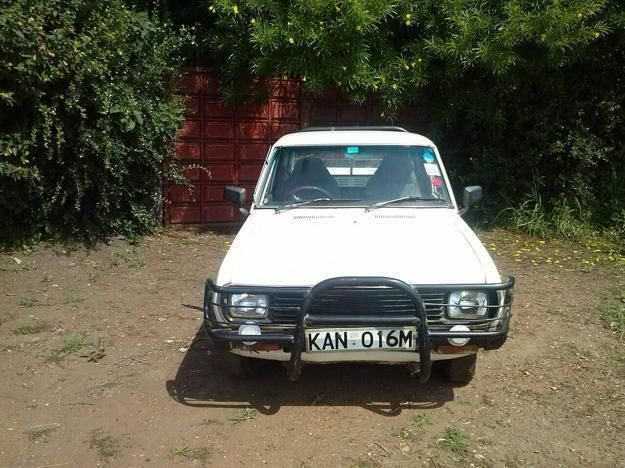 V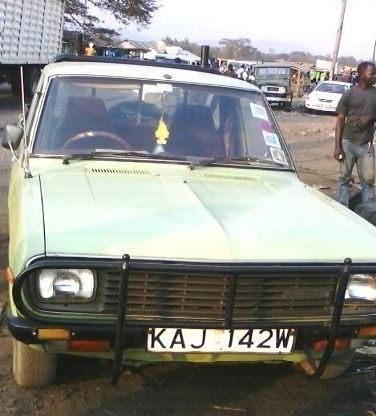 Writing
Writing on the door or front fender is common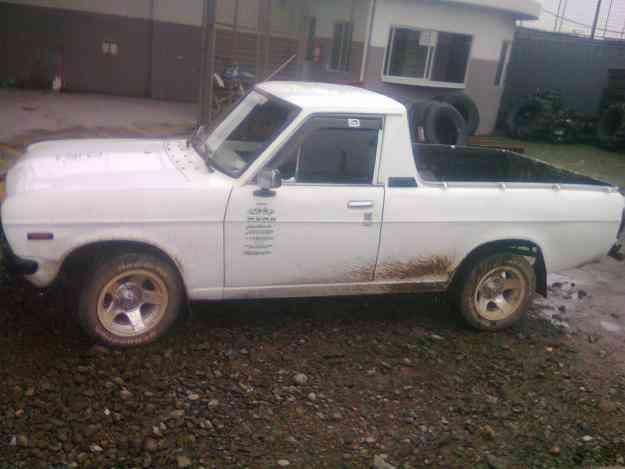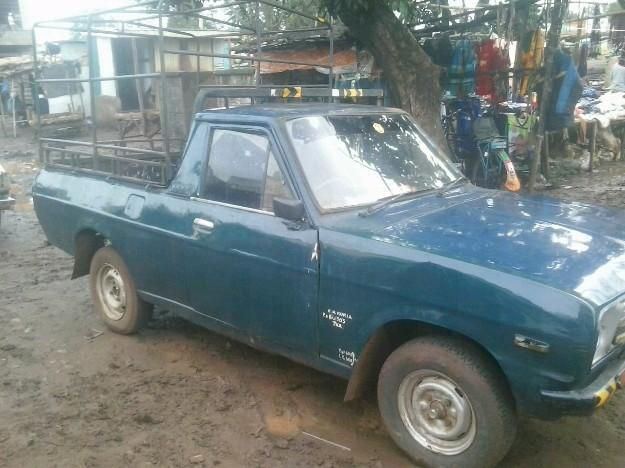 B140
Nissan 1400s can be found on the used market in Kenya, often advertised specifically as a B140. These might be imported from South Africa. If it has a high roof, it is a later 1400 (early 1400s before 1985 had a low roof).
¤