Datsun 1200 used a simple on/off switch for an Oil Pressure Sender, to operate a so-called "idiot light" on the dash.
Overview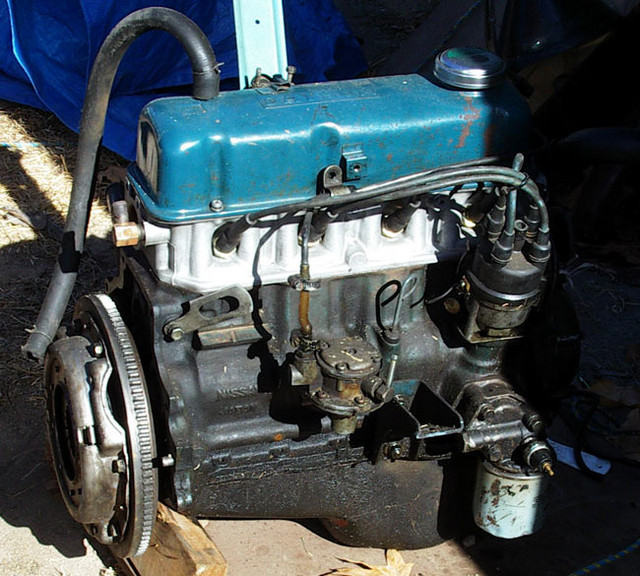 Album click to view
Album click to view
Specifications
Album click to view
Thread Size - 1/8" x 28 British Standard Pipe Taper (BSPT)
Terminal Type: Bullet, Male
Operating Pressure - PSI: 3 - 9 psi

Wiring
1200 uses an "idiot light" (pilot lamp on the dash) to warn if oil pressure has dropped.
Part Numbers
Nissan part number
25240-89910 SWITCH ASSY-OIL PRESSURE $17 USD
* 6 psi ±3
See Switch Part Numbers

Aftermarket Oil Pressure Light Switch
Airtex/Wells 1S6539
AdvanTech 2G8
Standard Motor Products PS-171/PS171T
AC/Delco E1802
Beck/Arnley 201-0262

Interchange
The stock Datsun 1200 oil pressure switch fits A-series and some L-series, Z-series, E-series, Diesel and CA-series engines. Also fits certain GM, IHC and Isuzu engines.
Datsun 1200 sender uses bullet connector.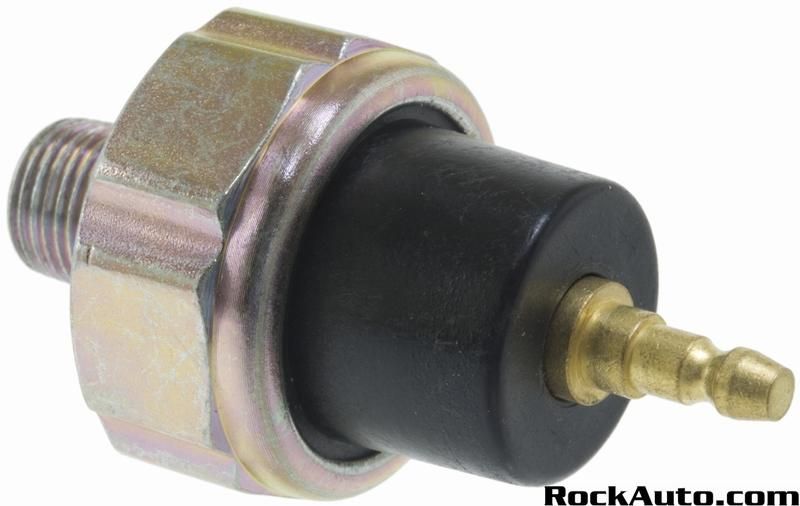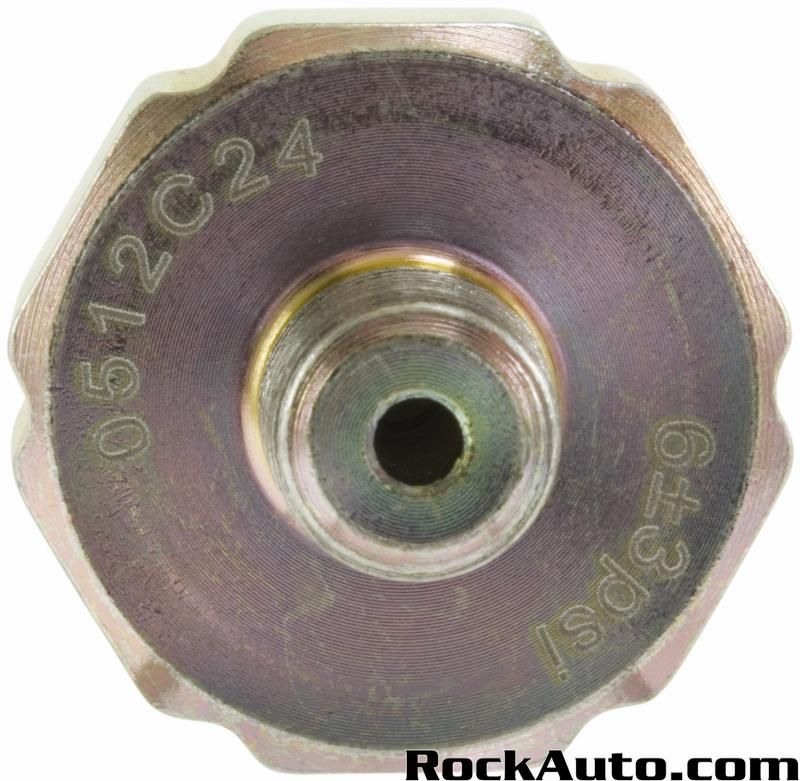 Buy at RockAuto.com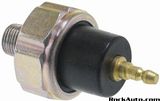 NOTE: Some other Datsun senders use a spade connector or a screw connector
Nissan 25240-89902, 25240-89910
GM 94118755, 94312940
IHC 478097-C1
Isuzu 8-94118-755-0, 8-94312-940-0

Beck/Arnley 201-0262
* Geo 1985-1991
* Honda 1986-2009
* Isuzu 1985-2004
* Mazda RX2 1971-1973
* Datsun B110/B210/B310
* Datsun F10/N10
* Datsun 411/510/610/810/910
* Datsun 710
* Datsun pickup 520/521/620/720
* Nissan Micra 1984-1999
* Nissan Pulsar 1982-1984
* Nissan B11 1983-1985
* Nissan Stanza T11 1983-1986
* Mazda 081318501
* Repco/Altrom 143.1000
* Nissan 25240-89902,25240-89910
* Honda 37240P2FA01,37240PD2003,37240PD2004,37240PT0003
* Honda 37240PT0004, 37240PT0013, 37240PT0014, 37240PT0023
* Isuzu 5-86202-832-0,8-94118-755-0,8-94312-940-0

For Pressure Gauge
Other Datsuns came with a pressure gauge, and used this switch:
Buy at RockAuto.com


Datsun 720 Pickup
Nissan 25250-S6001, 25070-P8000, 25070-80W00
Standard Motor Products PS173
Airtex/Wells 1S6571
Beck/Arnley 2011129  

Thread Size 1/8-28 ISO Tapered Thread
* 2 male blade terminals
Switch to close at 3-10 PSI
0-2 PSI - 75 Ohms min
5.5 PSI - 44-60 Ohms
30 PSI - 27-41 Ohms
80 PSI - 7-20 Ohms

Others
Standard Motor Products PS15/PS160
* male blade terminal
  

Standard Motor Products PS120
* button terminal
  

25240-89915 <> 25420-89920 <> 25420-89960

* Nissan 720 1985-up diesel
* 720,B11/B12,N12/N13,GC22,M10,T12,D21,WD21
* 720,B11/B12,N12/N13,GC22,J30,M10/M11,S13/S14/,U13U,V40/V41,T12,A32B/A33B,B14U/B14X/B15U,D21/WD21/WD22,L30,R50
* D22/WD22,Z50,A33B/A34,B15U,L31,R50,V41
* Single made blade
* Rectangle connector, female
* Standard Motor Products PS168

Mechanical Oil Pressure Gauge
Album click to view
When fitting a Gauge to the A-series, you should know that the oil pressure switch threads are 1/8 BSPT (british standard pipe tapered). It screws directly into the oil pump housing.
CAUTION: Many gauge kits use Standard threads. Use an adapter fitting for BSPT threads.
If you instead use a Tee connector, you can fit both the sensor and a separate gauage. Tees are available in the usual auto supply stores such as Repco or Oreilly's.
[Old Method, no longer recommended]
Tee fitted to oil pump | Tee and oil cooler hoses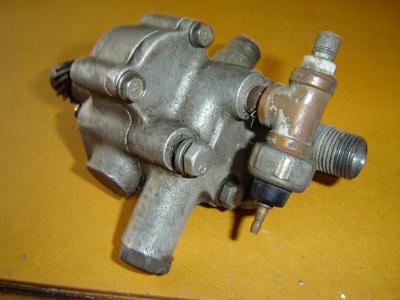 Album click to view
Album click to view
New Method - flexible hose connnected to pump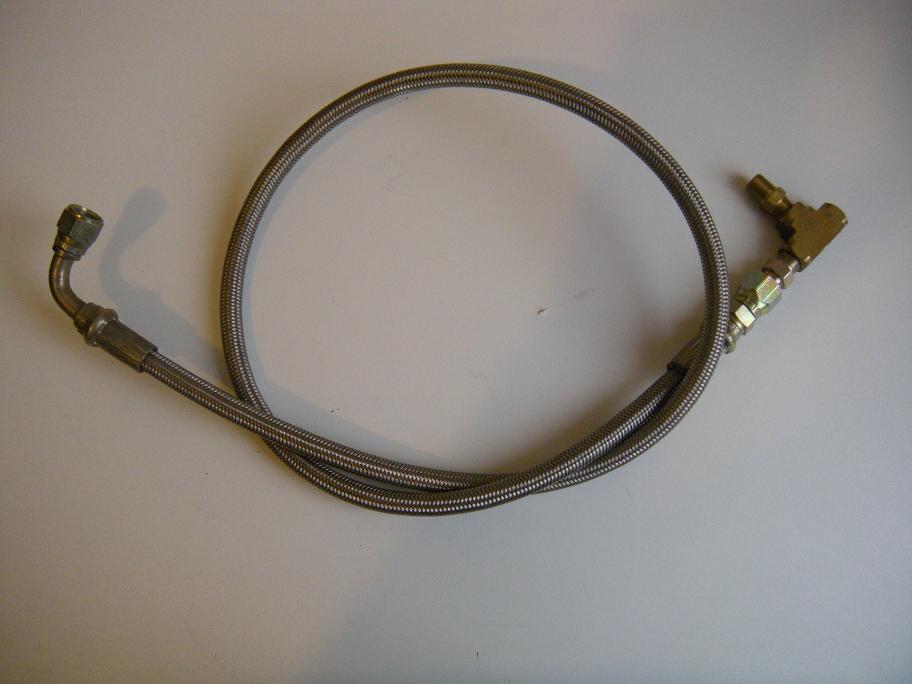 Album click to view
A word of caution with Tee-d sensors: they tend to break, perhaps due the weight of the sender at the end of the tee piece and the vibration of the engine. The solution is to use a braided hose from the oil sender hole out to the bodywork, and then mounted the tee with senders in place.
---

Datsun Nationals 2005 .. I think 3 different cars had their brass t-piece fail resulting in oil all over wakefield track. Definitely mount the brass fitting on the bodywork, not the engine. POST dattodude

---
¤