Datsun 1200 came with a 13 pound radiator cap. The spring-loaded cap regulates the cooling system pressure, as water under pressure will boil at a higher temperature. Higher temperature equals more efficient cooling but too high a temp and the water boils, which reduces cooling to zero.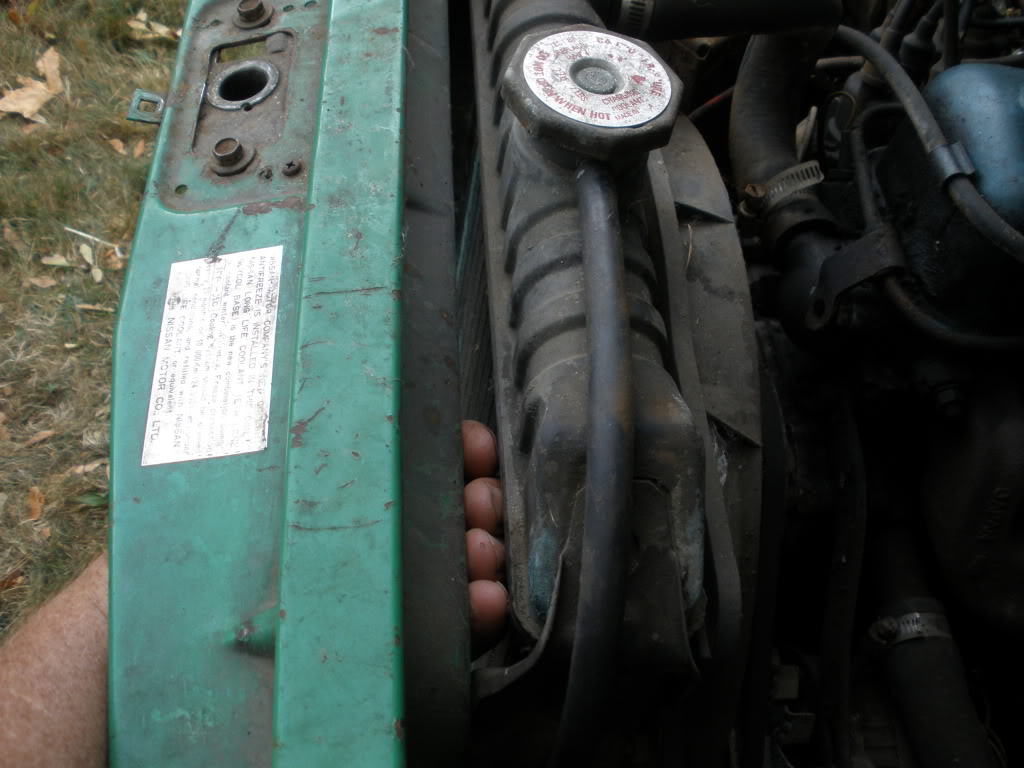 radiator
Pressure Cap
Use a 13 lb cap as per original specification. The Nismo high-pressure 18.2 lb (1.3 bar) caps are solely for 100C-degree (212F) thermostats. A lower pressure will help prevent leaks in the radiator, heater core and hose connections.
Push-button Cap
Nissan "push button" cap
21430-16300 ラジエーター 押ス キヤップ

Album click to view
aftermarket PUSH cap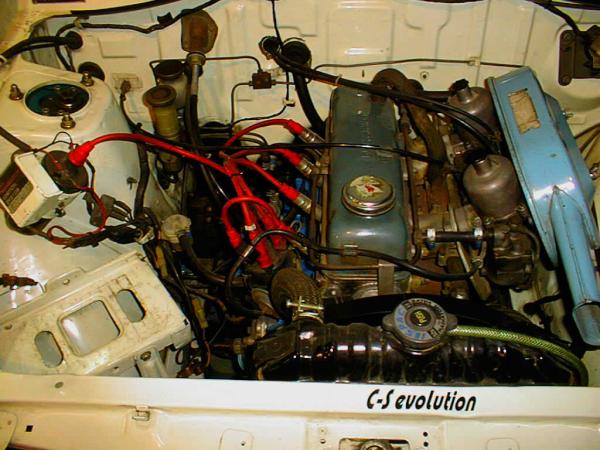 Album click to view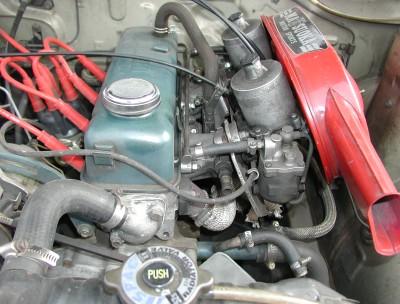 Album click to view
Extra high-pressure
Extra high-pressure caps allows you to run a higher temperature thermostart where the engine to runs above normal boiling point of the coolant. The extra high temperature means the radiator sheds head faster (larger temp differential to the air). This means a smaller radiator will be adequate.
The downside is that old radiators, heater cores and hoses may not be able to handle the pressure and may start leaking.
Nismo | Kameari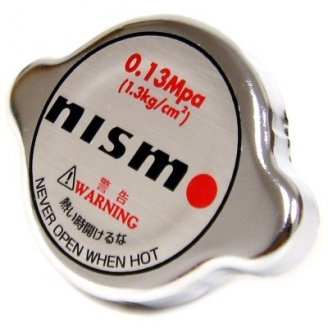 Album click to view
Album click to view
Genuine
21430-89902 Nissan Radiator Cap
interchange: 21431-10600 21431-M0200 21430-U0100 21430-89901 21430-89902
Yellow cap buy at Bprojects

Album click to view
Album click to view
Album click to view
¤