Shift Control mechanism allows you to select a single gear, and locks out the other gears at the same time (interlock mechanism).
Stuck Gears
Jam gears, shifter won't move: A broken roll pin on the 5/R shift fork can cause the 5/R rod to be sloppy enough to allow the shifter striking rod to slip between the gap to 5/R with out first returning the 4/3 rod back to Neutral. POST post
Brackets & Fork Rod form interlocks
2-1 Fork Rod 32809M 32801-H9700 ROD-FORK 3RD & 4TH
4-3 Bracket         32813-H9700 BRACKET-SHIFT ROD A
5-R Bracket         32382-H9700 BRACKET-REVERSE & OVERDRIVE
60A Shift Rods


Non-dogleg
Typical of non-dogleg gearboxes is the 71C 5-speed series, which is very similar to the 60A 5-speed.
After the gearset is installed onto the Sandwich plate, the shift rods & forks are next.
First, the 4TH & OVERDRIVE rod and fork go on. Followed by the 2 Check Balls (interlock balls)

Followed by 2ND & 3RD rod and fork and the last 2 check balls

Followed lastly by 1ST & REVERSE rod and fork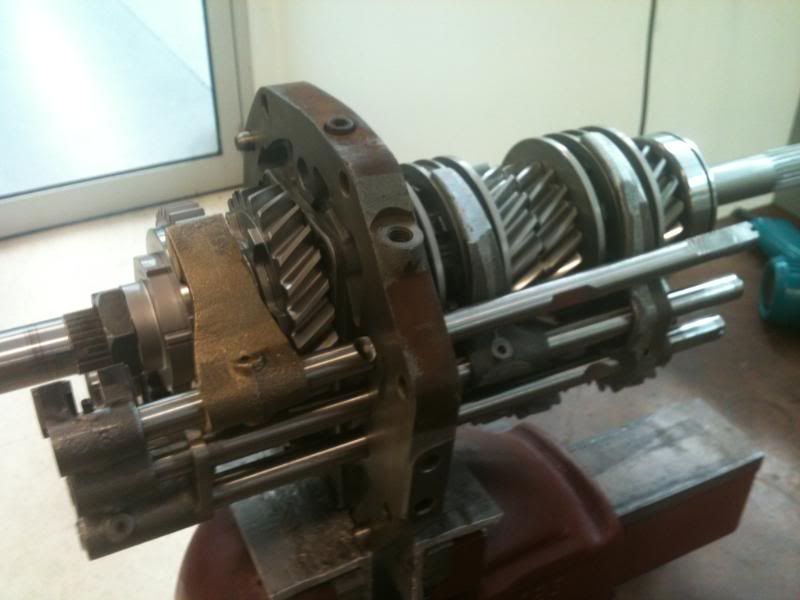 The purpose of the interlocks, on any geabrbox, is to prevent you from accidentally selecting 2 gears at once by limiting the rod positions to one rod moving at a time.
The Check Balls, Plungers and Springs are dropped into the edge of the Sandwich plate, then plugs are fitted to the holes

Now the Brackets line up (in neutral position), ready for the Selector Finger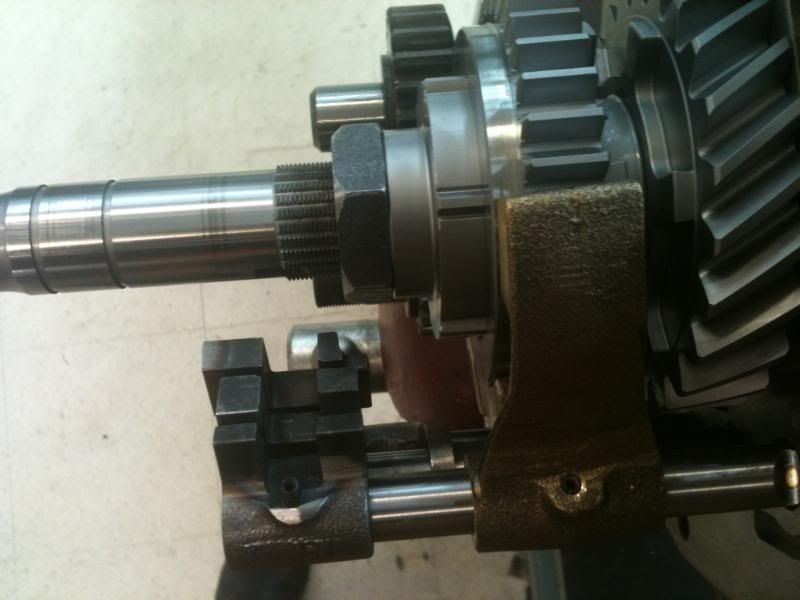 Striking Rod (selector rod) with Striking Lever (selector finger) will rotate to select a specific Fork Rod, then pull or push to move that Rod out of neutral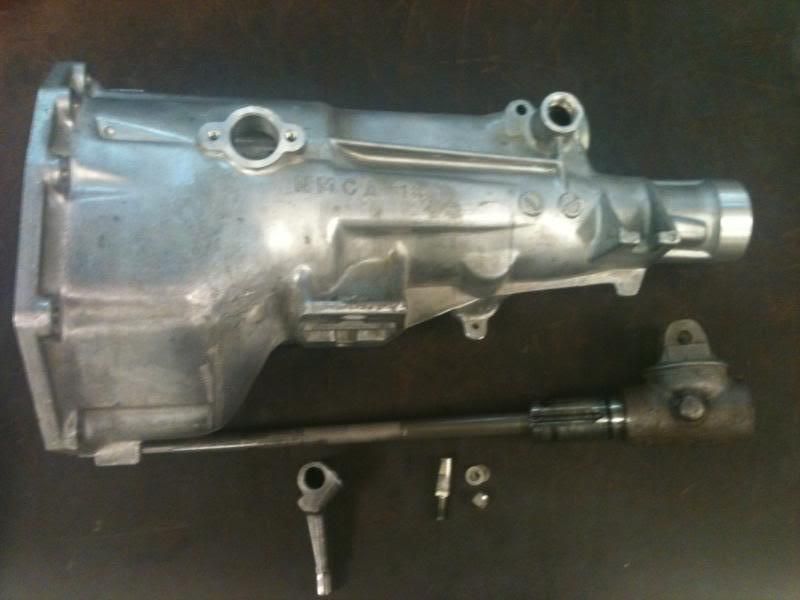 Post click for topic
The large hole in the Rear Case is for the Reverse Checking Assembly. It is the interlock for reverse gear.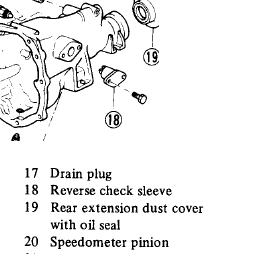 Upload click to view
¤